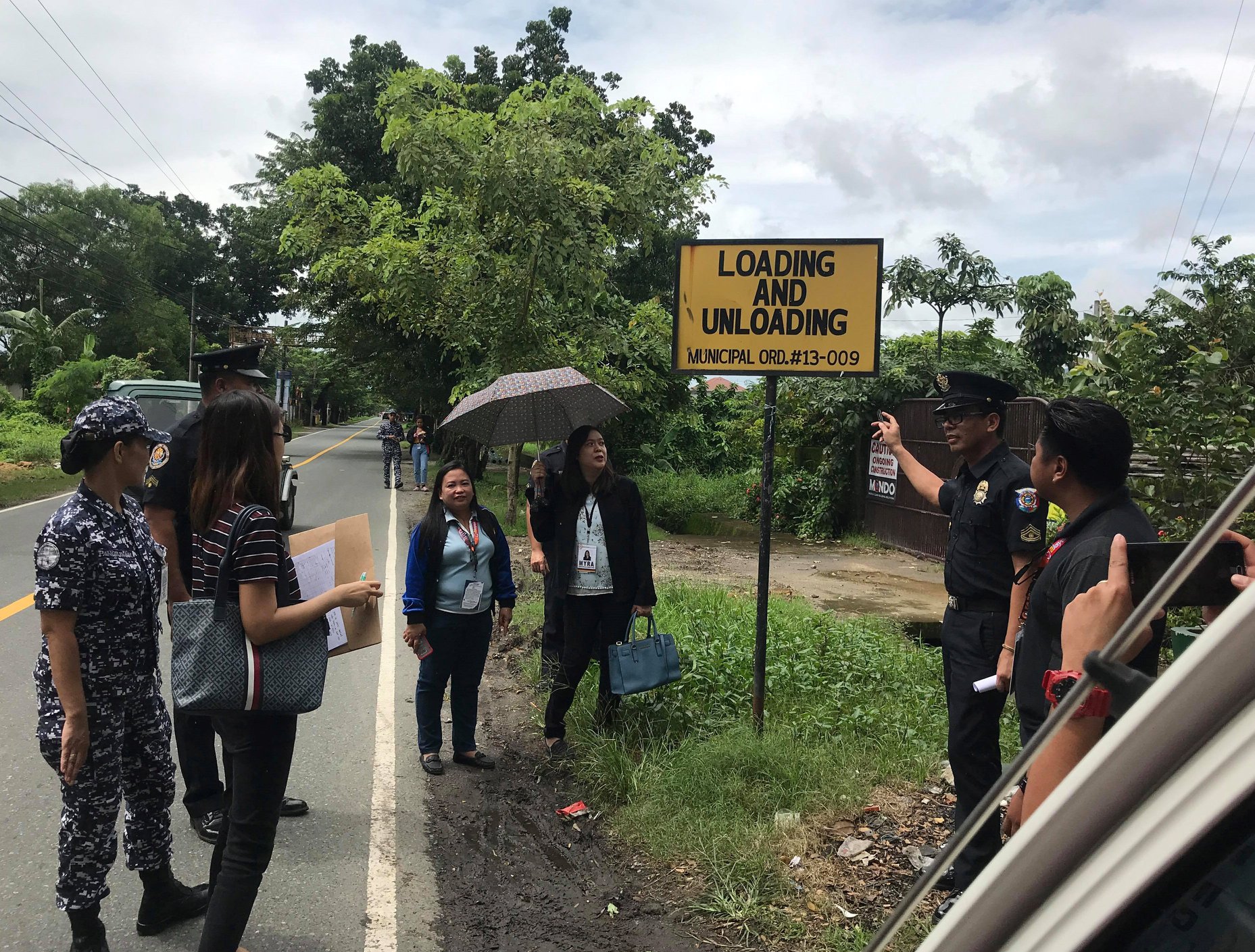 The provincial validation team led by DILG Bataan conducted on-site validations on September 20, 2019 in the municipalities of Samal and Pilar to check the LGUs compliance on President Duterte's directive to clear all public roads of obstructions.
The team was headed by DILG Bataan Provincial Director Myra Moral-Soriano, together with PNP, BFP, BJMP, Bataan Lions Club, Provincial Information Office (PIO) and LGOO II Joanna Marie Cruz. They were assisted by LGOOs VI Ma. Jasmin Bartolo and Cherryl Beltran, MLGOOs of Samal and Pilar, respectively.
An interface and discussion with Samal Mayor Aida Macalinao and Pilar Mayor Carlos 'Charlie' Pizarro were held before the on-site inspections. Topics discussed focused on the five indicators namely: Ordinance, Inventory, Road Clearing, Displacement Strategies, and Rehabilitation to be implemented in compliance to the DILG MC 2019-121.