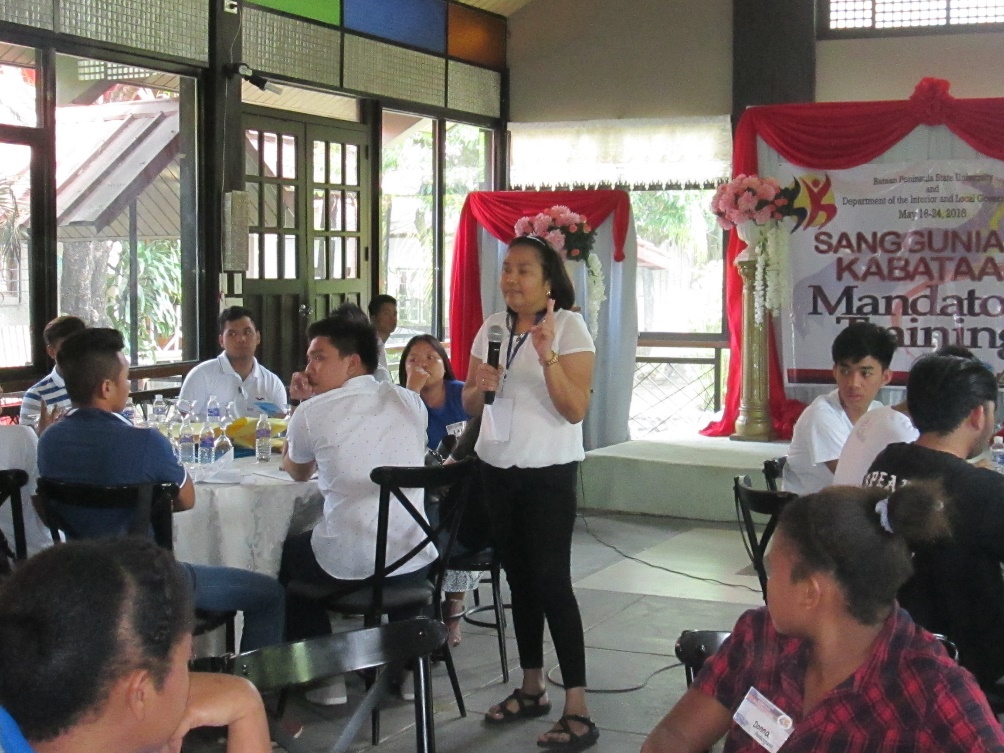 The Sangguniang Kabataan Mandatory Training (SKMT) for the newly-elected SKs kicks in the Province of Bataan on May 16, 2018. The SKMT will run from May 16-24, 2018 covering all 12 LGUs of Bataan.
The Bataan Peninsula State University in partnership with the DILG Bataan and all local government units manages the training. The SK-elect officials of the City of Balanga and the Municipality of Abucay were the initial LGUs trained at Lou-is Resort and Restaurant, City of Balanga.
The Mandatory Training Program is designed as one-day activity. Five topics are to discussed and distributed in three modules. These include Decentralization and Local Governance, SK History and Salient Features, Meetings and Resolutions, Planning and Budgeting and Code of Conduct and Ethical Standard for Public Officers. Various DILG Officers of Bataan and Instructors from BPSU serve as speakers and facilitators during its conduct.
Newly-elected SK Officials of the 42,000 barangays nationwide are required to attend and participate in the SKMT before they can assume office pursuant to Republic Act No. 10742 or the SK Reform Law.