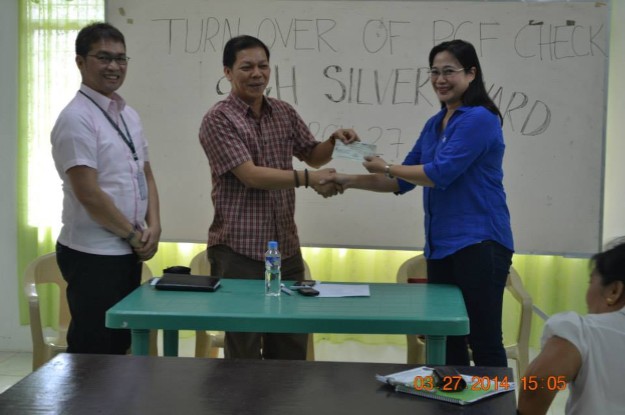 The Municipality of Palauig in Zambales has recently received the Performance Challenge Fund (PCF) from the Department of Interior and Local Government (DILG) as incentive for its exemplary good governance.
Dir. Armi V. Bactad, CESO V, DILG Zambales Provincial Director personally handed the PCF check worth 1 Million pesos to Hon. Generoso F. Amog, Municipal Mayor last March 27, 2014 in a simple ceremony prepared by the LGU. The fund will be used by the municipality in the concreting of the Sto. Niño – Tuktok Pangol Road.
The municipality is among the 5 Municipalities in the province conferred with the Seal of Good Housekeeping (SGH), Silver Level.
PCF is an incentive fund to LGUs in the form of counterpart funding to high-impact capital investment projects in the Annual Investment Program (AIP) and funded out of the 20% Local Development Fund consistent with national goals and priorities.
In order to qualify for the monetary incentive, LGUs must comply with the criteria of the Seal of Good Housekeeping (SGH) focused on sound Fiscal Management highlighting the absence of adverse COA Opinion on LGU financial statements and transparent and accountable governance putting value on full disclosure and compliance to Anti-Red Tape Act 2007.