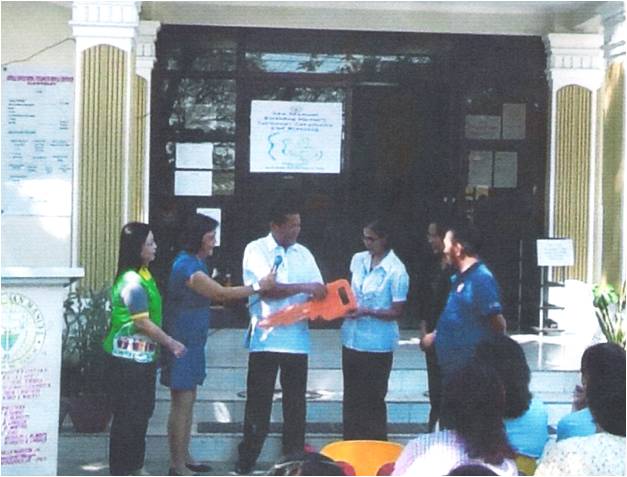 In 2011, the Department of the Interior and Local Government granted the Municipality of San Manuel, Tarlac with the Performance Challenge Fund. This is due to the municipality's conferment of the Seal of Good Housekeeping (SGH), a program which recognizes LGUs efforts in advancing the principles of accountability and transparency in local governance.
With another 1M counterpart from the LGU, a new Rural Health Unit (RHU) Building was constructed in 2012. Likewise, a Birthing Facility was built as part of the Health Facility Enhancement Program of the DOH.
January 21, 2013 marked the blessing and formal turnover of the RHU-Birthing Home Complex to the Provincial Health Office. The affair was spearheaded by Mayor Benjamin D. Tesoro and DILG Officer Lolito V. Naeg. Guests from the Provincial Office and Provincial Heath Office represented by Dr. Jeanette Lazatin and Ms. Luz Lopez respectively, graced the occasion. Rev. Fr. Raul Lapuz, Parish Priest of Our Lady of Remedies Church officiated the blessing of the building.
After the blessing, the Birthing Home was formally opened to accept patients. Number of people seeking consultation at the RHU also increased due to improved facilities.