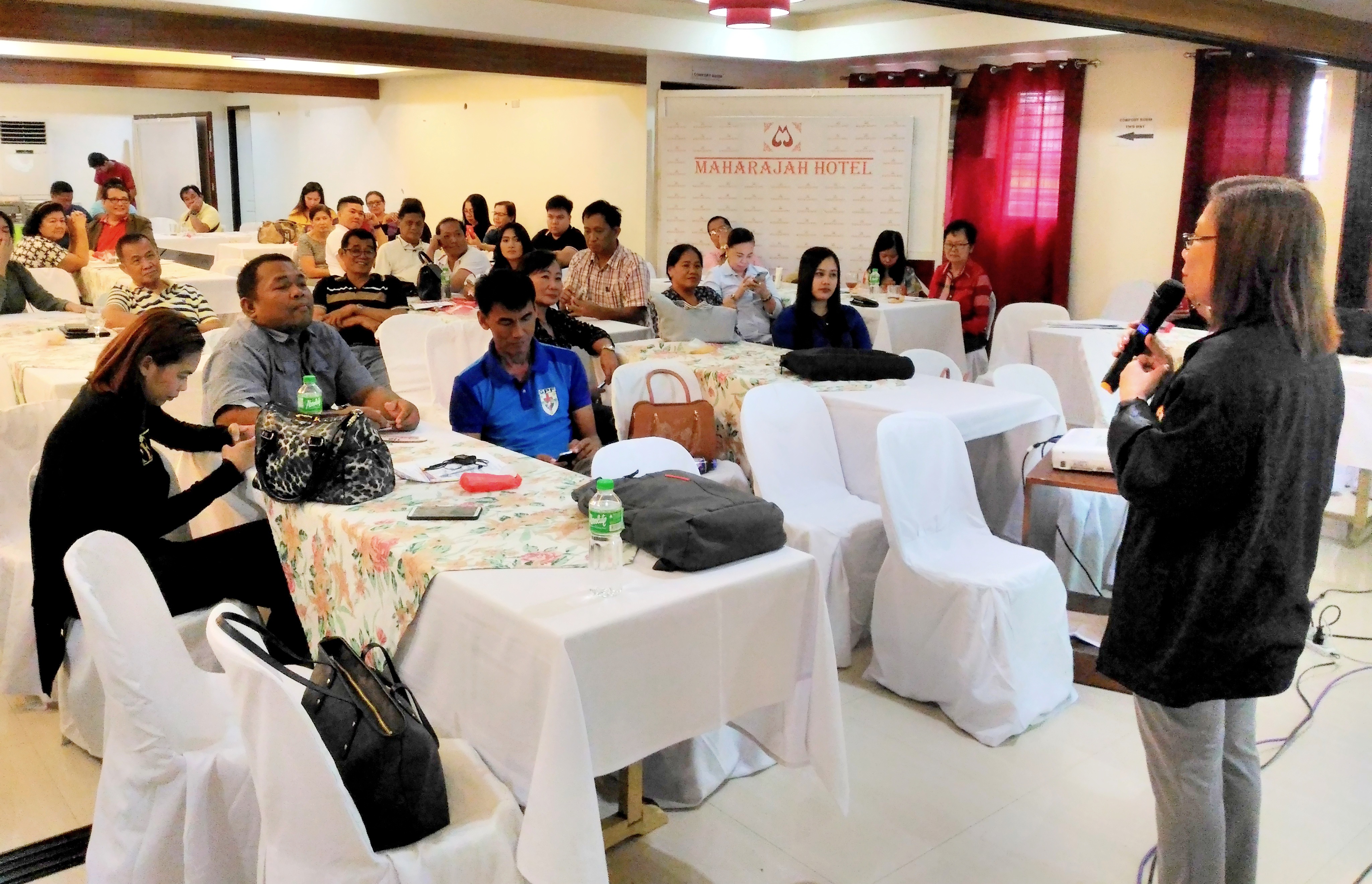 Angeles City – DILG Tarlac organized an activity entitled, "Roll-Out Training on the PLEB Online Database System (PODS) and Legal Skills Enhancement" on October 11-12, 2018 at Maharajah Hotel, Angeles City. This was geared towards strengthening the city and municipal PLEBs of Tarlac and was attended by PLEB Members and secretariat of all city and municipalities of Tarlac.
In her message during the activity, DILG Tarlac Provincial Director Belina T. Herman said that LGUs should make sure that their PLEBs are not merely organized but more importantly, should be functional.
Among the issues raised by the participants is the low awareness of the community regarding the existence and functions of the PLEB.
In response, PD Belina T. Herman pledged that she will discuss the PLEB to raise awareness of the public during the Synchronize Barangay Assembly Day.
Section 43 of RA 6975 provides for the creation of a People's Law Enforcement Board (PLEB) in every city and municipality to hear and adjudicate citizens' complaints against erring uniformed members of the Philippine National Police.
Among the powers of the PLEBs are investigating and adjudicating all administrative charges formally filed with or referred to it against any PNP member and to impose corresponding penalties that range from the withholding of the privileges, restriction to specified limits, suspension and forfeiture of salary or fine, demotion in rank of not more than one rank, or dismissal from the service of the erring police officer.
The PLEBs are also empowered to administer oaths, summon witnesses, and require the production of documents, records, books, and the like through subpoena duces tecum.