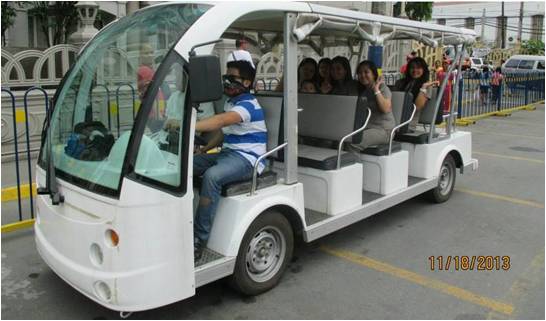 In observance of the National Environmental Awareness Month and National Clean Air Month, the City of San Fernando Environment and Natural Resources Office launches its "Libreng Sakay sa E-Jeep" Program from November 18-22, 2013.
The 12-seater electronic jeepney which was procured by the City Government last year for tourism purposes is now transporting city commuters from Heroes Hall to City Hall and vice versa for free.
"Aside from using it for our heritage tours, we want to maximize our e-jeep to promote environmental awareness," said Mayor Edwin D. Santiago who includes environmental protection among his priorities.
Hourly trips from Heroes Hall starts at 8:00 in the morning and last trip is scheduled at 4:30 in the afternoon coming from the City Hall.