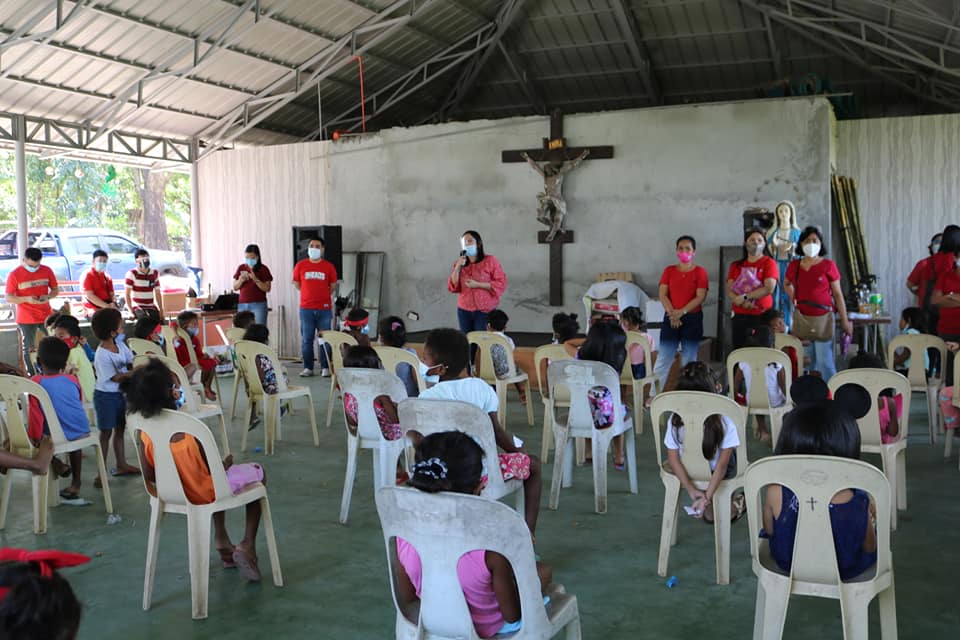 CHILDREN OF Barangay Bangkal, Abucay got an early Christmas treat, as DILG Bataan held its annual outreach activity on the said barangay on December 16, 2020 for the Yuletide holidays.
DILG Bataan family was humbled to meet the kids of Bangkal, home of the indigenous peoples (IP) community of the Ayta Magbukun tribe. Each of the recipients took home toys, pajamas and a set of nutritious lunch.\
The outreach program was led by Provincial Director Myra Moral-Soriano, Cluster Team Leader Melissa Nipal, Abucay MLGOO Maribel Patawaran, DILG Bataan field officers and PO personnel.
DILG Bataan and barangay officials of Bangkal made sure that minimum health protocols were observed during the activity.
A different experience from the previous ones, as we are distanced among each other and we are all wearing face masks. But beyond those masks are their genuine smiles that peek through and we hoped that ours transcend that barrier too.
As we continue to go through these trying times, we hope we continue to inspire and be a blessing to our community. Merry Christmas from DILG Bataan!