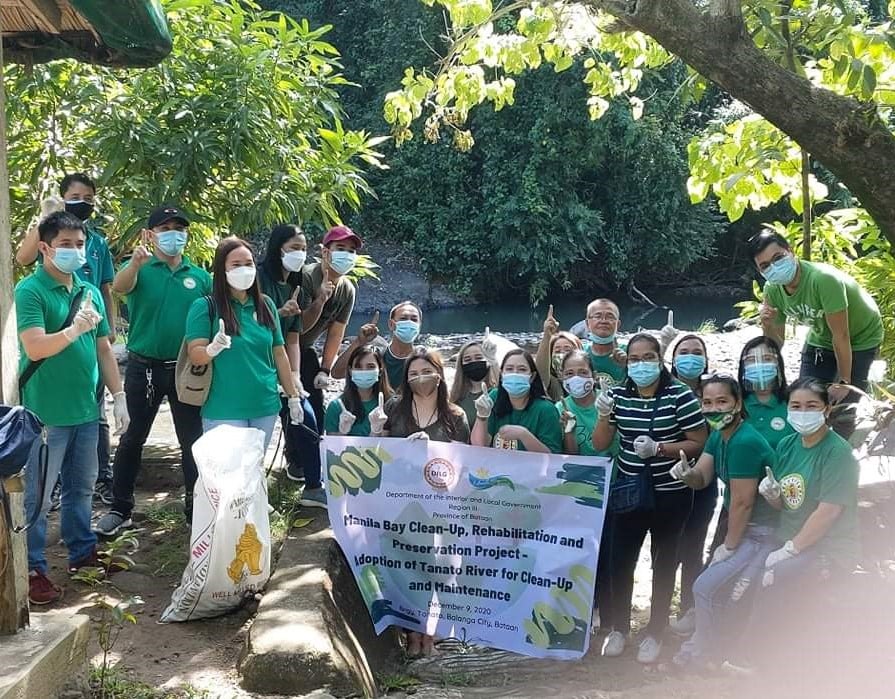 DILG Bataan and the local officials of Barangay Tanato of the City of Balanga inked an agreement through a Memorandum of Understanding (MOU) to clean-up and preserve the Tanato River on December 9, 2020.
The 'Adopt Tanato River' project is a DILG Bataan initiative as part of the Manila Bay Clean Up, Rehabilitation and Preservation Program (MBUCRPP) of the Department that promotes collaboration between communities in preserving and rehabilitating waterways, and ultimately the Manila Bay.
DILG Provincial Director Myra Moral-Soriano, Cluster Team Leader Melissa Nipal, CLGOO Jomar Cruz and Punong Barangay Sobrino Atienza signed the MOU and was witnessed by the DILG Bataan field officers, provincial office personnel and the Sangguniang Barangay of Tanato.
In her message, PD Soriano stated that the Tanato River was chosen to be the role model for all the rivers in Bataan for its cleanliness and must be protected from future endangerment. She likewise emphasized that the river must be preserved for the next generation and community's support must be ensured for the continued success of the program.
A clean up conducted by the DILG Bataan Team concluded the activity as its way of adopting the area. Brooms, dustpans and cleaning materials were also donated to Tanato to help them enjoin more participants during the weekly clean-up and cultivate awareness to the community on the importance of our riverways in the whole ecosystem.
Aside from the weekly clean-up of the barangay, DILG Bataan will monitor the Tanato River monthly as part of its commitments in the signed MOU.
Tanato River is a waterway in Bataan that is connected to the Talisay River, one of the major river systems in the province connected to the Manila Bay.