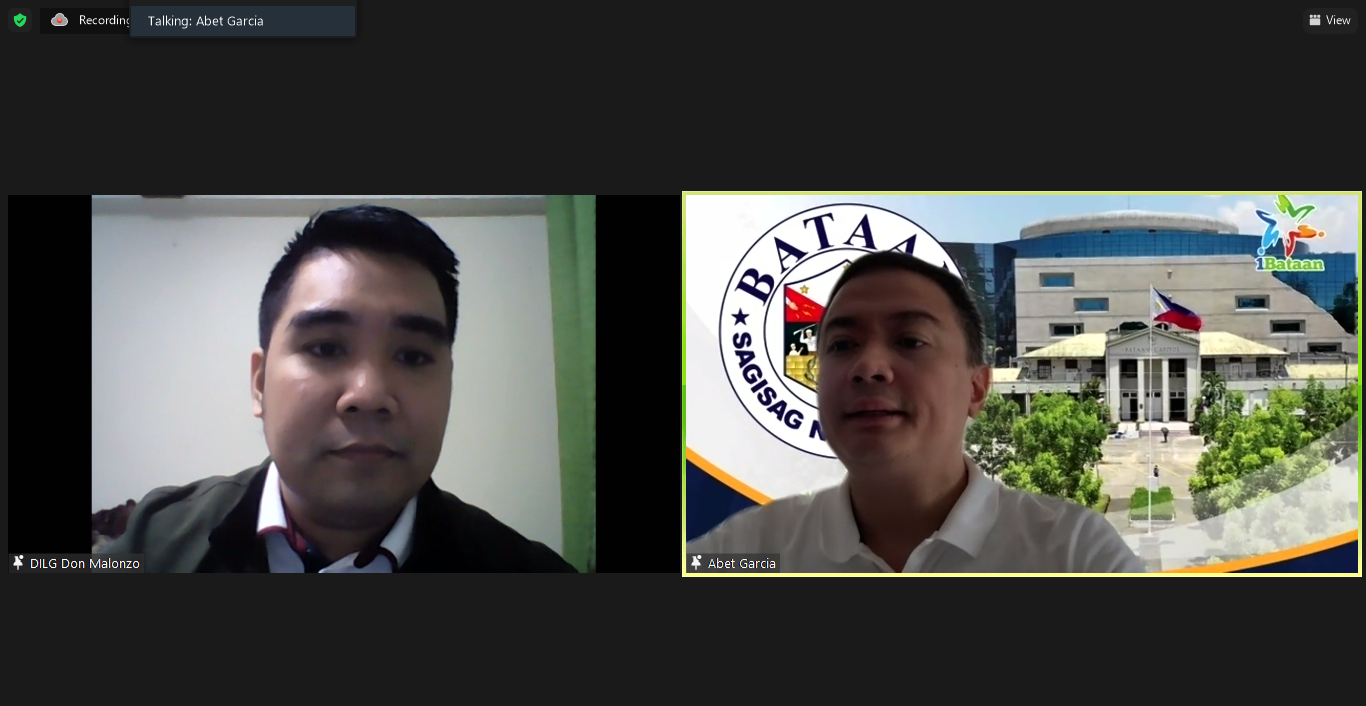 Governor Albert Garcia expressed his gratitude to the Bataan frontliners against coronavirus 2019 (COVID-19) as the province enters the last month of 2020.
"Thank you very much for your service, I give my sincerest gratitude to all those who are working in the frontlines: public servants, men in uniform and everyone performing essential services," Gov. Garcia told the council members in his message to the 4th Quarter Provincial Peace and Order Council (PPOC) and Provincial Anti-Drug Abuse Council (PADAC) joint meeting on December 2 via Zoom.
"Kayo po ang nagligtas at patuloy na magliligtas sa mga kababayan natin sa Bataan. Saludo kami sa inyo."
The online meeting presented the accomplishments of the council members to maintain peace and order and the province's efforts against anti-illegal drugs. Updates from the PNP, Phil. Army, MBDA, PDEA and DOH-DATRC were reported during the online activity.
Gov. Garcia likewise highlighted one of the government's most valuable assets: data. He said that data boosts public service delivery, improves efficiency and productivity, and supports high-level decision making in the government.
"We should always set targets and look into the 'bottom line'. When data is available and exposed to analysis, valuable insight and sound policy making is possible," he added.
DILG Bataan, headed by PD Myra Moral-Soriano, also presented the ADAC Audit performance of PG Bataan to identify the councils' areas for improvement, as well as to prepare the province for next year's audit.
The joint meeting was also attended by Vice Gov. Ma. Cristina Garcia, BM Popoy Del Rosario, PIA R3 Regional Director William Beltran, COPs of Bataan and various PPOC-PADAC council members.