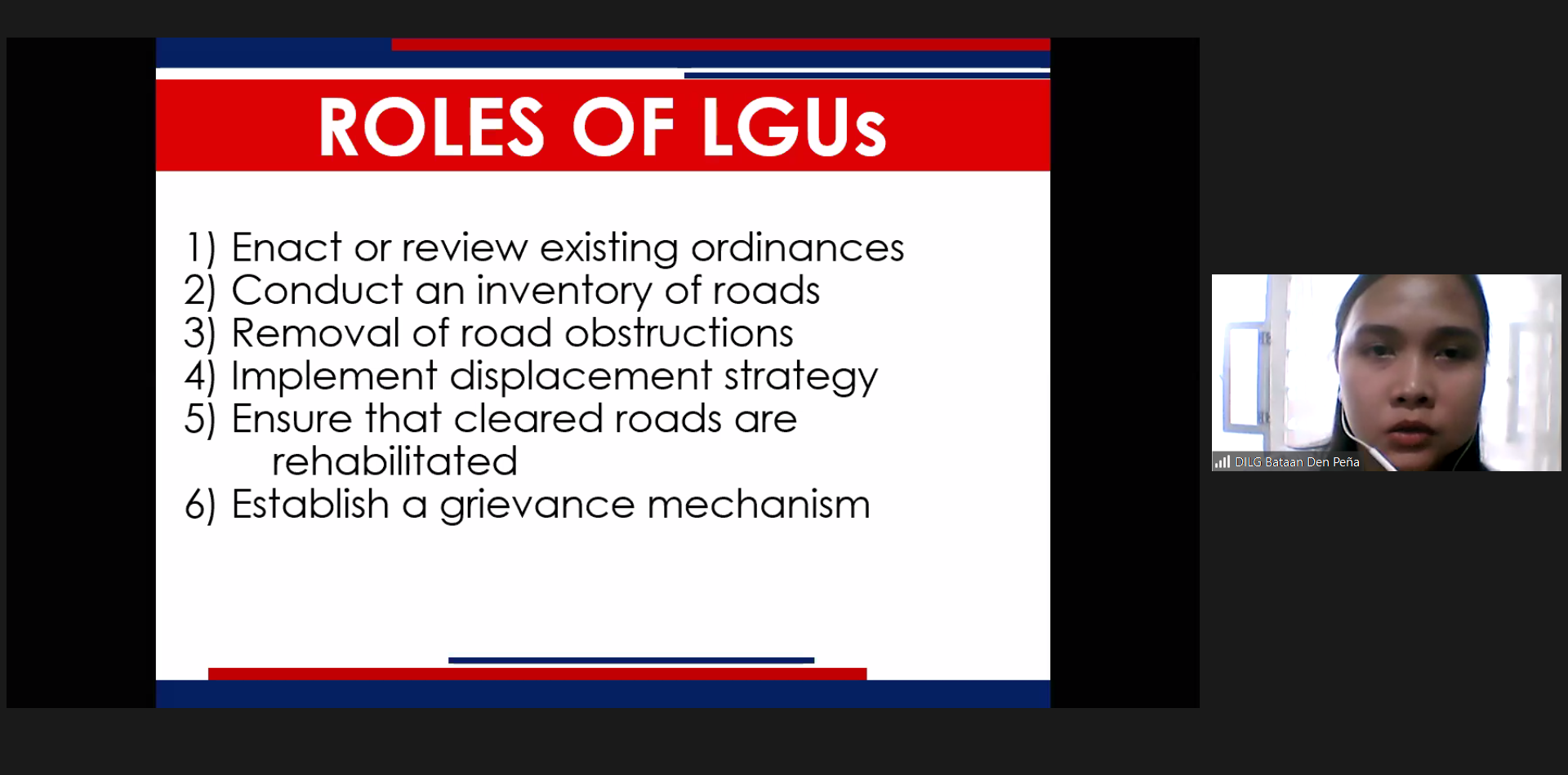 In response to the resumption of the implementation to clear roads of illegal obstructions and other relevant programs of the Department requiring immediate attention from the barangay officials, DILG Bataan initiated an online barangay forum titled "FORWARD Bataan Barangays: Forum on Road Clearing and Workplans on Relevant DILG Programs" on November 27, 2020 via Zoom.
The online forum provided the barangay officials and the invited LGU functionaries the necessary information and guidelines in the conduct of road clearing operation 2.0 (RCO 2.0) and in the preparation of the onsite validation next year. RCO 2.0 officially commenced on November 16 until January 15, 2021 giving LGUs and barangays ample time to comply.
In her message, PD Myra Moral-Soriano stressed the crucial role of barangay officials in implementing the programs of the government particularly in the compliance of road clearing.
'FORWARD Bataan Barangays' also presented relevant DILG programs implemented in the province which included Disipilina Muna, Manila Bay Clean-Up, Rehabilitation and Preservation Project (MBCURPP) and other DILG regular reports for them to be effectively implemented in the barangays.
The activity was participated by the 237 barangays of Bataan, various city/municipal government functionaries and the C/MLGOOs of Bataan. It was a fruitful forum as it became an avenue for the barangays to raise concerns on RCO 2.0 and created greater awareness about various DILG programs.