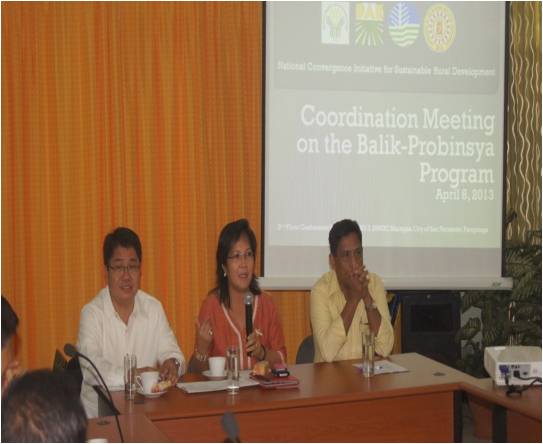 DILG R3 conducted coordination meeting with the Regional Heads and representatives of the different National Government Agencies (NGAs) involved in the "Balik-Probinsya Program" of the Present Administration and the Local Officials and Functionaries of the Program's Receiving LGU, the Municipality of Doña Remedios Trinidad, Bulacan. Also invited in the meeting were the Representatives of the National Convergence Initiative for Sustainable Rural Development (NCI-SRD) and OIC-Provincial Director Darwin D. David of DILG Bulacan.

The Balik Probinsya Program is one of the priority programs of the present administration under the DA-DAR-DENR-DILG National Convergence Initiative for Sustainable Rural Development. Its primary objective is to pull out Informal Settler Families (ISFs) from the crowded Metro Manila and relocate them to nearby provinces. What differentiates this program from other housing projects is that relocatees shall be provided with livelihood opportunities such as agro farming. The Program shall also identify ISFs beneficiaries that are located in the Receiving LGU. Other Receiving LGUs of the Program are the Municipalities of Tagkawayan in Quezon and Oas in Albay.
The core members of the convergence are the Department of Agrarian Reform (DAR), Department of Environment and Natural Resources (DENR) and Department of the Interior and Local Government (DILG) and headed by the Department of Agriculture (DA). Support NGAs include the DPWH, DOH, DSWD, HUDCC, NHA and others.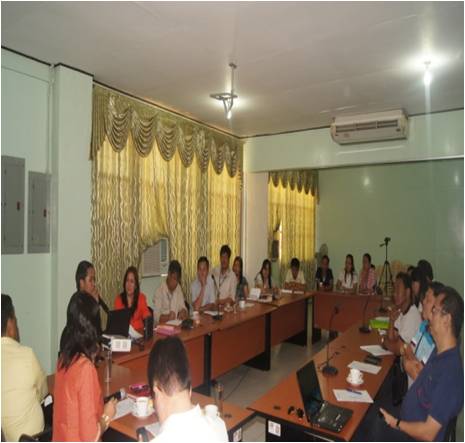 Presided over by RD Florida M. Dijan of DILG R3, the coordination meeting was held last April 8, 2013 at the Conference Room, DILG R3 Building, DMGC, Maimpis, City of San Fernando, Pampanga. Its main agenda is to address issues and concerns of the Receiving LGUs relative to the program and the identification of the next steps to be undertaken for its smooth implementation.

Regional Heads present during the meeting were Engr. Antonio V. Molano, Jr., Regional Director of DPWH R3 and Dir. Sofio A. Quintana, Regional Technical Director of DENR 3.