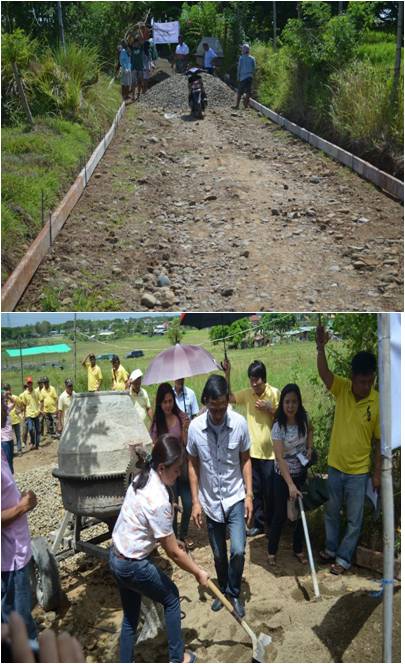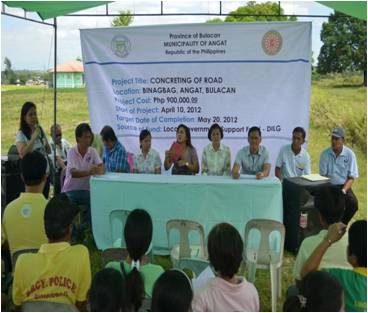 The Municipality of Angat, Bulacan successfully conducted the groundbreaking ceremony on April 10, 2012 for the LGSF-supported project which is the concreting of roads located at Japan St., Brgy. Binagbag, Angat, Bulacan. The project cost amounted to Php 900,000 and is expected to be completed on May 20, 2012.

The said ceremony was spearheaded by Hon. Gilberto C. Santos, Municipal Mayor. Also in attendance are SB Members Hon. Emy San Pedro, Hon. Oscar Suarez and Hon. Robin Cruz, LNB President Rodolfo C. Santos, other Punong Barangays and Sangguniang Brgy. Members, Mother Leaders-Lingkod Lingap sa Nayon (ML-LLN), Daycare Workers, Brgy. Tanods, Barangay Health Workers. Cluster Team Leader Elaine Pagdanganan and MLGOO Ma. Isabelita Cruz also attended the said ceremony as the representatives of the Department.

In the message of Mayor Gilberto C. Santos, he expressed his heartfelt gratitude to the National Government particularly the DILG for the support given to them.