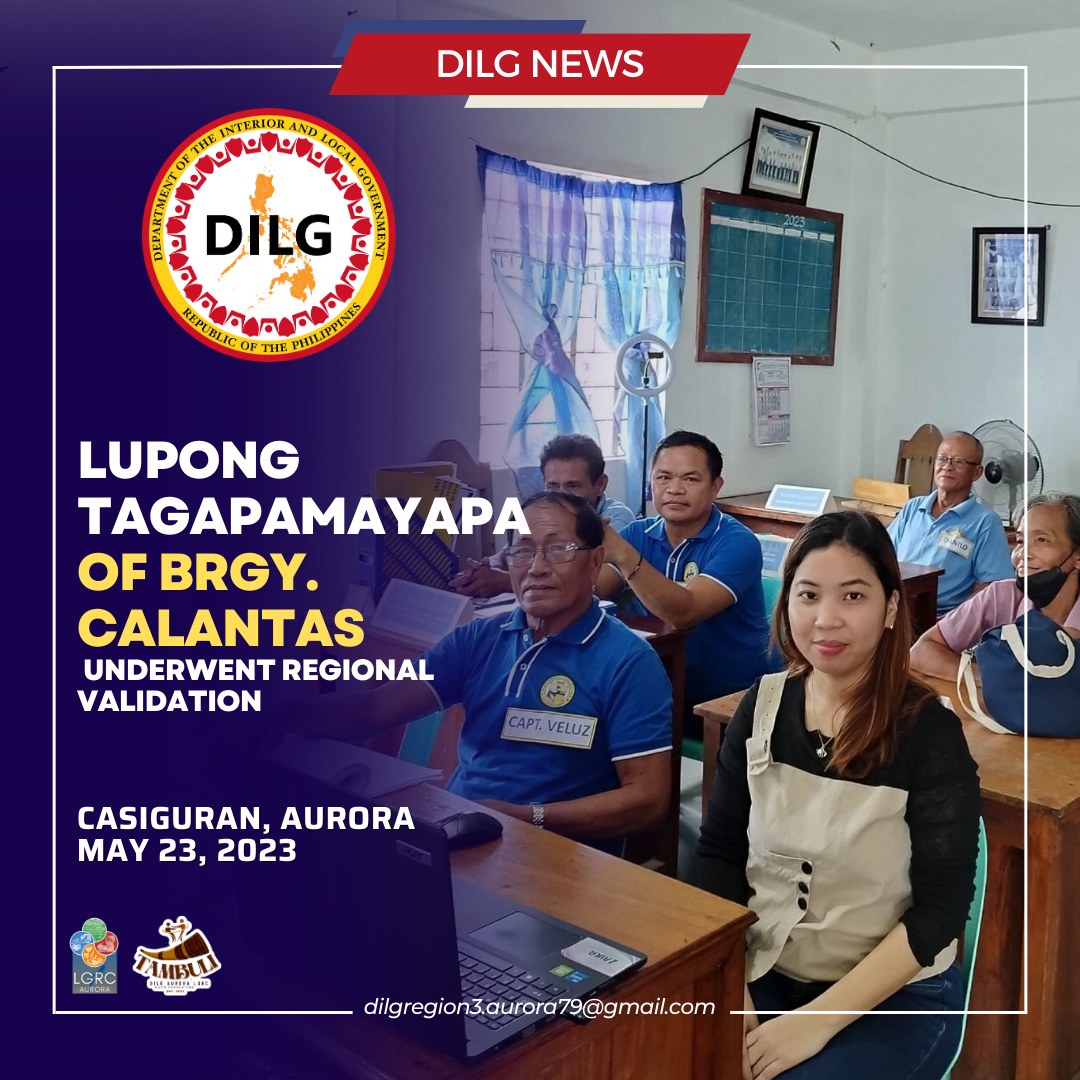 The Regional Assessment Committee (RAC) assessed the Lupong Tagapamayapa of Brgy. Calantas, Casiguran for this year's Lupong Tagapamayapa Incentives Awards (LTIA) on May 23, 2023.
Hailed as the best lupon in the province, Brgy. Calantas, Casiguran Aurora represented the Province of Aurora in the LTIA regional search for the 1st-to-3rd class municipality category.
PB Veluz C. Eugenio, together with the Lupon members of Barangay Calantas, also with MLGOO Florenz Zaira B. Buenconsejo presented the barangay's effective and well-documented transactions in settling conflicts, as well as their innovative practices in settling cases and their progressive approach in peace and conflict resolution to the regional validators.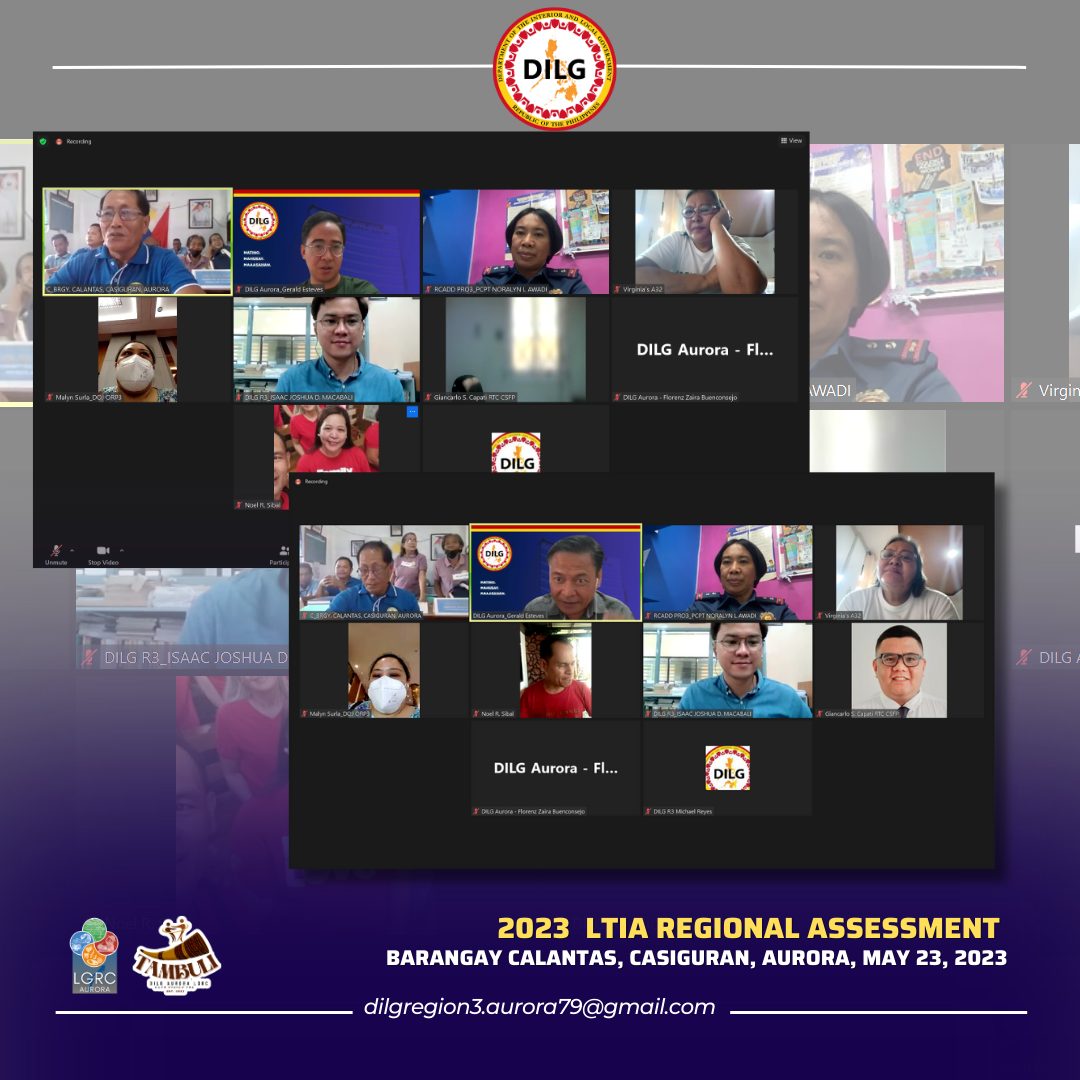 CTL Ariel G. Espinosa, LTIA Focal Person, LGOO VI Jesus L. Vizconde and LTIA Alternate FP, LGOO II Gerald Philip DC. Esteves also attended the validation virtually.
LTIA is an annual recognition of the excellent performance of the Lupong Tagapamayapa in their implementation of Katarungang Pambarangay or the Barangay Justice System.