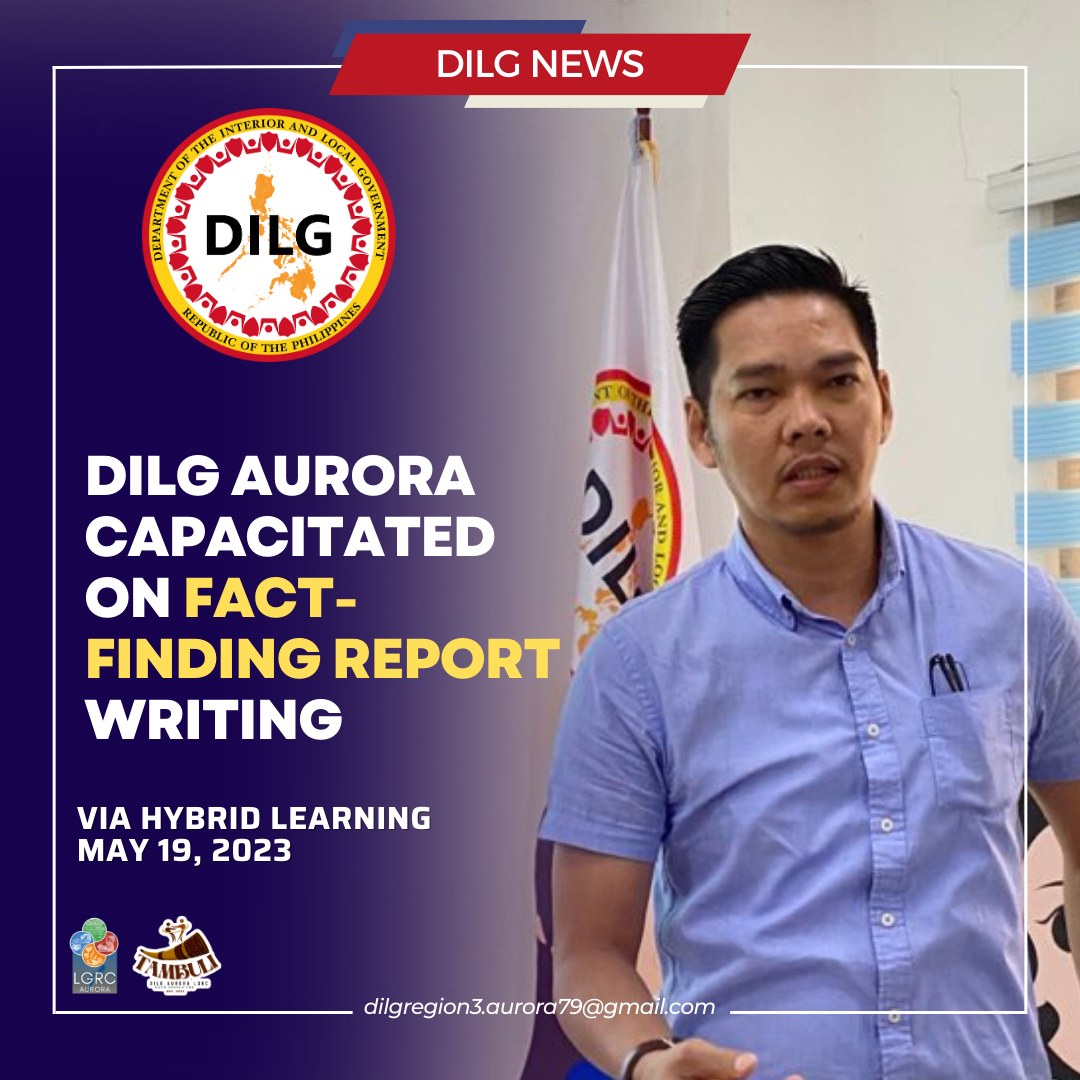 AKKAW EP2: Fact-Finding Capacity Building for DILG Aurora
After the successful launching of the first episode of AKKAW, DILG Aurora through its LGRRC Tambuli continued its goal to strengthen the DILG Aurora's internal organizational capacity by premiering the second episode of AKKAW: Fact Finding Report Writing today, May 19, 2023 via Hybrid Learning Setup.
Atty. Chairmaine Jacqueline I. Paulino, Regional Legal Officer, DILG R3, served as the resource person for the half day capacity development activity. The online training provided DILG officers including the non-LGOO personnel further technical know-how and comprehensive knowledge on the process of writing fact-finding reports.
"AKKAW" is an indigenous "Baler" word originally used to express amazement, awe and enthusiasm, and as time passed it is used to expressed a range of different emotions. DILG-AKKAW stands for Department of the Interior and Local Government (DILG)-Advancing Knowledge sKills and Attitude at Workplace.
DILG AKKAW shall be a training series that will provide capacity development interventions to Provincial and Field Officers/personnel to increase productivity and improve its quality performance.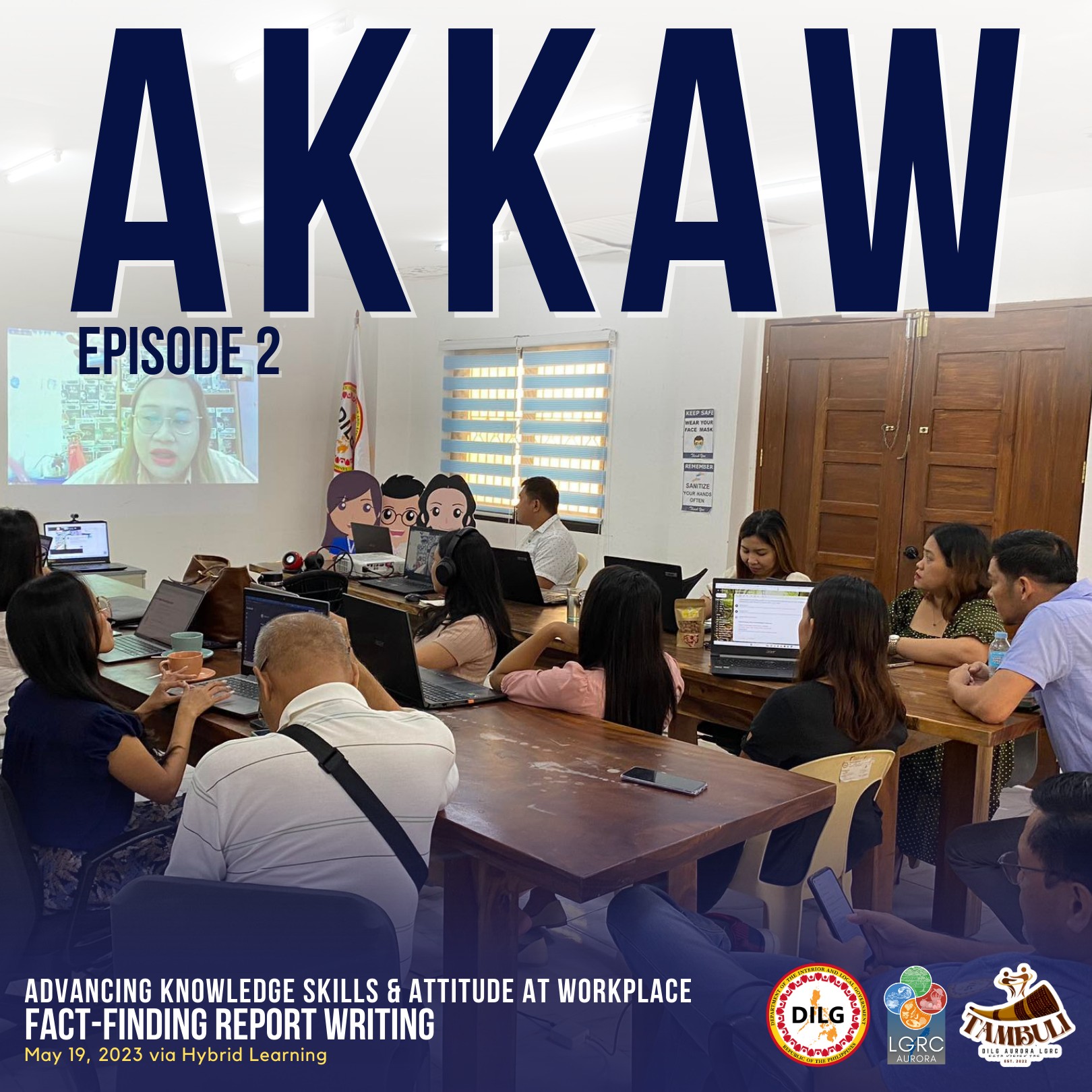 It also envisioned to tie up the AKKAW project with the Aurora MSAC in order to reach a wider scope of beneficiaries that includes LGU functionaries and also the barangays.