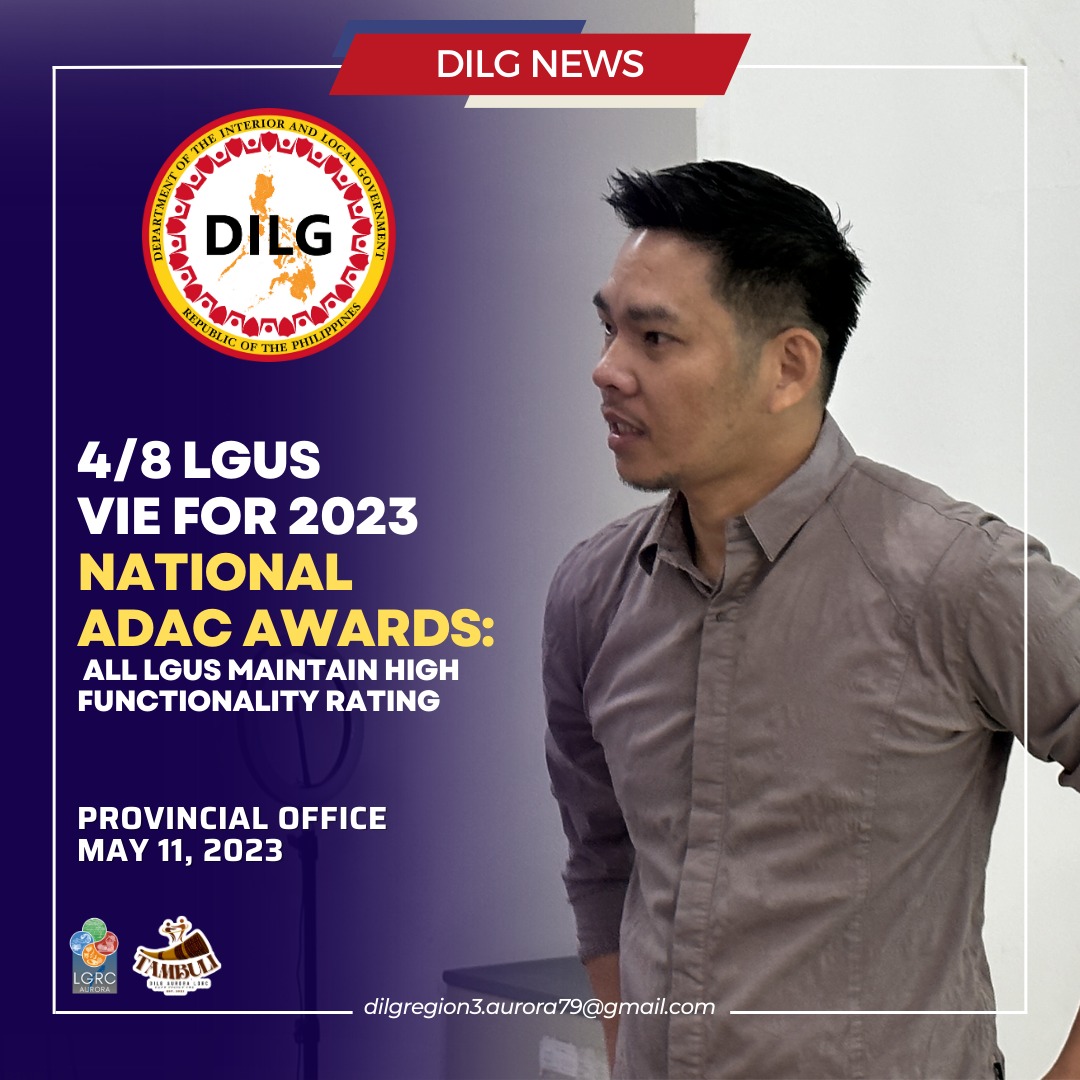 DILG Aurora together with the Anti-Drug Abuse Council (ADAC) Provincial Audit Team assessed the 8 ADACs in the Province of Aurora on May 11, 2023 at DILG Aurora Office, Baler, Aurora.
To assess the local anti-drug abuse councils, DILG Aurora took a lead through the leadership of OIC Provincial Director Ener P. Cambronero, CESE, together with representatives from PDEA, PNP, and 2 CSOs representative namely, Kabalikat Civicom and Adventist Community Services.
In his welcome remarks, OIC PD Cambronero highlighted the importance of ADACs on the local level on the country's unified fight against illegal drugs. "Ang ADAC po ay kaagapay natin sa local level para sugpuin ang illegal na droga sa kanilang komunidad. Marapat lang po na sa pamamagitan ng audit na ito ay makatulong tayo para mapaghusayan pa nila ang kanilang gampanin, at marecognize natin ang mga efforts nila para sa mga programang laban sa illegal na droga.", he stated.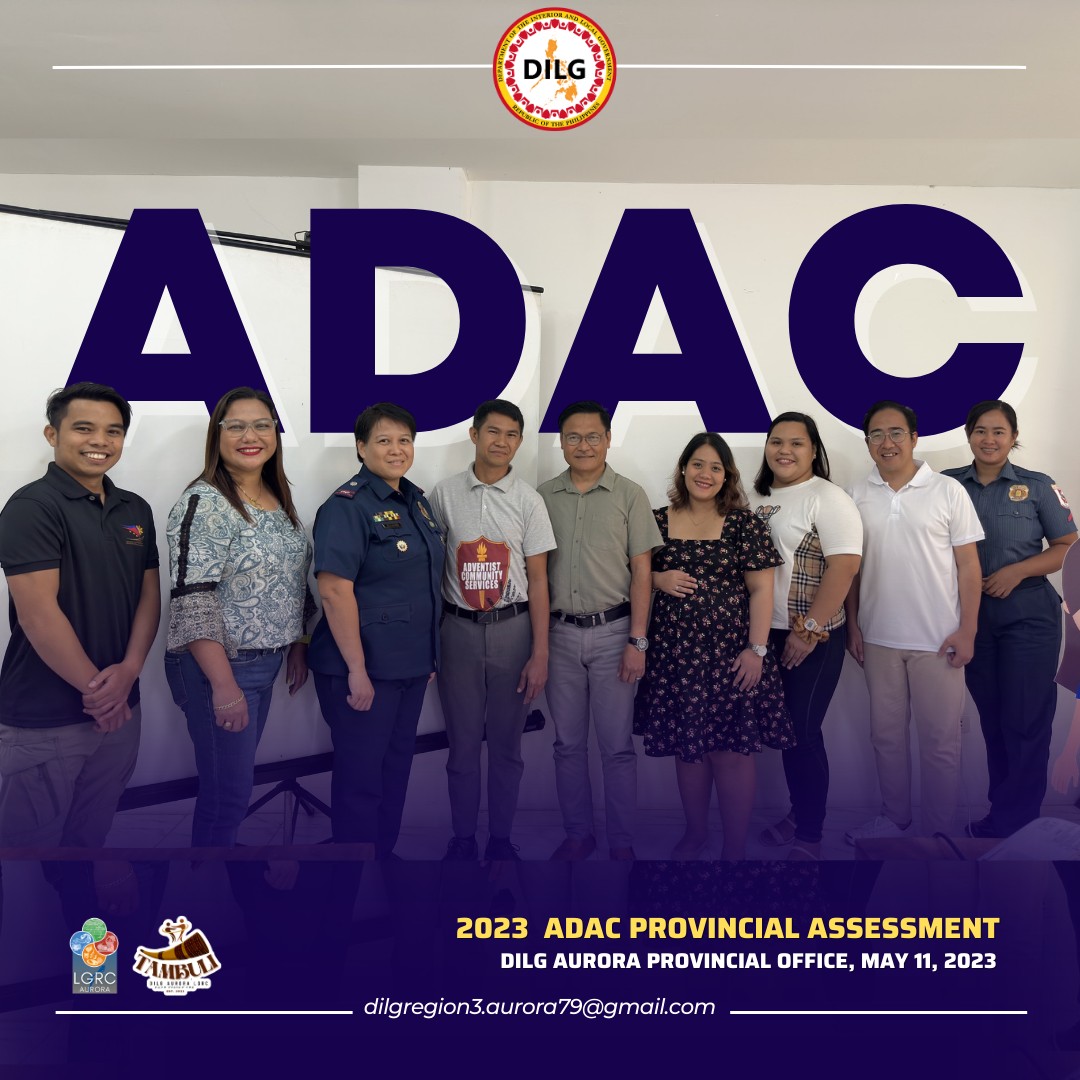 The said Audit Team assessed the functionality of the 8 MADACs in the 5 pillars which include the following: organization, allocation of substantial amount, implementation of plans and programs, support to ADACs in component barangays, conduct of meetings, and innovations.
During the audit proper, all Municipal ADACs of Aurora maintained their High Functionality Rating wherein 4 of which garnered 100% functionality rating and will vie for the 2023 ADAC National Award.
Recommendations and strategies to improve functionality of the ADACs were also raised and presented by the ADAC Team Members.
The ADAC Performance Audit is annually conducted to recognize exemplary efforts of the local ADACs and communicate gaps in the implementation of programs towards drug cleared barangays.