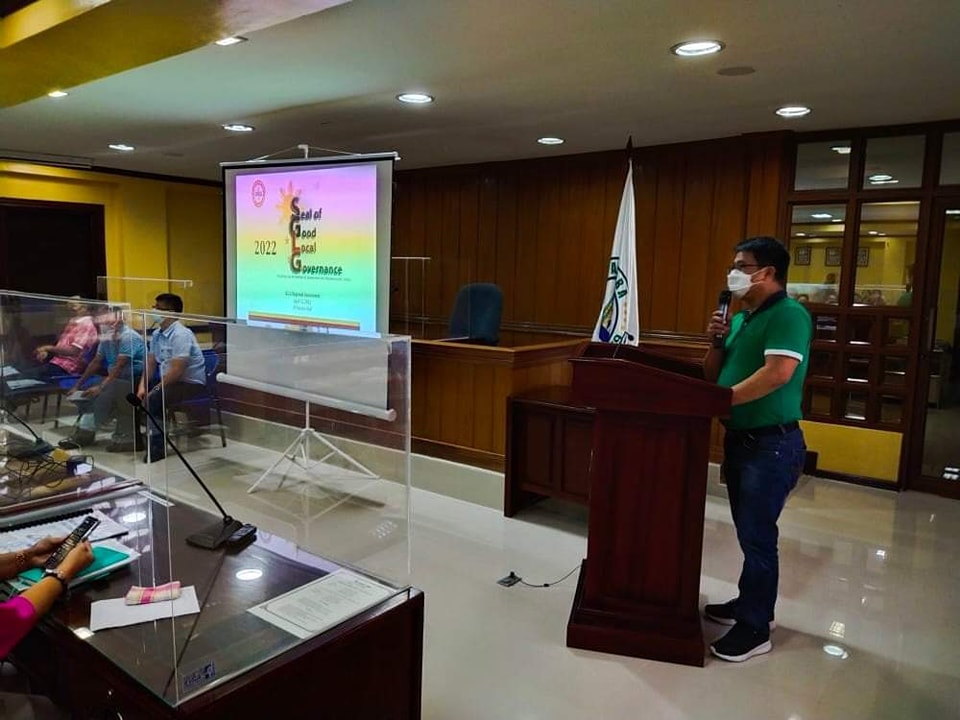 The DILG R3 Regional Assessment Team headed by Team Leader ARD Jay E. Timbreza, CESO V, along with Mr. Noel Sibal of PPCRP, Assistant MED Chief, LGOO VI Aldwin Reyes, and LGOO V Joanna Maureen Marasigan, led the Regional Assessment and Onsite Inspection of the Provincial Government of Aurora for the FY 2022 Seal of Good Local Governance (SGLG) on April 12, 2022, at the Sangguniang Panlalawigan Hall, Provincial Capitol.
 This is to assess the PGA's functionality on the indicators and documentary requirements stipulated on the SGLG Law.
Aside from the RAT, also present in the assessment are DILG Aurora Provincial Director, Atty. Ofelio A. Tactac Jr., SGLG Provincial Focal Person LGOO V Florenz Zaira Buenconsejo, and Alternate SGLG FP ADA VI Bon Paby Mingua.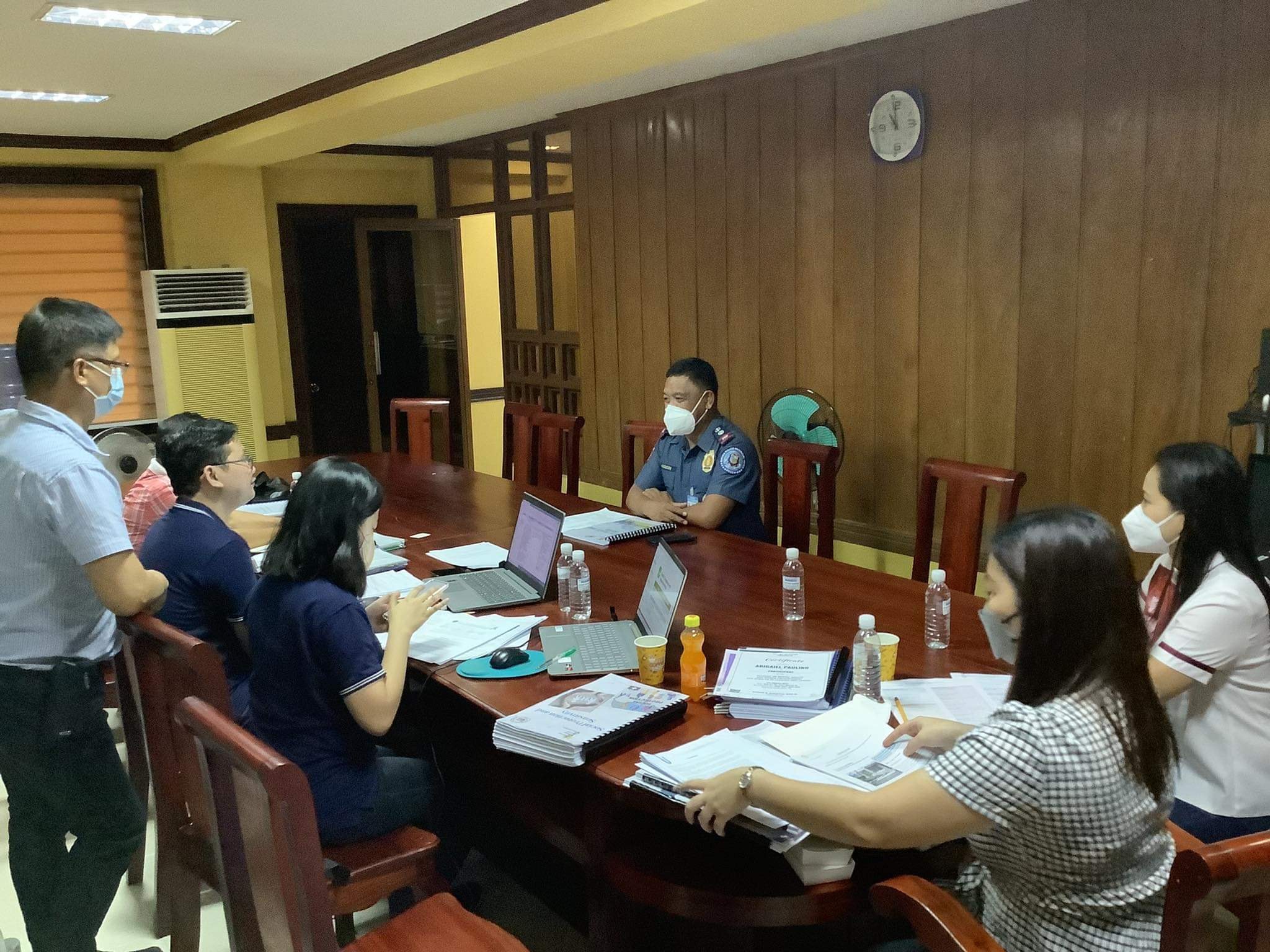 After a two-year deferment of the SGLG due to the pandemic situation, the Seal was once again implemented for the FY 2022, with an upgraded set of indicators and assessment areas since it was signed into law in 2019 through R.A. 11292.
From seven assessment areas as it started back years ago, the SGLG 2022 now covers 10 governance areas, as listed below:
1. Financial Administration,
2. Disaster Preparedness,
3. Social Protection and Sensitivity,
4. Health Compliance and Responsiveness, 5. Sustainable Education,
6. Business-Friendliness and Competitiveness,
7. Safety, Peace and Order,
8. Tourism, Heritage Development, Culture and Arts,
9. Environmental Management, and
10. Youth Development.
The IRR and previous metrics are used as preliminary guides, pending the publication of the final and accepted guidelines. This is to determine the level of readiness of the LGUs and to identify potential problems and concerns and measures to resolve them.
The SGLG, as the Department's flagship program, is the DILG's primary evaluation instrument for assessing the efficiency of LGUs in complying with a variety of national laws and policies that are key to providing quality service to the public prior to the signing of a statute.
As an advisory body, the Council of Good Local Governance, composed of the Department of the Interior and Local Government, the Department of Budget and Management, the Department of Finance and the National Economic and Development Authority, shall act to ensure that the SGLG Award is properly implemented under the law.
The SGLG assessment for the Province of Aurora is set for the whole month of April wherein all the eight municipalities in the province will be assessed by representatives from the DILG Nueva Ecija, on their performance in various governance areas.