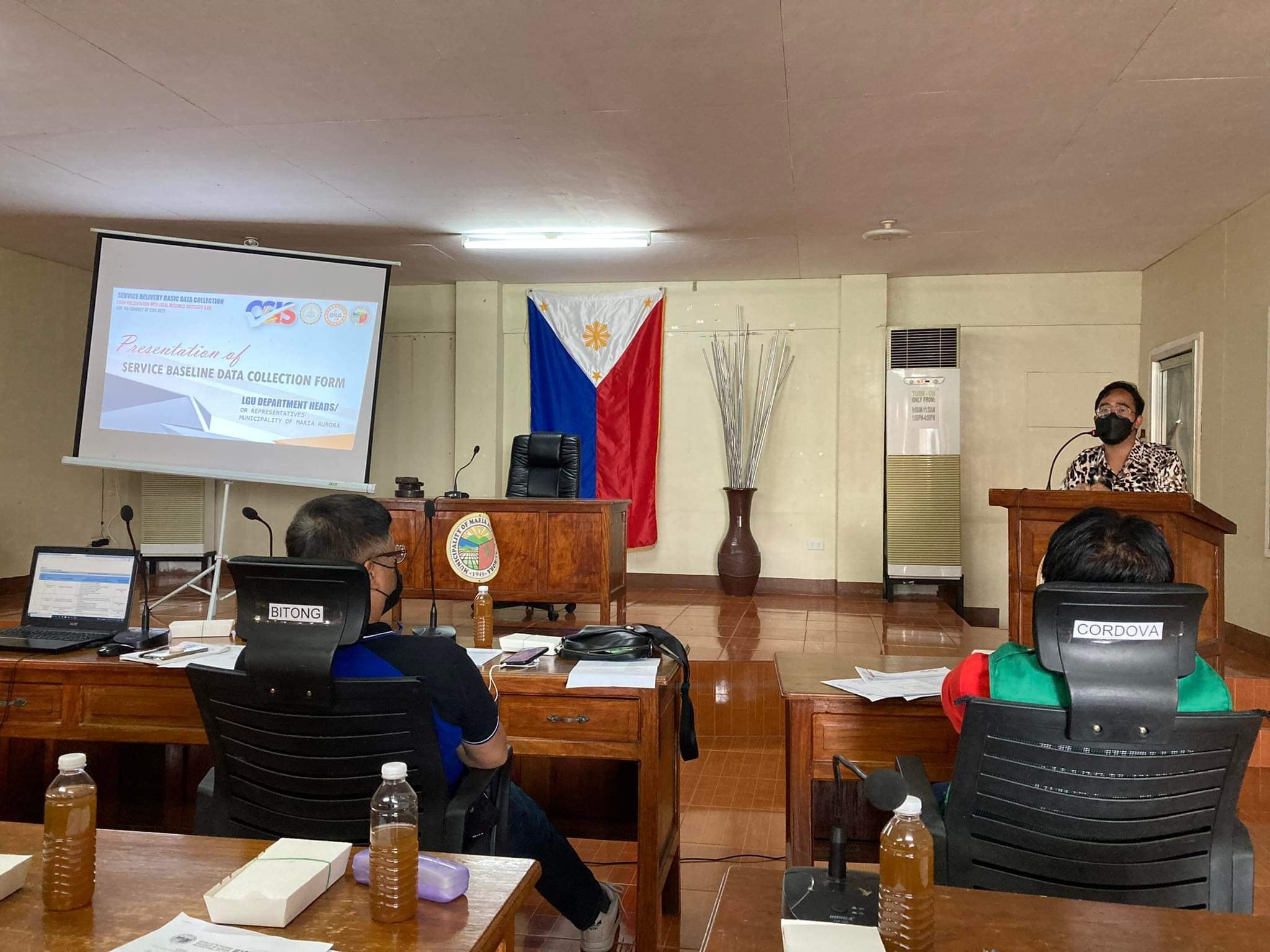 Department Heads and different stakeholders of the Municipality of Maria Aurora headed by Mayor Amado M. Geneta attended the Service Delivery Baseline Data Collection Form Presentation with the Local Research Institute for the conduct of the 2022 Citizen Satisfaction Index System (CSIS) on April 13, 2022 at the SB Hall, Municipal Government of Maria Aurora.
The activity was initiated by the Department of the Interior and Local Government - Aurora headed by Atty. Ofelio A. Tactac, Jr. CESO V, in partnership with the Wesleyan University of the Philippines - Aurora headed by School Administrator, Dra. Estrella C. Buenaventura, as the partner Local Research Institute (LRI) of the DILG Aurora.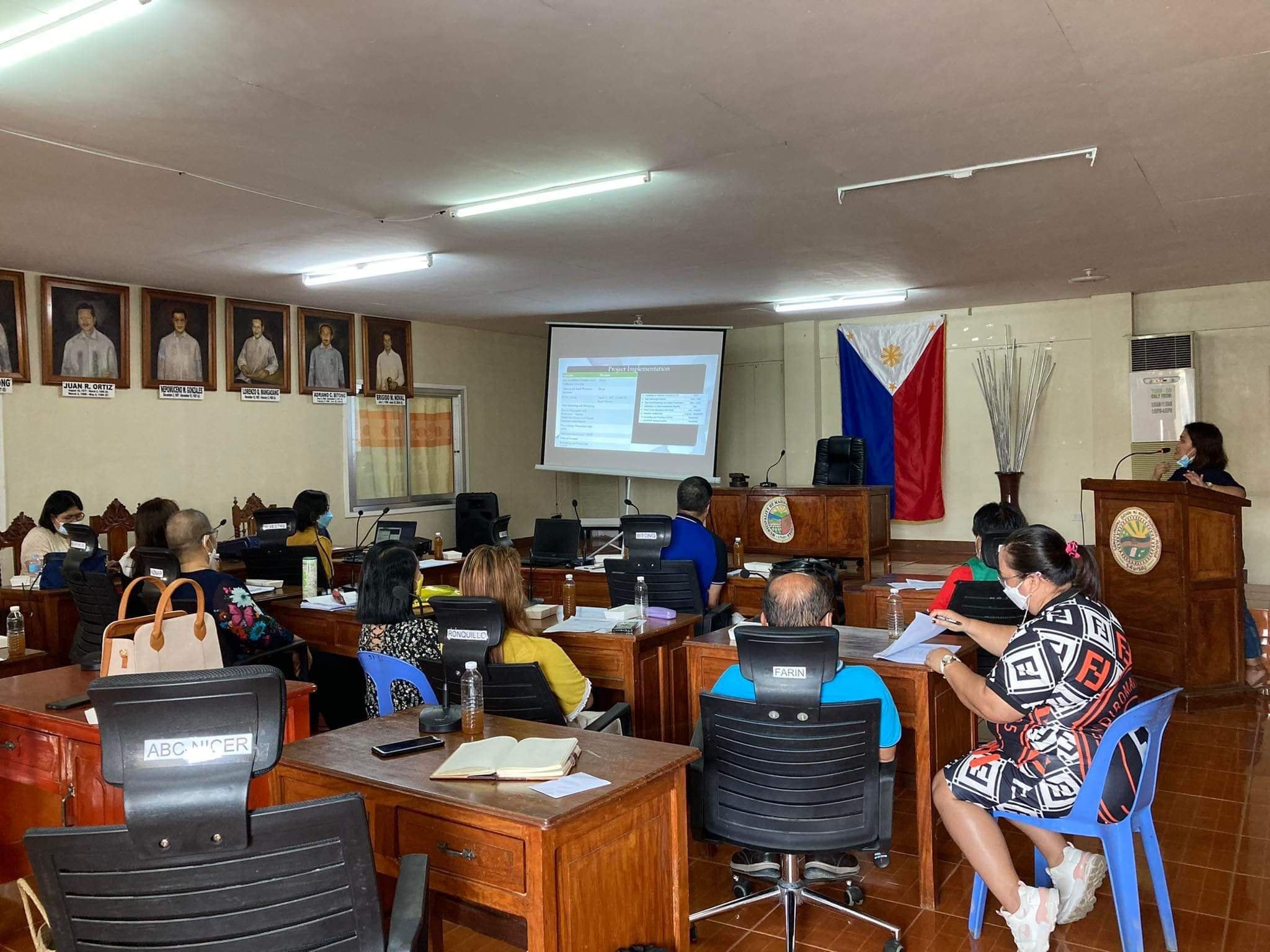 LGOO VI Amado V. Angara, MLGOO, apprised the participants of the CSIS, which serves as a tool for drawing in applicable information for gauging citizen satisfaction that can be used for agenda-setting of economic and human development plans and goals of LGUs.
Recognizing the relevance of the CSIS program in promoting good local governance, Dra. Buenaventura accepted the call to be the program's partner LRI.
Dr. Buenaventura informed LGU Maria Aurora about the processes and protocols in conducting survey or fieldwork, getting baseline data, selecting survey respondents, and making survey questionnaire, among others.
LGOO VI Mary Joyce T. Bautista, LGOO V Madam Cassey N. Buenaventura, and ADA IV Gerald Philip Esteves along with MLGOO Angara, serve as the members of the DILG CSIS Team.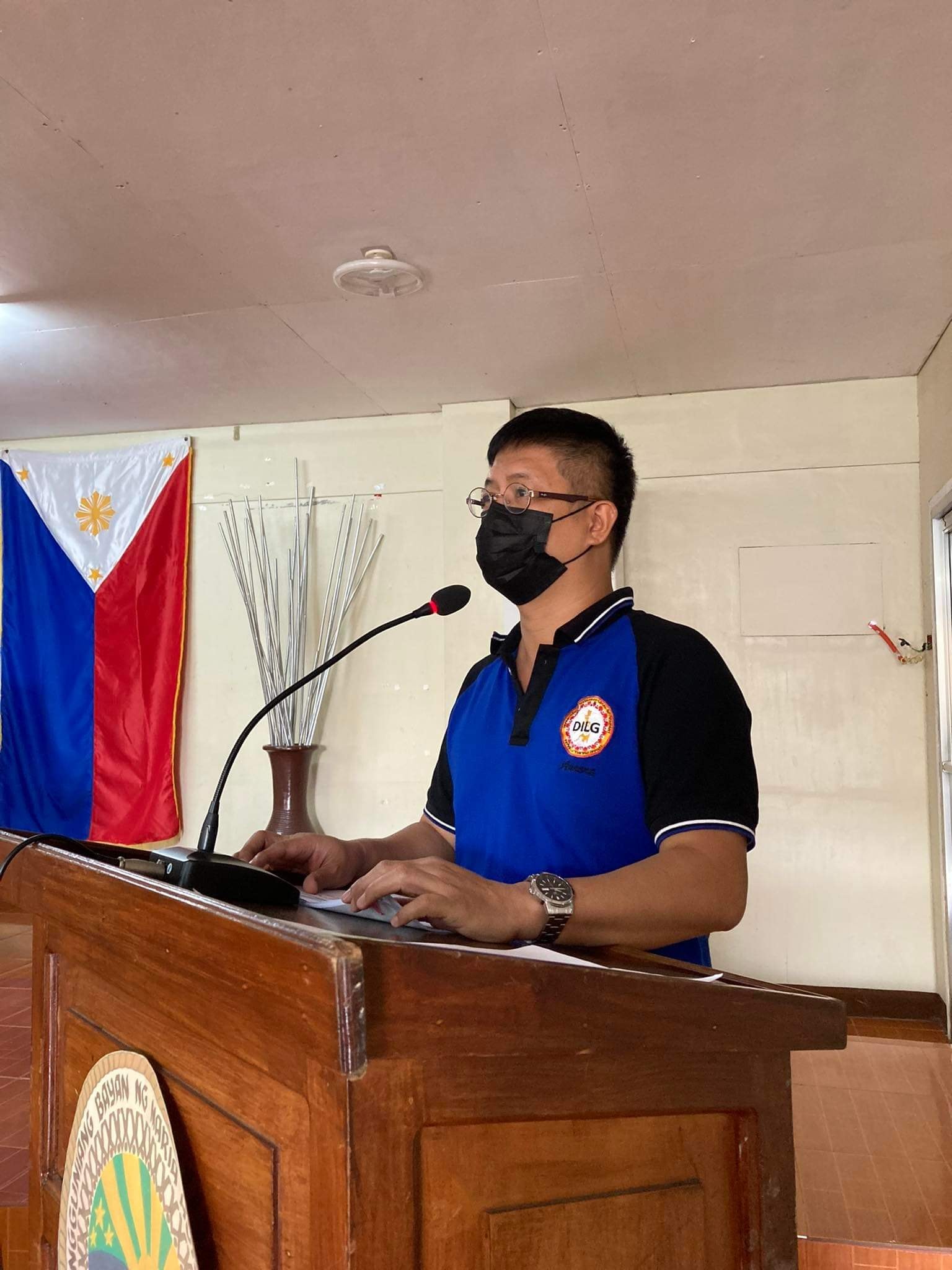 The CSIS uses a mix of quantitative and qualitative research methods through face-to-face interviews with residents randomly sampled from the barangays of the target LGUs on their awareness, availment, satisfaction and gauge on the need-for-action of services across various areas. Data gathering and interpreting results are performed by research and academic institutions commissioned by DILG to ensure non-partisanship of the exercises.
The MOA signing between the DILG and the WUP Aurora for the conduct of the CSIS is set to happen on April 22, 2022.