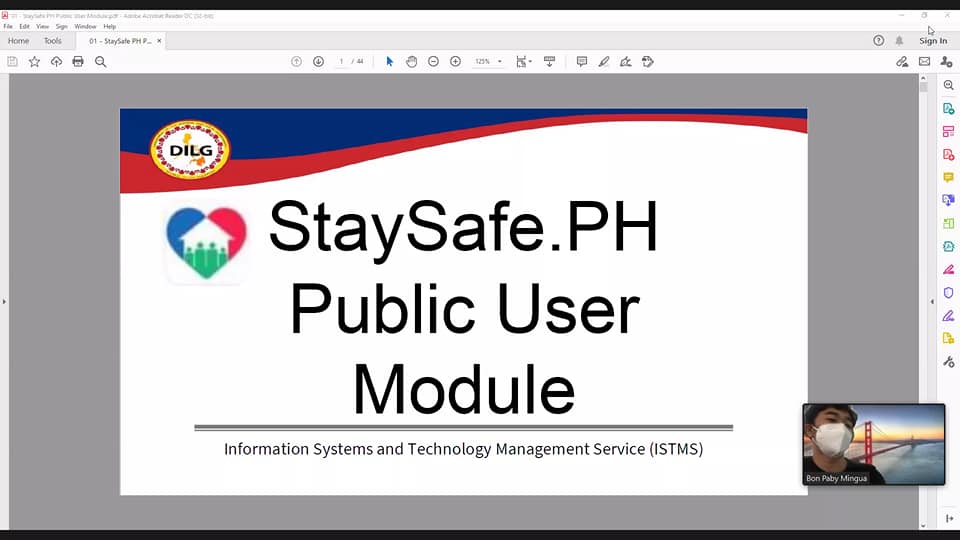 To boost the Provincial Office's contact tracing system amid the rising number of COVID-19 cases in the Province, the Department of the Interior and Local Government (DILG) – Aurora, headed by Atty. Ofelio A. Tactac, Jr. CESO V, renewed its call to all local government units (LGUs) through their respective MLGOOs to use and patronize the StaySafe.Ph application for digital contact tracing on the recently concluded virtual Provincial Team Conference for the month of May on May 27, 2021.
StaySafe.PH was developed by Multisys Technologies Corporation in collaboration with PLDT-Smart Group and PLDT Enterprise, as well as the Inter-agency Task Force on the Management of Emerging Infectious Diseases (IATF-MEID) and the National Task Force on COVID-19. It was designed to aid in the management of COVID-19 cases by reminding people to maintain physical distance, as well as recording and monitoring COVID-19 symptoms.

The app mobilizes the public in the fight against COVID-19 and compiles all reports available in desktop and mobile formats, helping the government to respond promptly to public demands and make educated and timely decisions to keep Filipinos safe during the epidemic.
ADA VI Bon Paby P. Mingua, Designated IT Officer presented the system's features in a walkthrough, as he emphasized the step by step detail on how to create and navigate the application. After the discussion, he guided the field officers on the hands-on registration to familiarize them further with the system's QR code-generating feature.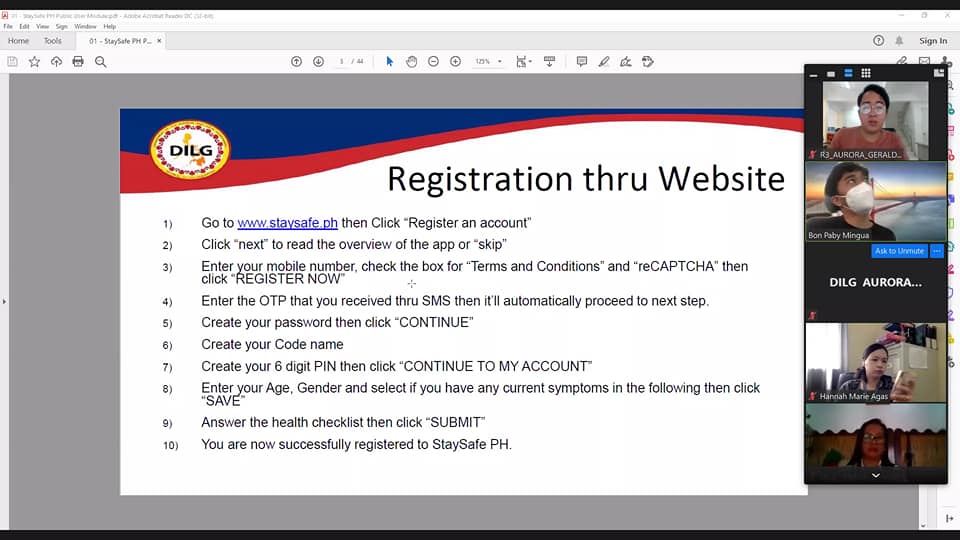 "The online application is a useful tool for ensuring consistent and unified contact tracing reports across the country". During the re-orientation, Atty. Tactac stated that the STAYSAFE.PH will make it easier for government officials and medical specialists to keep track of cases across the country and take prompt action to stop the virus's rapid spread.