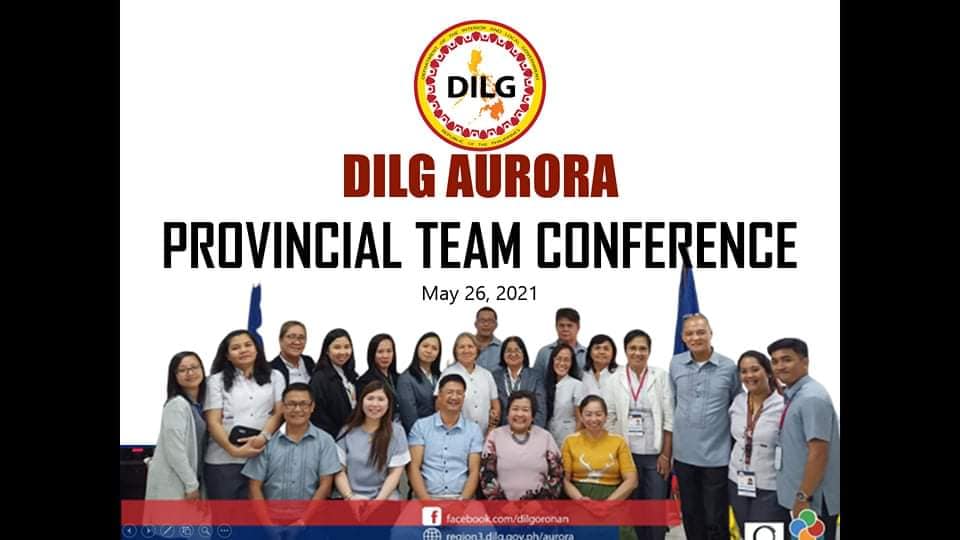 Giving highlights on the Department's approach towards a strengthened internal communication and to continue in institutionalizing the Department's cooperation and support to the clienteles in the new normal work environment, the DILG Aurora, headed by Atty. Ofelio A. Tactac, Jr. CESO V, held the Provincial Online Team Conference for the month of May through Zoom Meetings Platform on May 27, 2021.
Status of monthly, weekly and daily report submissions were deliberated by ADA VI Bon Paby P. Mingua. He is also gave a re-orientation on the use of the STAYSAFE Application.
The Status of Compliance to Full Disclosure Policy Portal Posting, Status on the Barangay FDP Posting for the 2nd Quarter 2021 and the Status of 2021 GAD Plan and Budget Submission and Endorsement were discussed by GAD and FDPP Focal Person LGOO V Rossella P. Edillor.
LGOO VI / Program Manager Mary Joyce T. Bautista gave a briefing to the MLGOOs on the 2021 Child-Friendly Local Governance Audit (CFLGA) using the Seal of Child-Friendly Local Governance Knowledge Management System (SCFLG-KMS).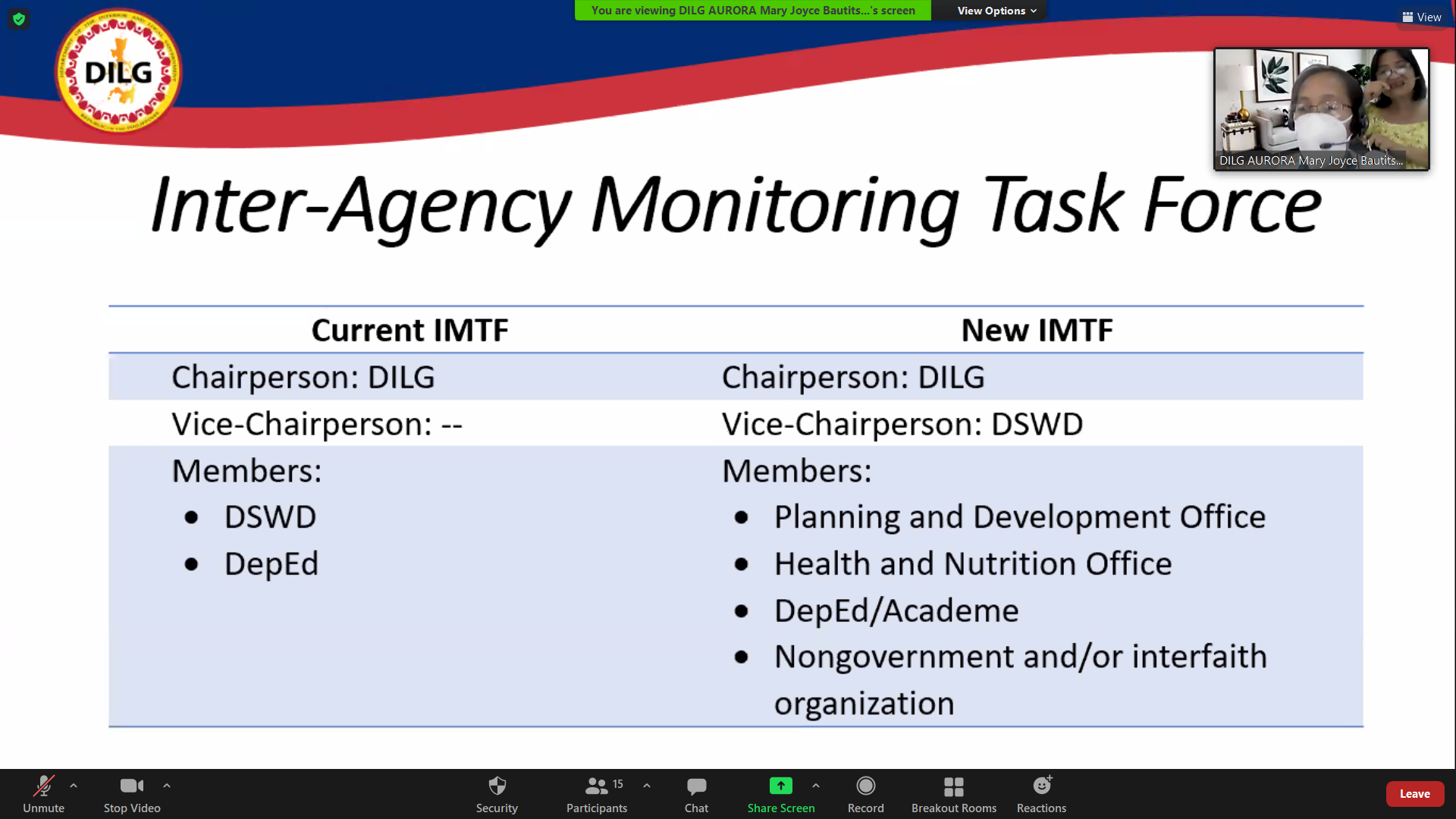 PM Bautista also discussed the time table of the conduct of the CY 2021 LCAT-VAWC Functionality Assessment and Submission of Reports.
LGOO V Madam Cassey N. Buenaventura, along with the MLGOOs of Baler and San Luis presented the ELCAC Updates for the 13 Target Barangays in the Province of Aurora. She also discussed updates on the POC and ADAC matters for the second quarter.
Pending reports for submission, webinar schedules and the Provincial Order on the Ensuring of Compliance to Health Protocols during the State of Public Health Emergency (Memorandum Circular No. 86) was then discussed by ADA IV Gerald Philip DC. Esteves.
Atty. Tactac, along with the Section Chiefs reminded the staff on the different schedules of reporting, explained the monitoring systems to have one and same understanding, and directed to maintain an open coordination and be available on urgent matters or as need arises.