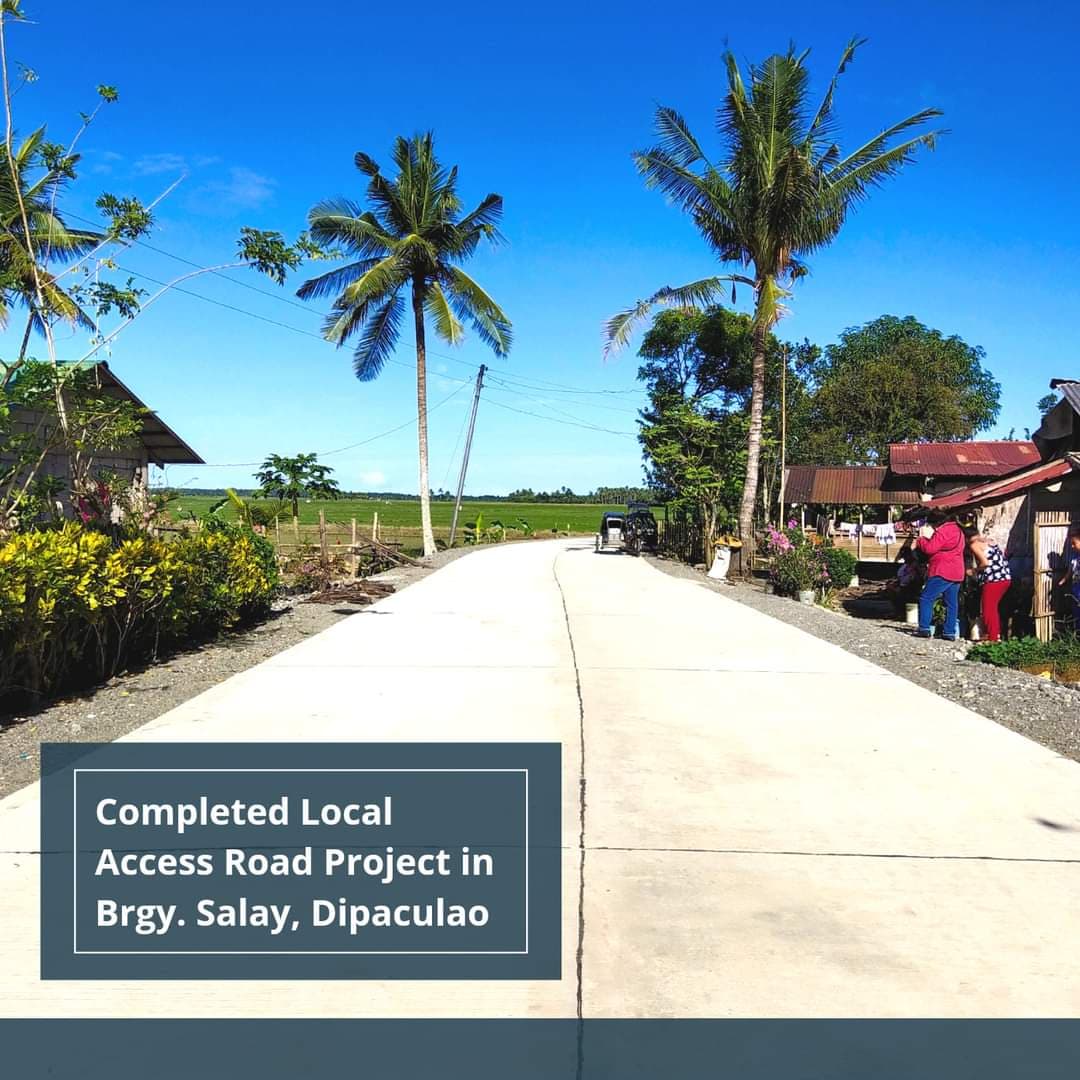 A completed Local Access Road Project in the Municipality of Dipaculao has already benefited over 1,500 people in Barangay Salay.
Dipaculao is one of the eight municipalities in Aurora situated at the mid-eastern part of the province, along coastline of the Pacific Ocean. It is comprised of twenty-five (25) geographically distinct barangays; hence, the LGU targeted road projects which aim to improve local road connectivity and access to basic services for its constituents.
The LGU Dipaculao prioritized the upgrade of the local access road in Barangay Salay, which was financed through the DILG's Local Government Support Fund - Assistance to Municipalities Program. A 558-meter-long barangay road was upgraded from gravel to concrete pavement as part of the project, which cost PhP 4.29 million in total. On both sides of the road, a 1-meter shoulder was installed.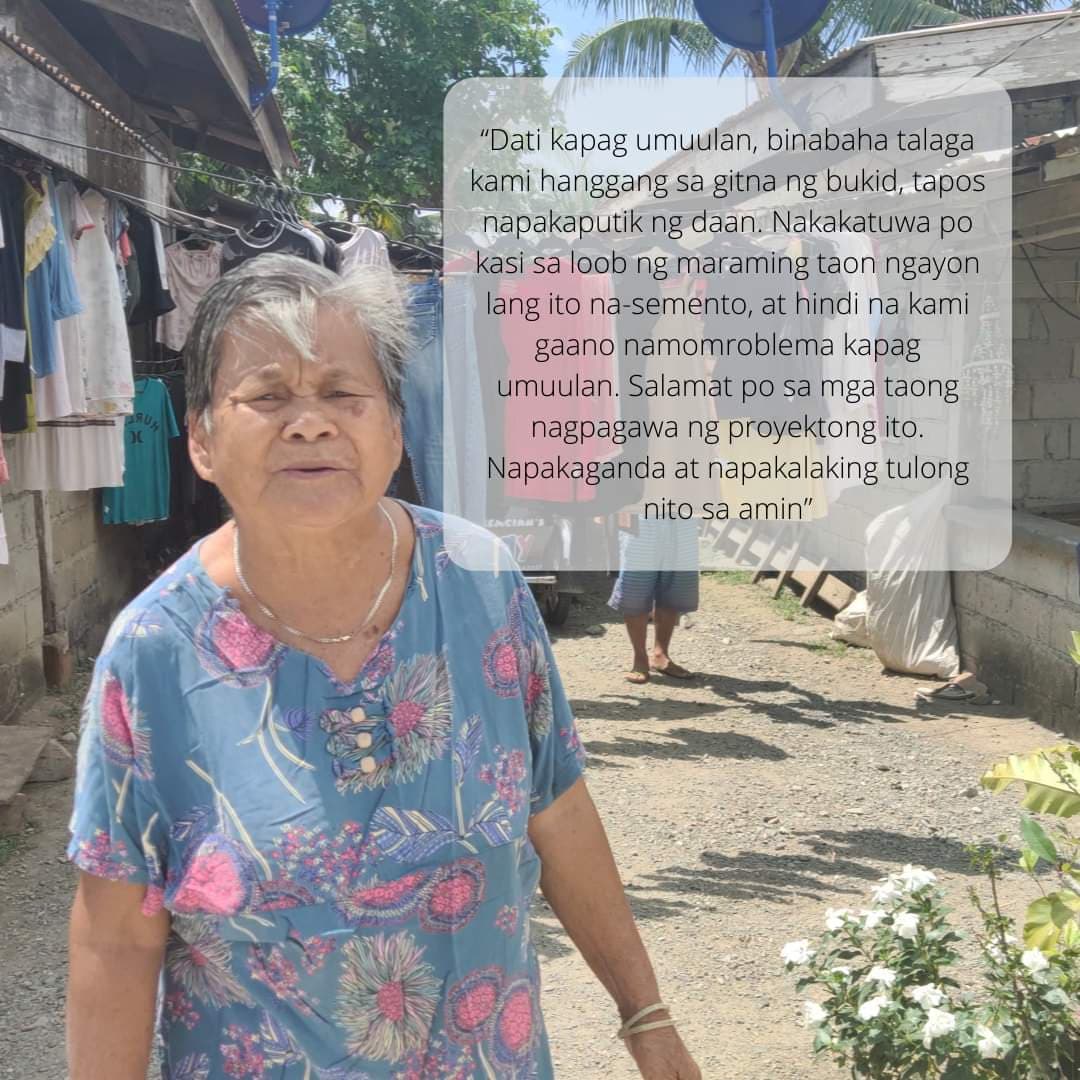 Prior to construction, the said area was prone to flooding due to the adjacent irrigation and farmland. According to Mrs. Evangeline Veltran, 74 years-old and a resident of Barangay Salay, "Dati kapag umuulan, binabaha talaga kami hanggang sa gitna ng bukid, tapos napakaputik ng daan". But because of the help rendered by the completed road project, residents are pleased to share that they no longer experience flooding during rainy days. "Nakakatuwa po kasi sa loob ng maraming taon ngayon lang ito na-semento, at hindi na kami gaano namomroblema kapag umuulan. Salamat po sa mga taong nagpagawa ng proyektong ito. Napakaganda at napakalaking tulong nito sa amin", Mrs. Veltran gladly stated.
The newly constructed local access road in Barangay Salay, with a width of 6.10 meters and a thickness of 20 centimeters, has already served not only its inhabitants but also the neighboring barangays in terms of mobility and accessibility of their goods, which will help the municipality of Dipaculao's economic and commercial growth.