The municipality of Dinalungan led by Hon. Manuel A. Torres in partnership with 91st IB of the Philippine Army represented by Major Cesar Cuevas and 1Lt. Ryan R. Ramirez and in cooperation with the PNP represented by PSI Arnold M Gabrillo, Municipal Chief of Police, DILG Municipal Local Government Operations Officer Hannah Marie O. Agas and Liga ng mga Barangay President Alberto C. Pascua signed the Memorandum of Agreement declaring the Municipality of Dinalungan as Insurgency-Free last October 16, 2018 at the Sangguniang Bayan Session Hall.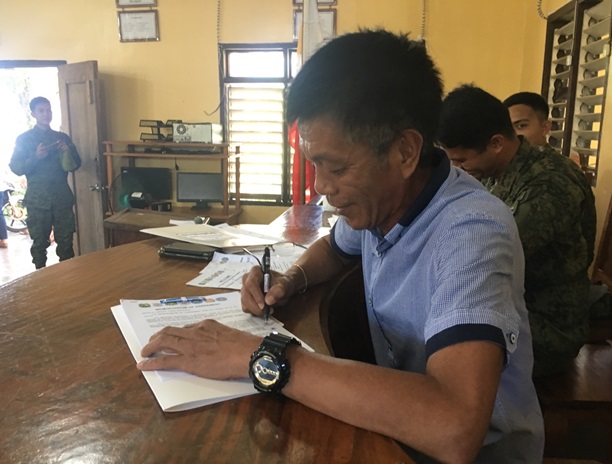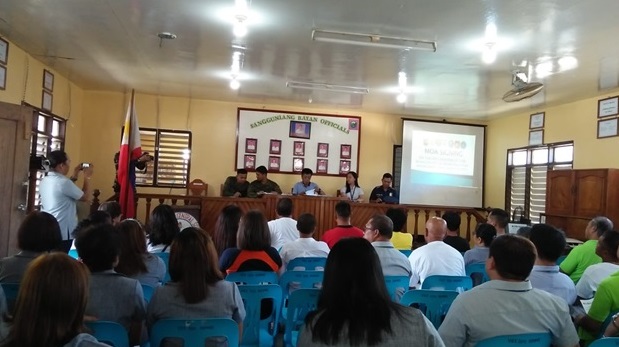 Since 2010, barangays and organizations in the municipality are cleared from communist and terrorist influence where its political and military structures have been dismantled, redirected/reoriented and have ceased to function. The declaration also means that activities in the LGU have reached to the sustainment and development phase.
MLGOO Agas said, in her message, that this event marks the fruit of concerted efforts of the LGU, barangays and the community against violence and terrorism. She also said that the LGU is ready for development most especially in the area of tourism.
Mayor Manuel Torres shared his experience when he was a child. He recalled the days where families used to have pits in their homes as a place to hide when the military and the communist groups are in combat. Today, he expressed his great joy as the LGU reaps the efforts of the whole community in preserving peace and order.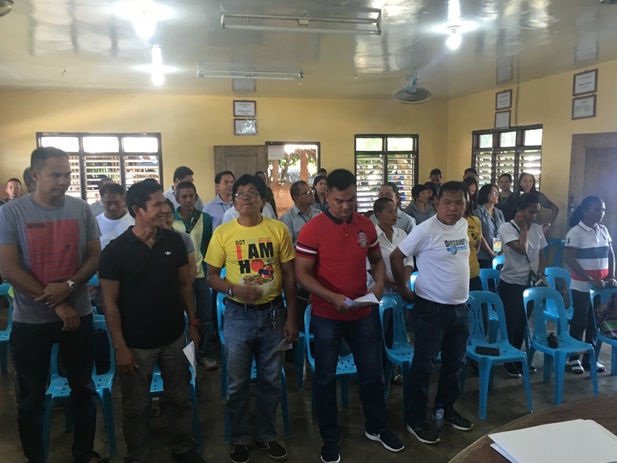 Major Cuevas delivered the message of Battalion Commander Jose Mari F. Torrenueva. He informed the invited guests that the LGU and other stakeholders have significantly contributed to the attainment of peace and order in the community, resulting to an environment conducive to sustainable growth ready for investments and development projects.
The MOA signing activity ended after the singing of "Pilipinas Kong Mahal" as a sign of patriotism and loyalty to the country.