The Department of the Interior and Local Government (DILG) Aurora conducted the LGU Competency Assessment in the pilot Municipality of Dinalungan, Aurora on July 6,2018 at the Sangguniang Session Hall of Dinalungan.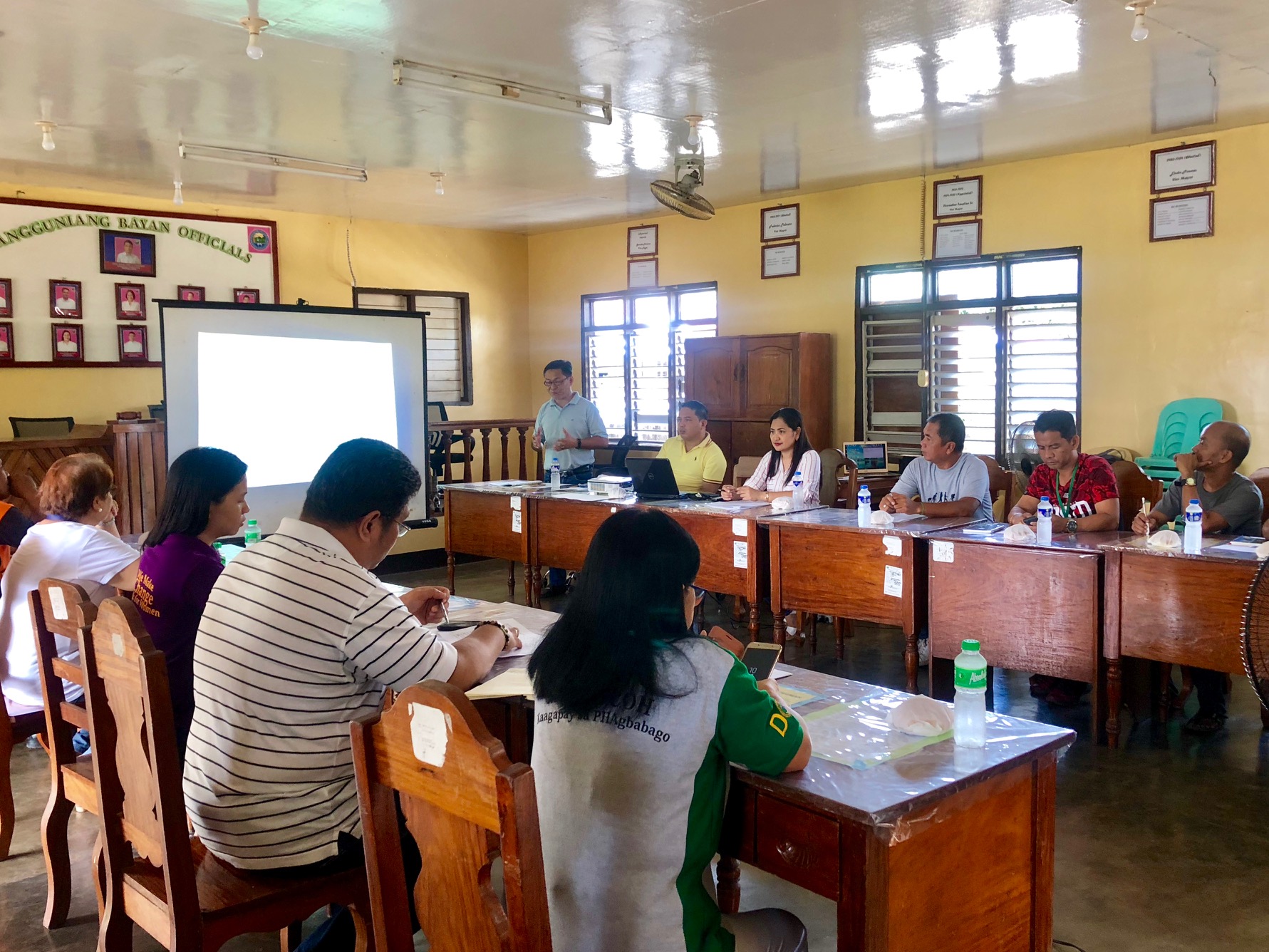 The LGU Competency Assessment, devised by the Local Government Academy (LGA), is designed to evaluate the capacities of the Local Government Units (LGUs) on project development and management.
The assessment aims to identify the LGU competency gaps on Project Planning, Procurement and Contract Management, Implementation and Management, and Sustainability Planning. It also aims to define the capacity enhancement requirements, especially of the 4th to 6th class municipalities on those areas.
The DILG Aurora Provincial Assessment Team composed of LGOO VII Ariel G. Espinosa, LGOO VI Armida G. Palispis, and LGOO VI Jesus L. Vizconde, Jr. conducted the evaluation which was participated by the concerned LGU functionaries as the key informants for the assessment. LGOO VI Hannah Marie O. Agas, MLGOO of Dinalungan, acted as one of the facilitators.
LGOO VII Espinosa stressed that the assessment intends to identify the capacity enhancement needs of the LGUs to be able to devise corresponding interventions to address the said needs.
A competency assessment report will be submitted to LGA through the DILG Regional Office for focused interventions in enhancing the LGU's capacity on planning and implementation of local development projects.
The assessment team is set to schedule a date for the conduct of the LGU Competency Assessment on the remaining 7 LGUs under the 1st to 3rd class municipalities in the province.