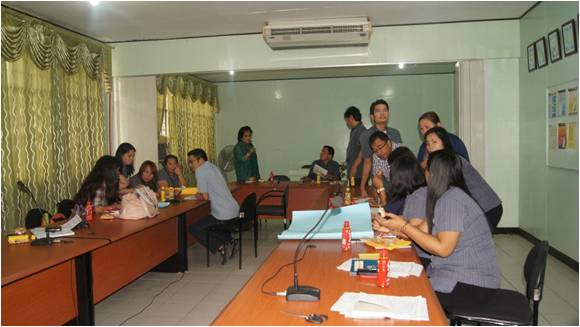 The Department of the Interior and Local Government RO3 conducted a workshop last February 21, 2013 to initialize planning stages of project on LGU Database establishment.

The project is the regional office's own initiative to create, develop and establish a database which shall contain information about the LGU, not limited to its basic, socio-economic, environment and administrative profiles. The database shall serve as "201 file" of the LGU, venue or source of information and a tool which can be utilized in crafting a program or in providing technical assistance to the LGU and other related services.
In her message, Regional Director Florida Dijan thanked everyone for attending the said activity and emphasized the importance and utility value of the LGU database for the Central and Regional Management.
Notable highlights of the activity were the organization of Technical Working Group, identification of database contents and formulation of Action Plan which was led by TWG Chairman, ARD Pascua.
The activity was attended and participated by the regional personnel, and field officers composed of cluster team leader, MLGOO, and CLGOO. Monitoring and Evaluation Division facilitated the said activity.