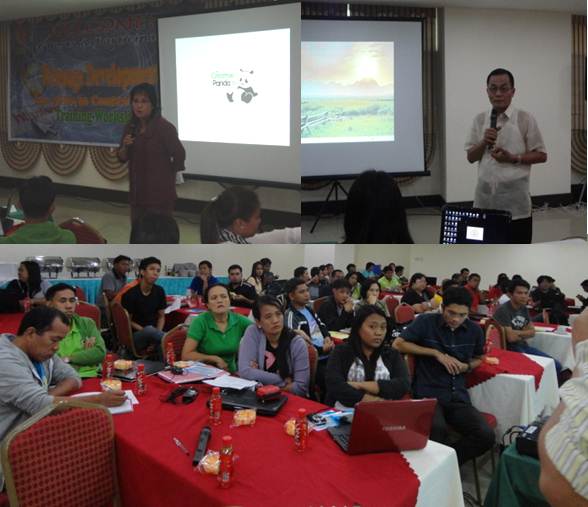 DILG Region 3 implemented the Memorandum of Agreement (MOA) between the Office and one of its Civil Society Organization (CSO) partner represented by the Information Technology (IT) Industry through the conduct of a Training-Workshop on LGU Webpage Development. The first school was held last February 26-28, 2013 at Oxford Hotel, Clarkfield, Pampanga. Sixty four (64) participants coming from 24 municipalities were represented by their IT personnel, Municipal Development Planning Coordinator (MPDC) staff, tourism officers and other municipal representatives.
The three-day training was generally aimed at providing the LGUs the medium of getting information across its intended audience. Specifically, it will give them the opportunity to promote LGU programs and projects, culture, people, tourism, systems and procedure and provide a venue for posting of budgets and finances, bids and public offerings by putting the value of Full Disclosure Policy (FDP) of the Department.
During the opening program, ARD Abraham Pascua discussed the overview of the activity where he emphasized the future link of LGU websites to the database portal of DILG. He also pointed out that their websites will demonstrate transparency and accountability of local officials towards achieving good governance in Central Luzon.
RD Florida Dijan expressed her appreciation towards the participants for their interest and willingness to develop their websites where they can comply with the Full Disclosure Policy (FDP) of the Department and at the same time serve as a venue to promote tourism and share relevant information of their respective LGUs.
The activity is also an offshoot to the implementation of the DILG's project on the establishment of 201 file or database of every LGU which shall be linked to the DILG R-3 website.