The Department of the Interior and Local Government Region 3, in partnership with Housing and Urban Development Coordinating Council (HUDCC), conducted a Seminar Workshop on the Development of Local Shelter Plan on June 18 – 21, 2013 at the Forest View Leisure Park, Subic Freeport Zone, Olongapo City.
The 4-day activity covered six (6) LGUs from the Province of Bulacan namely, Meycauayan City, City of San Jose del Monte, Malolos City, Paombong, Obando and Plaridel. It aimed to provide technical assistance to the target LGUs in the Development of the Local Shelter Plan, update the database for informal settler families and launch massive information dissemination about the plan. Moreover, it served as a challenge to the LGUs to formulate new strategies and programs which can be adapted and implemented in adherence to the continuing mandamus of the Supreme Court directing the development of such plan.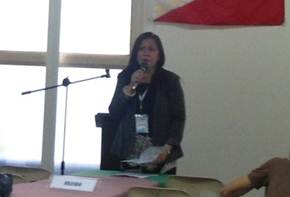 MED Chief Lerrie S. Hernandez discussed overview of the activity. She also presented the result of the pre-evaluation conducted prior to the implementation of the program.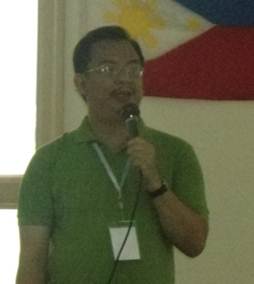 Atty. Alvin T. Claridades, Director of Post Proclamation Group from the Housing and Urban Development Coordinating Council (HUDCC), explained the Policy Environment and the Overview of the Local Shelter Plan. He also discussed the importance of Local Shelter Planning which served as an input to the LGUs Comprehensive Development Plan (CDP), provided the LGUs with a better perspective of the housing situation within their areas of jurisdiction, introduced safer, healthier and more productive communities and matched the supply and demand for housing with the available resources.
RD Florida M. Dijan expressed her gratitude for the continuous support of the participants to the Supreme Court mandate regarding the clean-up, rehabilitation and preservation of Manila Bay. She also expressed her optimism that the activity will help to solve the problem on informal settler families occupying the river easement and the river basin as well.
Resource persons from HUDCC discussed the process of Local Shelter Plan Formulation. i.e. (1) data gathering, (2) situational analysis, (3) formulation of goals and objectives, (4) generation of main shelter agencies, (5) implementation of the plan and (6) monitoring and evaluation of LSP.
The workshop output was presented by each LGU before the HUDCC representatives for further inputs and refinement. The activity concluded with draft action plans formulated by the participants from the six (6) LGUs.