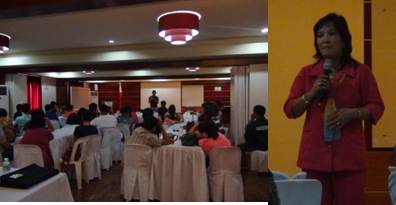 DILG Region III, in partnership with the Housing and Urban Development Coordinating Committee (HUDCC), facilitated the conduct of Seminar-Workshop on the Development of Local Shelter Plan (LSP) for the LGUs of Nueva Ecija on July 16-19, 2013 at Maharajah Hotel, Angeles City. Participants were different department heads from Cabanatuan City, Gapan City, Palayan City, Science City of Munoz, San Jose City and the Municipality of Cabiao, all of Nueva Ecija. The activity was aimed to provide the necessary technical assistance to these six LGUs in crafting their respective LSP.

Among the resource persons were Atty Alvin T. Claridades, HUDCC Director of the Post Proclamation Group together with Engr. Aida Ceros, Ms. Corazon de Leon and Mr. Arthur Martinez.

One of the highlights of the activity was the sharing of best practices by SP Member Amos Rivera of Angeles City. She discussed the city's creation of the LUPAHO and their projects for the Informal Settlers Families. A site visit on the TB Pavilion Relocation site at Barangay Sapang Libutad, Angeles City was also conducted.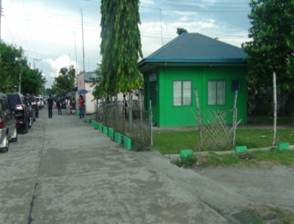 Dir Florida M. Dijan, in her message, emphasized the importance of Local Shelter Planning as one of the flagship projects of the national government that focuses on people's welfare. She also expressed her optimism on the successful relocation of all Informal Settler Families (ISFs) all over the country through the formulation of the LGU's LSP.