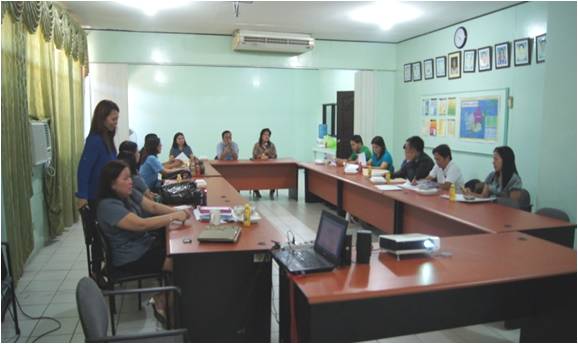 To ensure a more efficient and uniformed regional implementation of the Local Government Performance System (LGPMS) and its Sub-systems, the LGU Scorecard on Health and the Local Tourism Statistical System, the Department of the Interior and Local Government Region III called for a Planning Conference on February 7, 2013 at the Conference Room, DILG Regional Office 3, Maimpis, City of San Fernando, Pampanga. It was attended by the Provincial and HUC Focal Persons on LGPMS.

RD Florida Dijan welcomed the participants and stressed that Field Officers, as stewards of the LGPMS, should be more aggressive not only in data gathering/uploading but more particularly in advocating the utility value of the system. She added that Field Officers who will have newly elected LCEs, as a result of this coming election, should grab the opportunity to fully advocate the utilization of the system. Emphasizing that Central Luzon produces Champion LGUs which need guidance of champion LGOOs, RD Dijan announced that R3 will have the Regional LGPMS Stewardship Award beginning this year.

ARD Abraham Pascua, on the other hand, said that the effectiveness of the advocacy can be measured by a comparative analysis of the current and previous years' SLGR. He also encouraged all focal persons (FPs) to have a regional frame of mind and help other PFPs who may be having difficulty in the implementation. He further advised everyone to replicate good practices that maybe applicable in their respective AOR.

MED Chief Lerrie S. Hernandez, assisted by incoming LGPMS Regional Focal Person LGOO IV Carren C. Musni, discussed the 2013 Timelines of the system and the LGU Scorecard on Health as prescribed by the Bureau of Local Government Supervision (BLGS). She also gave an Orientation of the LTSS Demand Data Capture which will be piloted this year. The proposed LGPMS Award System and its criteria were also presented by the MED Chief for comment of the FPs.