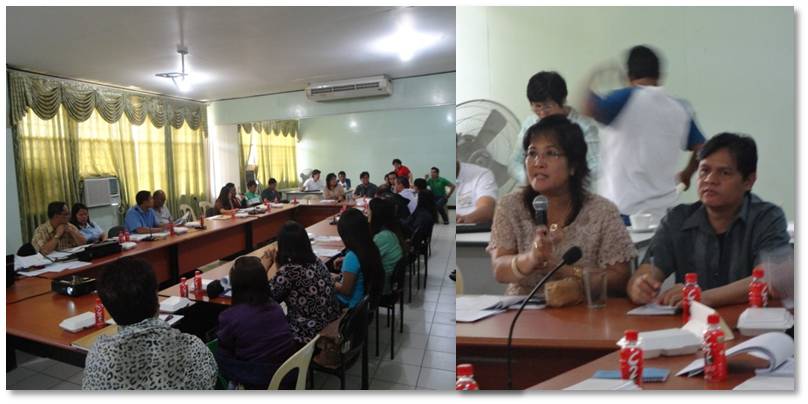 The Department of the Interior and Local Government Region 3 as chair of the Regional Poverty Reduction Action Team (RPRAT) of Central Luzon conducted the 2nd RPRAT meeting last Tuesday, February 12, 2013 at DILG Region 3 Conference Room to prepare and plan for the validation of the LPRAPs to be submitted by the LPRATs of the 52 focused cities and municipalities of the region. This meeting was aimed to address issues and concerns of the Local Poverty Reduction Action Teams (LPRATs) towards the finalization of their respective Local Poverty Reduction Action Plan (LPRAPs).
RD Florida M. Dijan, RPRAT chairperson acknowledged the presence and full participation of the member NGAs and GOCC together with the Provincial Civil Society Organization representatives. Further, RD Dijan appreciated the feedbacks from the CSO representatives and enjoined the commitments of the member NGAs on LPRAP validation to ensure adherence to the calendar of activities on BuB Implementation for F.Y. 2014.

Status of agreements during the previous meeting as well as the Project Updates was presented to the team. LPRAP validation process was strategized for the efficient project proposal validation of the total 52 LGUs. Next meeting was set on Tuesday, February 26, 2013 for the table validation of the LPRAPs.