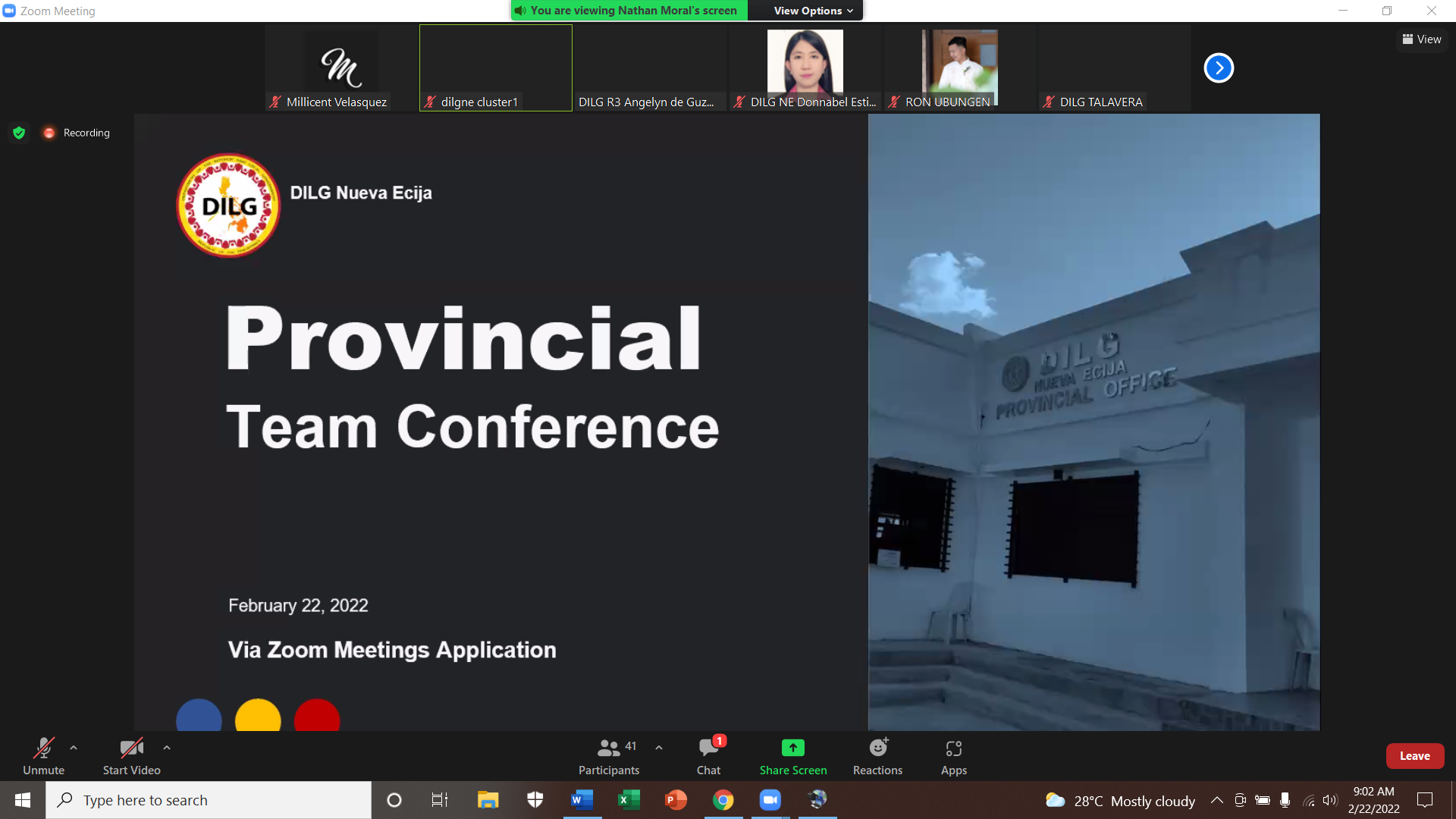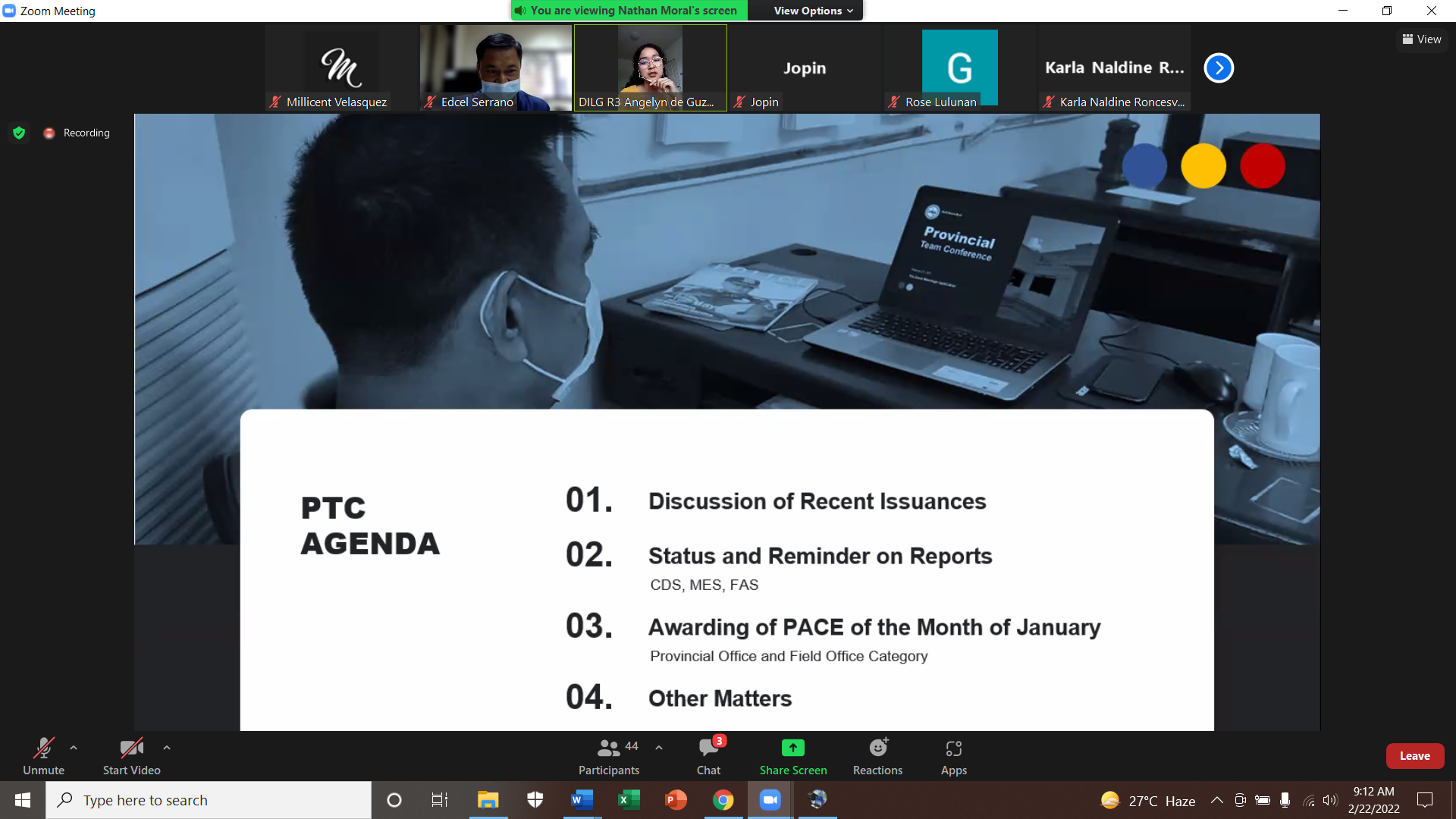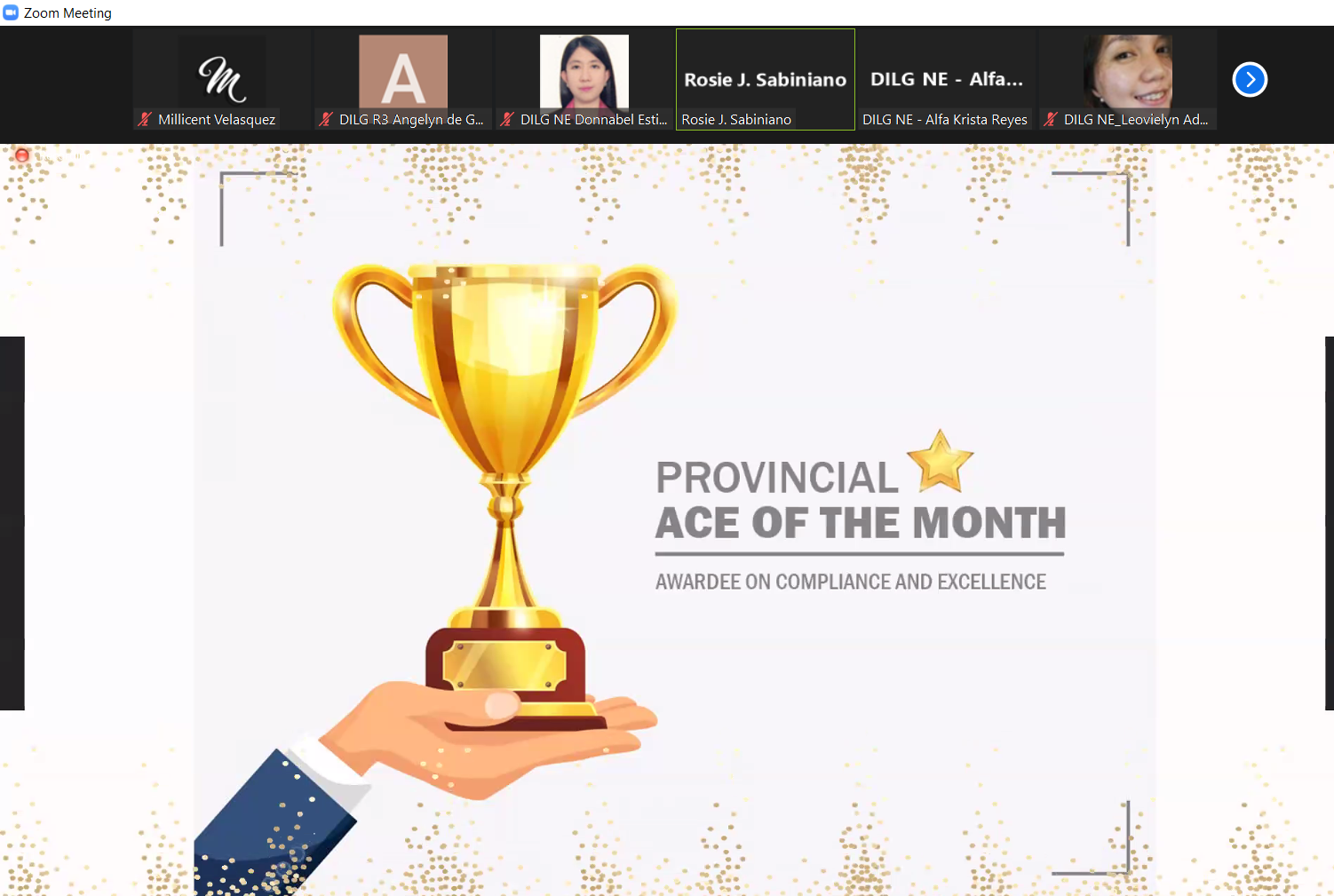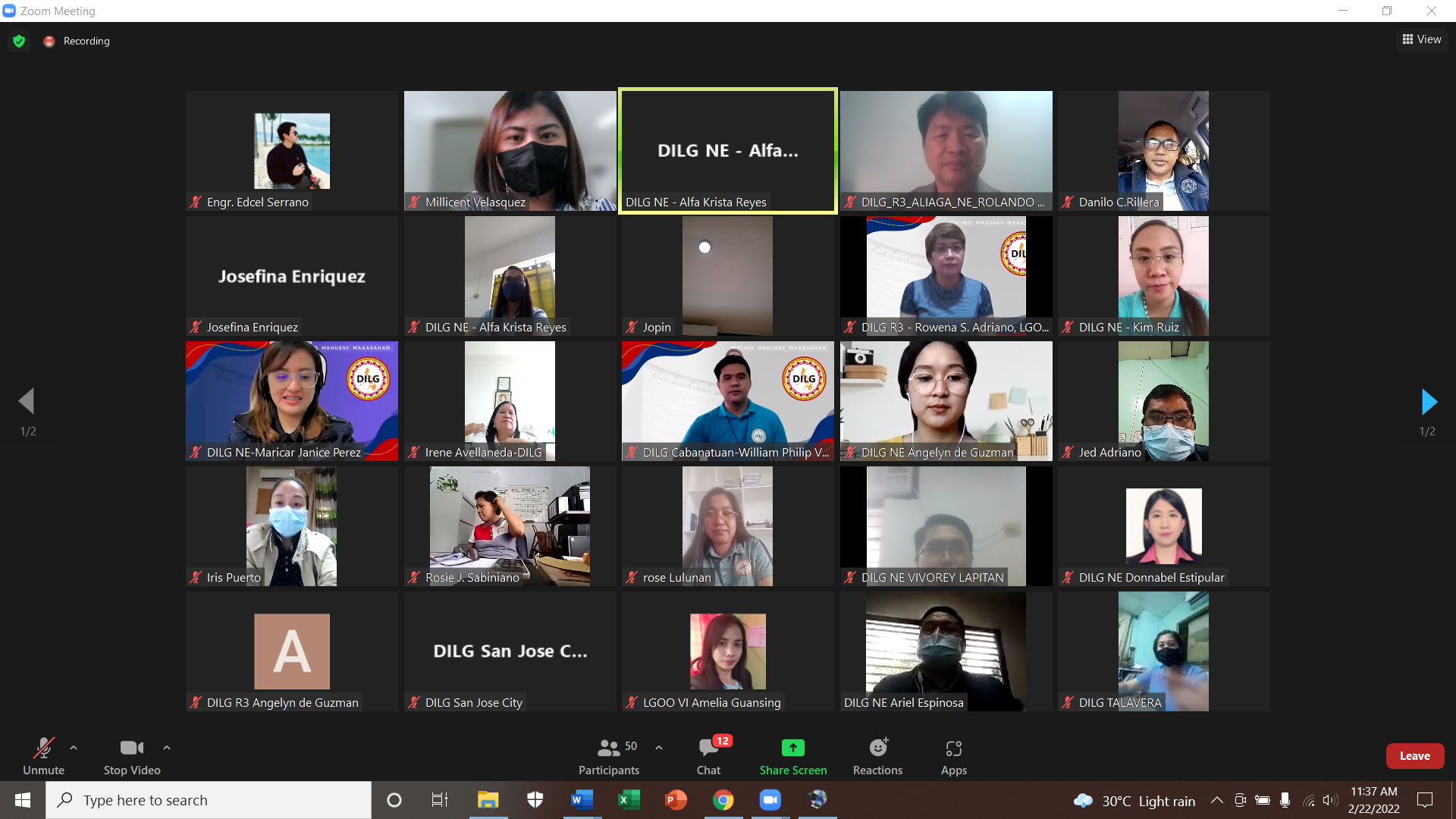 DILG Nueva Ecija held Provincial Team Conference for the First Quarter of 2022
To cope up with the latest issuances and guidelines and to ensure the accomplishment of the department's deliverables, the Department Interior and Local Government Nueva Ecija headed by Dir. Renato G. Benardino conducted the first virtual Provincial Team Conference for CY 2022, earlier today, February 22, 2022 via Zoom Cloud Platform.
LGOO VI/Program Manager Alfa Krista C. Reyes discussed the Department's latest issuances relative to the Capacity Building for Barangay Officials, Liga ng mga Barangay Congress, Convention, Seminar and similar Activities at All Levels and updates on various PPAs.
The conference also served as a venue to present the Regional Memorandum Circular No. 2022-002 entitled "Guidelines on the Provision of Skeleton Workforce, Observation of Health and Safety Protocols, and Reiteration of Office Policies" in realignment to the required on-site workforce as prescribed in the Alert Level System Guidelines and Operations Plans and Budget for FY 2022, presented by LGOO II Donnabel E. Estipular and LGOO III Maricar Janice C. Perez, respectively.
Afterwards, status of the reports and reminders under CDS, MES, and FAS was presented by the Section Chiefs.
Lastly, the awarding of the first Provincial Awardee on Compliance and Excellence (PACE) to LGOO VI Louie C. Manarpiis for the Outstanding Field Officer and LGOO III Donnabel E. Estipular for the Outstanding Provincial Office Personnel for the month of January. The Awards Program aims to recognize DILG Nueva Ecija employees who have displayed outstanding performance in the delivery of public service. and other upcoming activities.