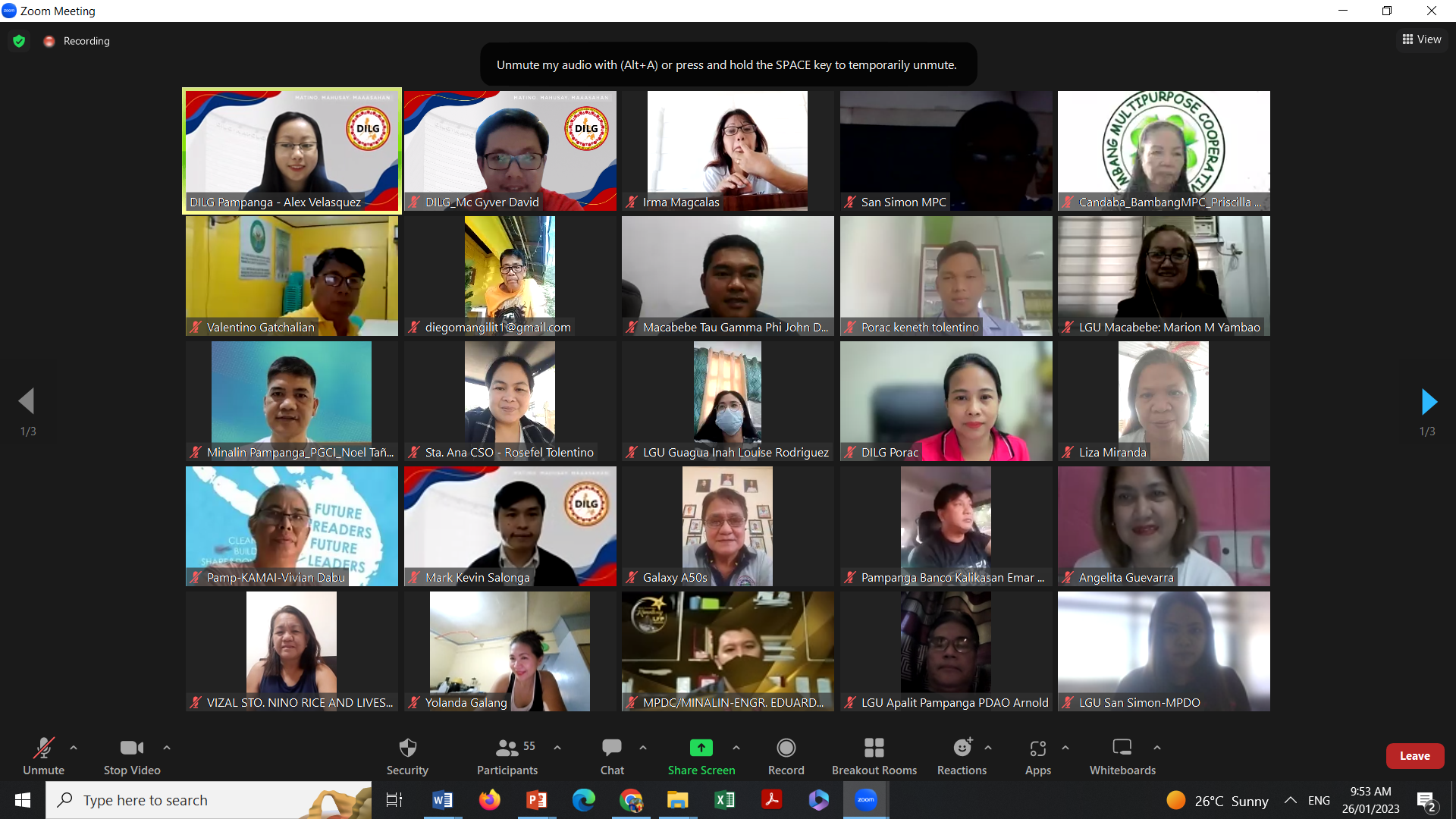 A province-wide Capacity Development Training for Civil Society Organizations (CSOs) in the Local Special Bodies (LSBs) was conducted on January 26-27, 2023.
The program consisted of three (3) activities. Trainings were conducted separately for each LSB (Local Development Council, Local Health Board, and Local School Board) in the province.
Participated by the representative-organizations of the LDC, LHB, and LScB in all LGUs of the province, the CSO CapDev aimed to enhance the awareness and understanding of CSOs on the importance of their role as members of the LSBs and to increase their capacity to effectively engage in local governance.