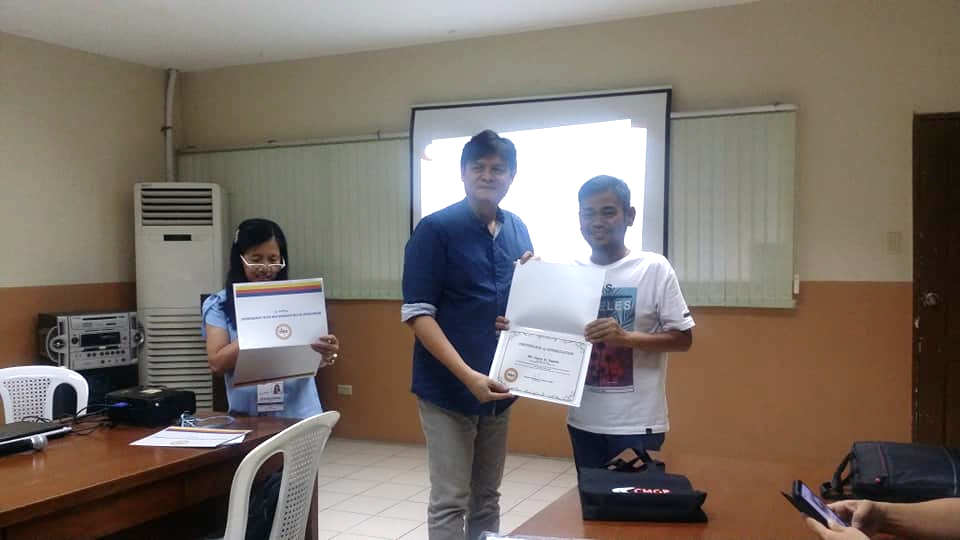 DILG Angeles City Director Martin Porres Moral issued an advisory to all 33 Barangay Secretaries to participate in the Orientation on the Role of the Barangay on Road Clearing and End Local Communist Armed Conflict (ELCAC). The orientation was conducted on December 29, 2020 at City Planning Development Office Conference Room.
Some of the topics discussed during the orientation were the issuances from the Department particularly Memorandum Circular 2019-121 signed by Sec. Ano regarding Presidential Directive during the 4th State of the Nation Address of the President to clear roads on illegal structures and obstructions. Likewise, Memorandum on the Role of the Punong Barangay and the Sangguniang Barangay Members on Road Clearing, giving emphasis on Annex A or the form for Monthly Cumulative Monitoring Report on Road Clearing Operations to be submitted at the DILG Office was presented.
The forthcoming Search for Lupon Tagapamayapa Incentive Awards, Barangay Anti-Drug Abuse Audit CY 2019 and ELCAC were also discussed. Towards the end of the activity, CD Moral awarded Certificates of Appreciation to eleven Barangays namely: ADR, Cutcut, Margot, Pampang, Pulung Cacutud, Pulung Maragul, Sapalibutad, Sto. Rosario, Sto. Domingo, Pandan and San Jose for their complete submission of reports to the DILG.