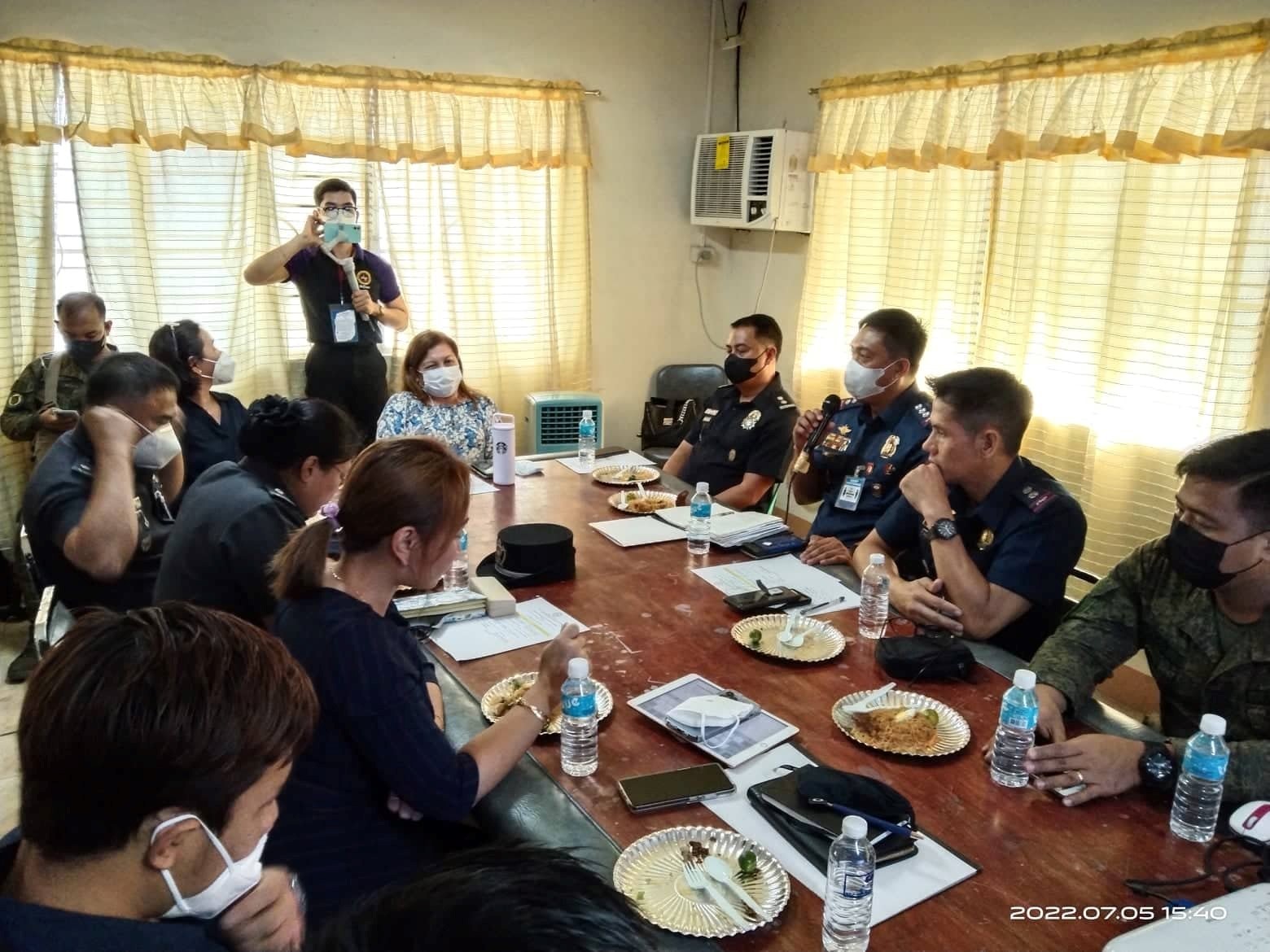 CITY OF BALANGA - The Bataan Provincial Management Coordinating Committee (PMCC) convened for the 3rd quarter of the year at the DILG Bataan Provincial Office on July 5, 2022.
 The PMCC was presided by DILG Bataan Provincial Director Belina T. Herman, CESO V and was organized to further strengthen the collaboration between the DILG attached agencies and partner offices in the province, especially on program implementation and policy formulation.
The activity was attended by the following key officials:
PCol Romell Velasco – Provincial Director, Bataan PPO
Atty. Rominagrace Yadao – Head, NAPOLCOM Bataan
Supt Jose Colminero – Provincial Director, BFP Bataan
JCInsp Manolet Datan – BJMP Bataan Male Dormitory
JInsp Maryrose Lorenzo – BJMP Female Dormitory
1Lt Mark Anthon Fragio – Philippine Army
John Jerme Almerino – Provincial Head, PDEA Bataan
Glenn Guillermo – Regional Information Officer, PDEA R3
Highlights of the activity were the presentation of the results of the Peace and Order Council (POC) and Anti-Drug Abuse Council (ADAC) Performance Audit, as well as the preparation to formulate the Peace and Order and Public Safety (POPS) Plan of Bataan for Years 2023 to 2025.
During the activity, the committee members also provided updates on their respective accomplishments and their ongoing activities to strengthen the current peace and order and public safety of the province.
PMCC members approved conducting the committee meeting quarterly before the joint POC-PADAC meeting to discuss relevant concerns that need to be addressed like programs implementation per partner agency.