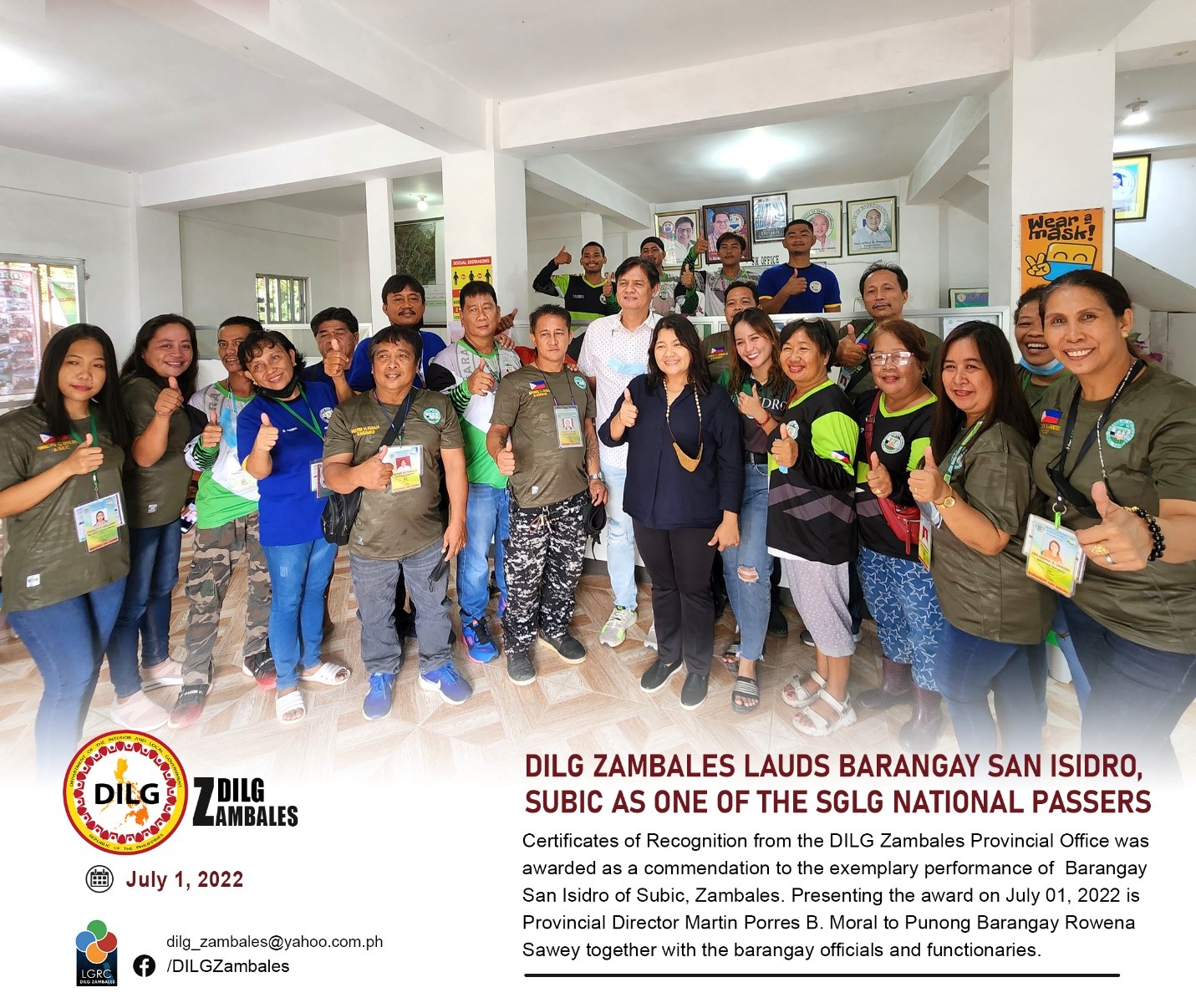 Proving its excellence in barangay governance, Barangay San Isidro of Subic, Zambales was recognized as one of the national passers of the Seal of Good Local Governance for Barangay (SGLGB) in Central Luzon.
 Certificate of Recognition from the DILG Zambales Provincial Office was awarded as a commendation to their exemplary performance. Provincial Director Martin Porres B. Moral presented the award to Punong Barangay Rowena Sawey, together with the barangay officials and functionaries on July 1, 2022.
PD Moral in his message, emphasized the essence of the seal in scaling up their performance and practices of good governance while upholding the principles of accountability, transparency, performance, and effectiveness.
SGLGB is a recognition-based program that monitors and awards the progress, leadership and improvement of the barangays in various areas. The barangays were assessed based on assessment criteria and indicators wherein they are expected to pass all of the three core areas, namely: Safety, Peace and Order; Financial Administration and Sustainability; and Disaster Preparedness and at least one (1) of the three (3) essential areas, namely: Social Protection and Sensitivity; Business-Friendliness and Competitiveness or Environmental Management.