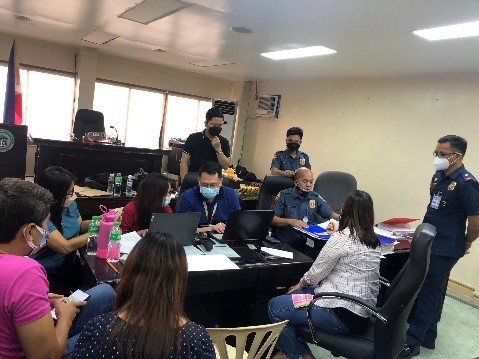 In the midst of the war against drug, the Municipality of Subic continues to move forward with its holistic approach in implementing the Community Based Drug Rehabilitation Program (CBDRP).
 On June 24, 2022, the Municipality of Subic was among the selected local government units in Central Luzon assessed on the implementation of the CBDRP.
Among the participants of the activity were representatives from the DILG Central Office, DILG Regional Office, DILG Zambales ADAC Focal Person and the LGU Subic CBDRP Team under the supervision of Mayor Jonathan John F. Khonghun.
The LGU was assessed on their processes and initiative to sustain the local government's anti-drug campaign and rehabilitation program. Likewise, the efforts and contribution of the LGU with their partner NGAs and stakeholders were commended as the LGU was awarded with a Certificate of Recognition from the DILG Assistant Secretary for Peace and Order Outcome Officer for Illegal Drugs.