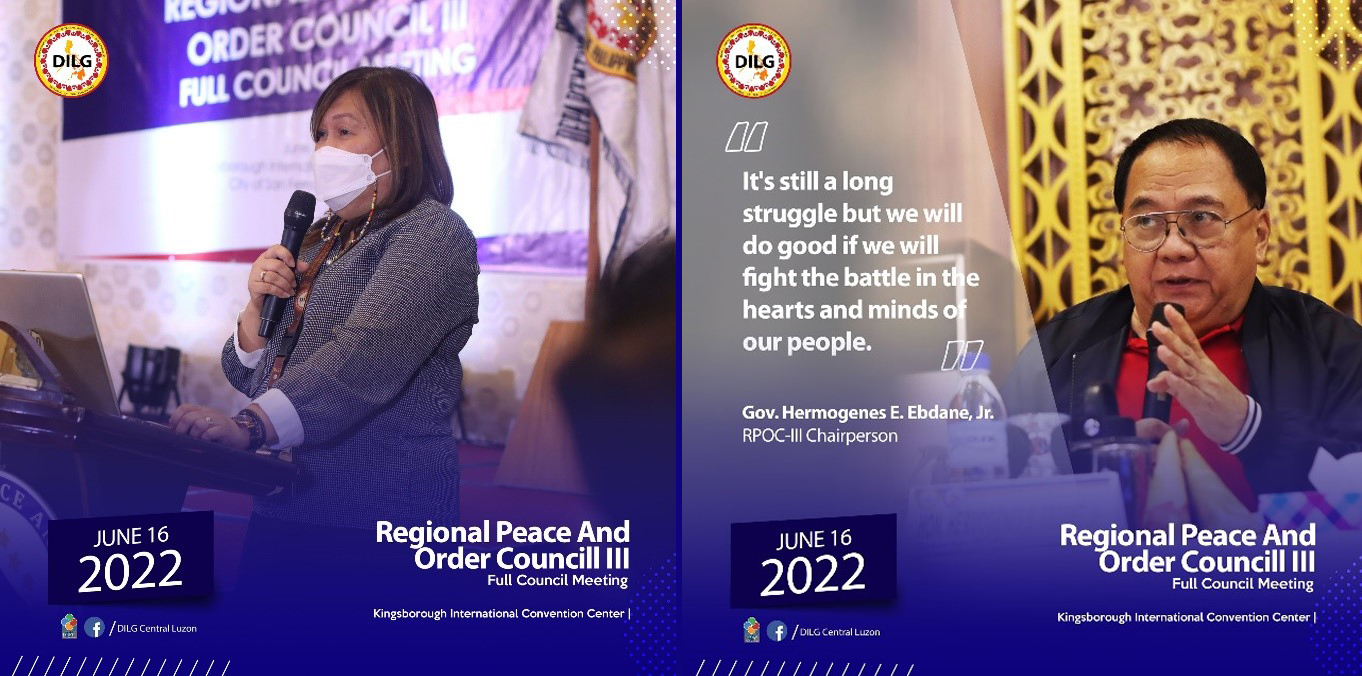 The Regional Peace and Order Council (RPOC) III tackled the latest issues on internal peace and security, criminality, illegal drugs situation, and other critical issues in Central Luzon, in its 2nd Quarter Full Council Meeting on June 24, 2022.
 In addition to its regular agenda, RPOC III Chairperson and Zambales Governor Hon. Hermogenes E. Ebdane, Jr. reminded all the members of the council to collaborate their efforts and innovative practices to fight insurgency and criminality.
Further, he reiterates the importance of addressing social issues and gaining the support of the people in maintaining peace in the region.
"It's still a long struggle but we will do good if we will fight the battle in the hearts and minds of our people", the Gov. Ebdane said.
Later in the meeting, the Council awarded a plaque of recognition to Governor Ebdane for his commitment and outstanding leadership for the past 3 years as the RPOC III Chairperson.
The RPOC 3 is set to recommend to the NPOC its new chairperson whom shall be appointed by the President of the Philippines.