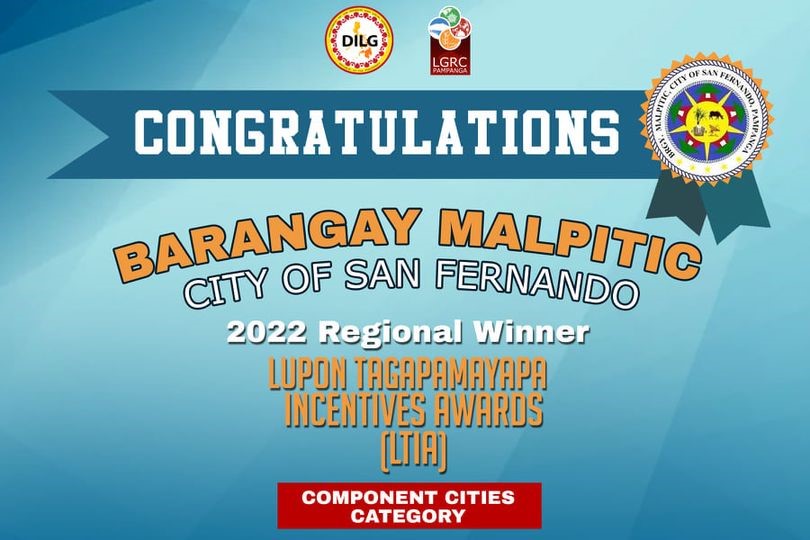 Following a stringent round of assessments in the past weeks, Brgy. Malpitic clinched the top spot in the 2022 Regional Lupong Tagapamayapa Incentives Awards (LTIA), Component Cities Category, and earned the distinction to represent the region in the national award.
 The feat was made possible through the hard work and exceptional implementation of the barangay justice system of Brgy. Malpitic's Lupon under the able leadership of Lupon chair PB Noel Tungol, and guidance of CSFP CLGOO Mark Jason Veran.
Notably, Brgy. Malpitic was also named winner in last year's LTIA Regional Award, a testament to the Lupon's commitment to pursue and sustain peace and order in the community.
As a contender in the National LTIA, Brgy. Malpitic will be preparing for the road ahead and hopes to replicate the feat at the national level.
The DILG Pampanga family extends its warmest Congratulations to Brgy. Malpitic for this well-deserved recognition!

#PampangaPuso