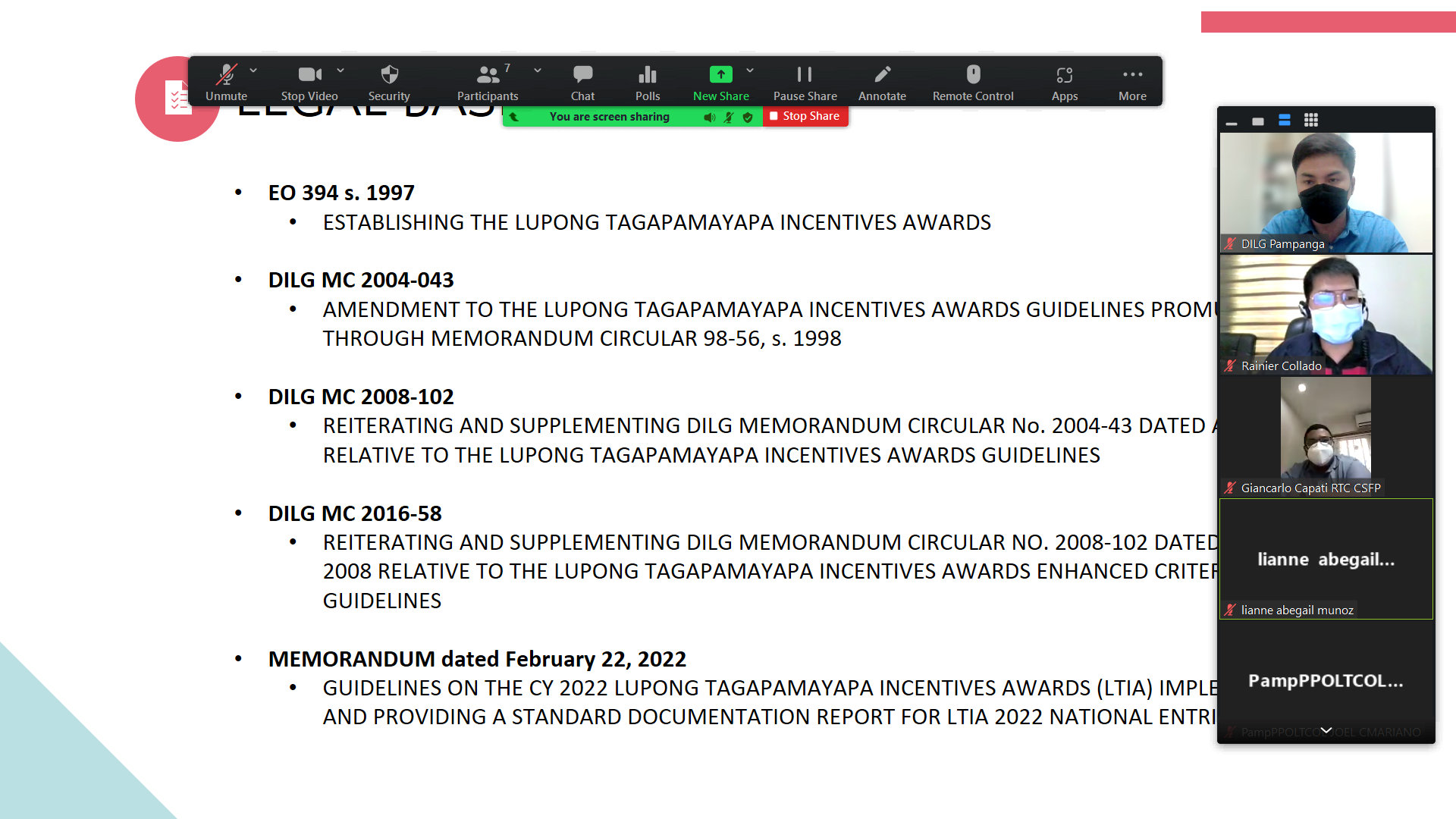 The LTIA Provincial Awards Committee (PAC) of the Province of Pampanga kicked off the CY 2022 Online LTIA Table Validation on March 23, 2022, to select the province's LTIA regional nominees.
 The activity was attended by Atty. Elena Maye Quitola of DOJ Pampanga, Atty. Gian Carlo Capati of the Regional Trial Court, Hon. Renato L. Mutuc, LnB President Provincial Chapter, PLtCol Joel C. Mariano of the PPO, OIC-Program Manager Lianne Abegail T. Muñoz, LGOO IV Rainier R. Collado, and LGOO IV Isaac Joshua D. Macabali.
The team validated two (2) cities for the Independent Component City – Component City (ICC-CC) category, two (2) 1st - 3rd Class Municipalities category and one (1) 4th – 6th Class Municipalities category. Said LGUs garnered more than 90 points during the initial validation of the Provincial Office.
Also, the DILG Pampanga previously conducted a retooling activity last February 24, 2022 for the Lupons of the 21 LGUs in Pampanga to orient them on the rules and guidelines in the implementation of the LTIA assessment and ensure that correct documents using the prescribed format are submitted by nominated Lupons.