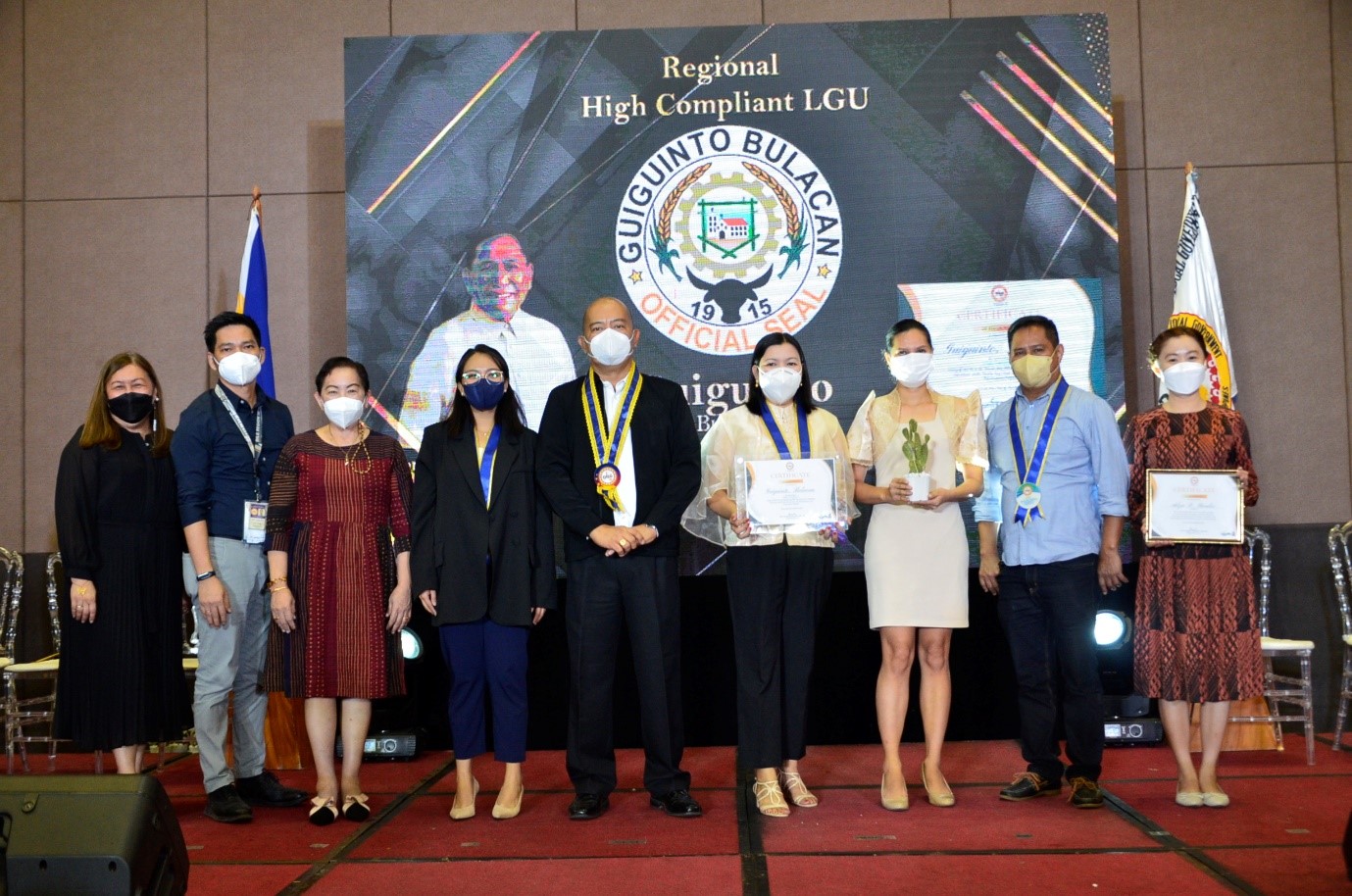 CITY OF SAN FERNANDO, PAMPANGA - The DILG Regional Office III, through its Manila Bay Clean-up, Rehabilitation, and Preservation Program (MBCRPP) Management Team, recognized the Top Performing local government units (LGU) in Central Luzon for their exemplary performance on the implementation of their mandates and responsibilities in environmental management on the recently concluded Manila BAYani Awards and Incentives (MBAI).
 The Municipality of Baliwag, Bulacan secured the top spot for the C.Y. 2021 Manila BAYani Awards under the Municipal Category.
On the other hand, the City of San Jose del Monte won 2nd Place under the City Category. Similarly, the Municipality of Guiguinto, Bulacan also bagged 2nd Place for the Municipal Category.
Additionally, both the City of San Jose Del Monte and the Municipality of Baliwag were recognized as C.Y. 2021 Highly Compliant LGUs for consistently passing the Manila Bay LGU Compliance Assessment for 3 consecutive years.
These three (3) local government units were also recognized as C.Y. 2021 Provincial Top Performers of Bulacan.
Meanwhile, Barangay Pinagbarilan of Baliwag, Bulacan garnered the highest score paving the way to bag the 1st place on C.Y. 2021 Barangay Environmental Compliance Audit (BECA).