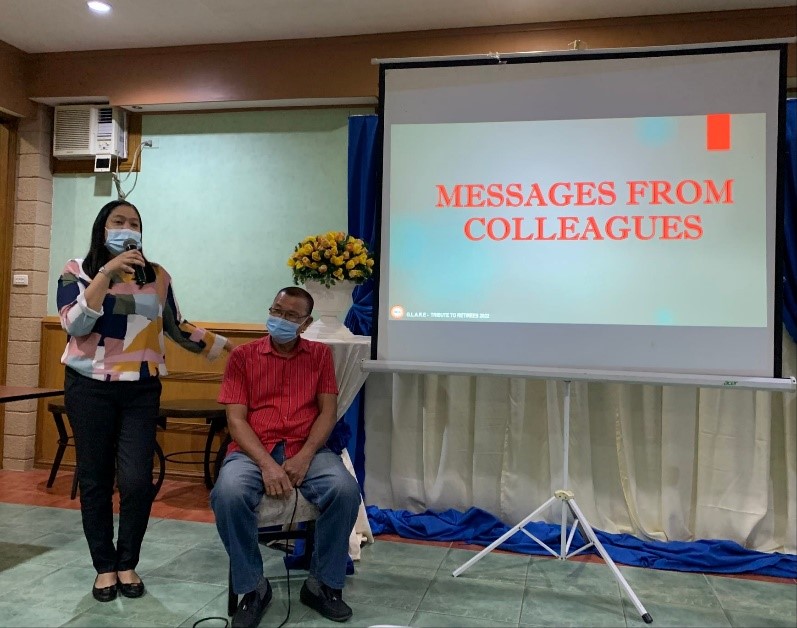 Indeed, the world's longest coffee break begins at one's retirement.
ADA VI Ernesto Matias took a walk down memory lane as DILG Region III held a celebration for his 35 years of selfless service in the Department, in a heart-warming retirement tribute at City of Balanga, Bataan.
Dubbed as G.L.A.R.E. or Gateway to Laidback Life and Accolade to Retired Employees, the activity acknowledges the perseverance and dedication of retired DILG employees. In his message, RD Karl Caesar Rimando reminded everyone to always put one's best foot forward in fulfilling their duties, all while enjoying life outside work.
Along with the plaque of appreciation awarded by RD Rimando and PD Myra Moral-Soriano were the heartfelt messages given by the colleagues of "Kuya Ernie" (as the team fondly calls him), reminiscing the good times they had with him.
The activity was also attended by CDD Chief Ener Cambronero, FAD Chief Anita Adriano, HRMO Officer Crystal Pineda, Records Officer Mary Lady Queen Tayag, DILG R3 staff and DILG Bataan personnel.
Subsequently, a provincial team conference was also conducted to provide important updates and reminders on the deliverables of the Department. Major topics were the calendar of activities relative to the Seal of Good Local Governance, reportorial requirements from MES and CDS, and some procedures under Quality Management System.