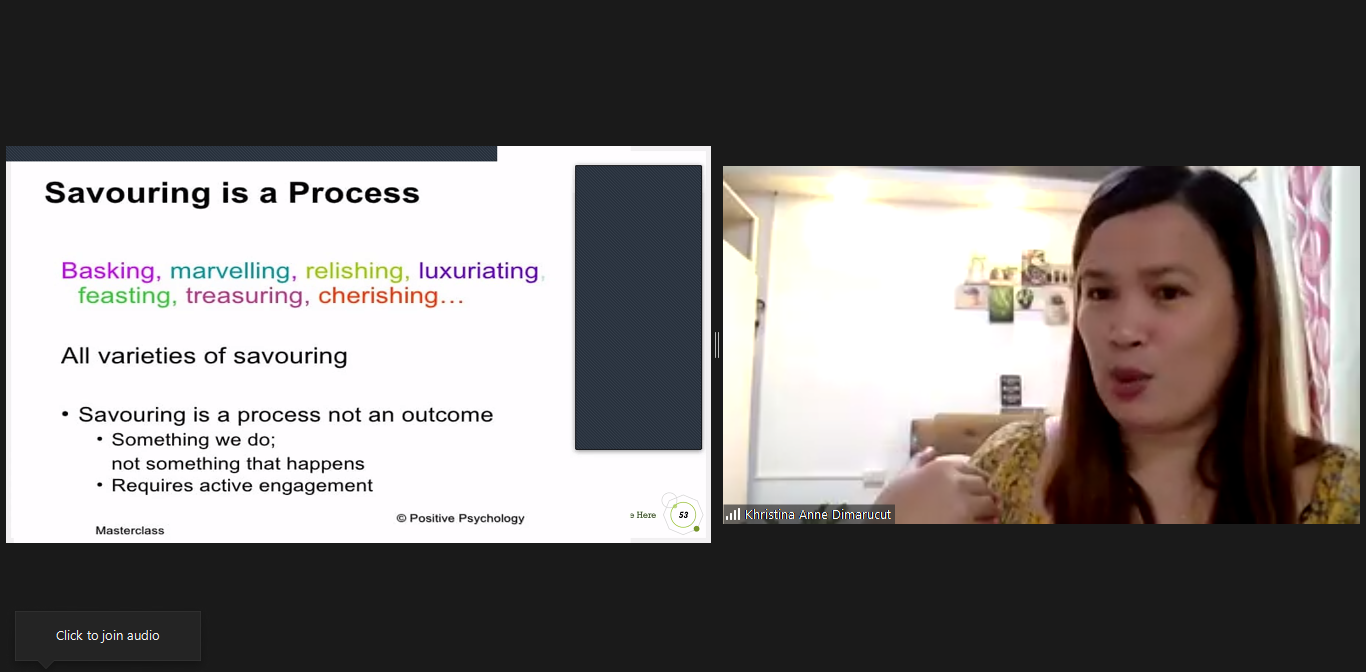 Behind a successful organization are its people.
This has been the mantra of DILG Bataan for years. Despite the physical and health challenges that we all face today; the team never forgets this principle. The organization's best asset will always be its people.
 Stressing the importance of wellness in the workplace, DILG Bataan organized its usual Zoomustahan titled 'Take Control, Declutter, and Unleash our Willpower' on September 27, 2021, via Zoom.
This month's Zoomustahan is an online mental health and total wellness activity that aims to remind the team members to prioritize their well-being. That becoming more organized and having a clutter-free mind produces greater productivity, better performance and improved ability to handle stress.
For this episode, we invited Khristina Anne Dimarucut-Ama, Associate Professor I from the Bataan Peninsula State University (BPSU), and a licensed psychometrician to enlighten and discussed to the team how clutter affects mental health and decluttering the mind through positive psychology.
Prof. Ama also presented researches and their outcomes on various situations that may apply to each DILG Bataan personnel. These included single parenting, the current pandemic, work settings, among others. She then provided tips on how to effectively focus or shift attention to what is working rather than what is wrong.
Likewise, ADA IV Ayla Theresa Bugay of DILG Bataan Provincial Office refreshed the team with an introduction to the basic principles of 5S and decluttering physical space, which she learned from her training from the Development Academy of the Philippines.
The regular Provincial Team Conference followed after the lecture-discussion of the speakers. The Capability Development Section and the Monitoring and Evaluation Section presented important activities, reports and reminders especially to the field officers for the LGUs' compliance on DILG PPAs.
Quaranteam 4 or the QuaranFILM, as part of the B.E.S.T. (Bataan Energizers, Skills and Trends) Performance segment during PTCs, commemorated the celebration of the first Philippine Film Industry Month (September) through their quiz bee on Filipino movies and showcased their acting skills based on notable and iconic scenes of Filipino movies through the years.