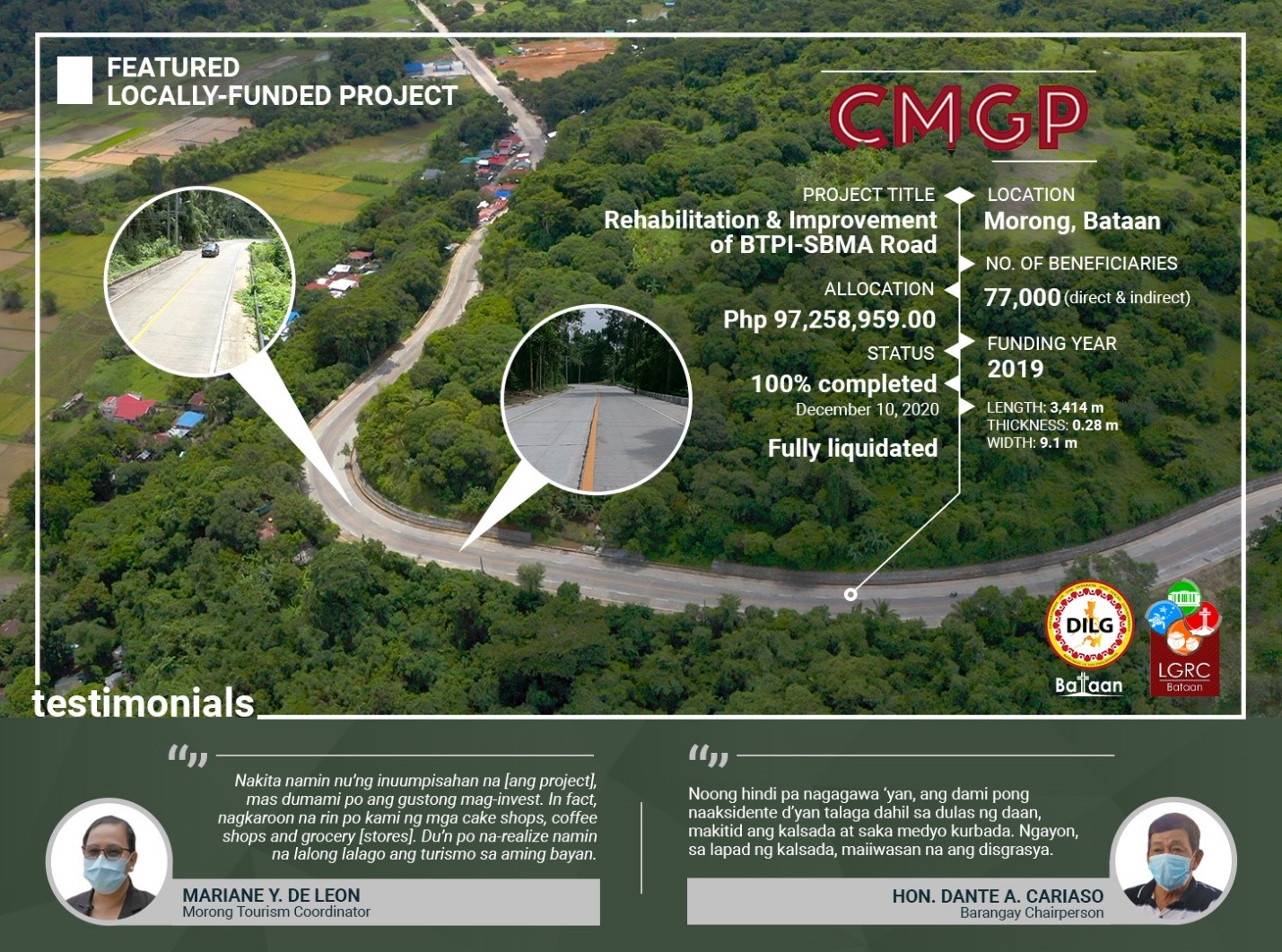 Travelers would agree that the mountainous municipality of Morong is a beauty to behold with its Instagram-worthy landscapes, diverse flora and fauna, and must-see historical destinations. This seaside town in the northwestern part of the province boasts hidden wonders that just keep people coming back for more.
 According to the local tourism coordinator, Morong remains as the best spot in Bataan in terms of tourist arrivals–especially before the pandemic started to take a toll on ecotourism industry. To cope with the increasing number of visitors and further promote the marvels of the locality, the Provincial Government through the Provincial Engineer's Office considered it necessary to rehabilitate the 3.414 kilometer portion of BTPI – SBMA (Bataan Technological Park, Inc. – Subic Bay Metropolitan) Road.
Under the DILG's FY 2019 Conditional Matching Grant to Provinces (CMGP) Program, this P97,258,959 project came into realization which included the construction of 6.10-meter wide highway with 1.50-meter shoulder on each side, and the provision of 5.421 kilometers of drainage canal, several slope protection structures, thermoplastic markings and road signages.
Now wider and proportionally safer, BTPI – SBMA Road stands as a useful alternate route if one wishes a detour to avoid the curves of SMBA – Morong Road.
One way or another, the completion of this project will spark development in Morong as more kilometers of road means more miles of economic and recreational activities for the people who are looking for a respite from the busy metro.