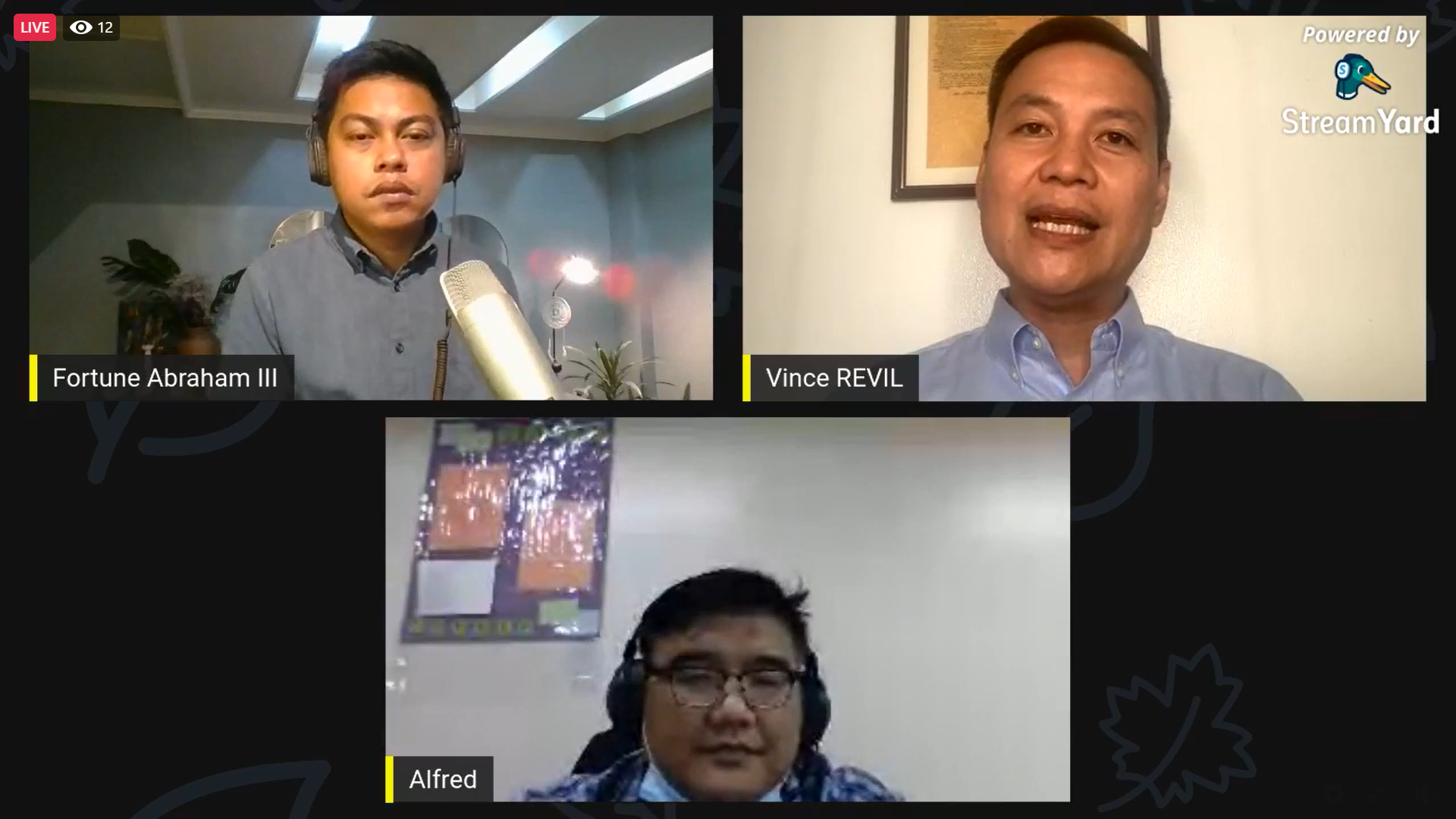 Tarlac City, Tarlac – DILG Tarlac through the online platform, TarlaKAYAN initiated a discussion on Constitutional Reform or CORE on November 6, 2020 to deliver to a wider range of audience the proposed amendments to the Philippine Constitution.
 Cluster Leader and TarlaKAYAN Host, Fortunato Abraham III led the discussion with CORE National Resource Person and Expert, Professor Alfredo Sureta Jr. and CORE Movement National Chairperson Atty. Vicente Homer Revil.
CORE intends to introduce three (3) pillars of the constitutional amendments such as Pillar 1: Empowering the Regions: Fiscal Strengthening of the Local Government Units "Pagyamanin ang Probinsya, Paluwagin ang Metro Manila." This is possible by institutionalizing the Supreme Court ruling on Mandanas, change the IRA distribution formula to favor the underdeveloped LGUs, and strengthening Regional Development Councils (RDCs).
Pillar 2 focuses on Political and Electoral Reforms "Gobyerno para sa Tao hindi para sa Trapo." This aims to institutionalize political parties, regulate campaign finance of political parties, introduce an Anti-Turncoatism (anti-balimbing) measure, constitutionalize a self-executory anti-political dynasty provision, provision on term limits, and tandem voting for the positions of the President and Vice President similar to the United States.
Pillar 3 revolves around Economic Reforms with "Bukas na Ekonomiya nang lahat ay may Pag-asa." Through this, the government aims to lift the economic restrictions in the 1987 Constitution except for land to promote competition in the market, regulate the use of natural resources, lease of alienable lands by private corporations and associations, prohibition the acquisition of Private Lands, liberalize certain areas of investment, regulate Public Utilities, Mass Media and Advertising, and improve Educational Institutions.
Atty. Revil said this constitutional reform is a long-term goal which is timely because of the pandemic whereby a lot of people opt to go home to their provinces, which could help ease Metro Manila – a key element of the first pillar. Also, he contrasted CORE vs. Charter Change (Cha-cha). According to him, CORE is merely surgical, which will only select the major flaws of the constitution, while charter change is a more extensive revision of the whole bureaucratic system.
Professor Sureta added supplemented that the strengthening of RDCs and increased IRA is a key to the success of the first pillar. Also, the cleansing of our political system by removing political dynasties will most likely improve our political framework. On economic development, the easing of economic limits stated in the existing constitution will most likely help the country improve financially as it will attract more investments.
Atty. Revil added that this could help strengthen party principles by preventing turncoatism, citing the immediate change in party membership of many politicians since President Duterte was elected into office. He stressed that the member of a party must embody the principles or ideals of the party and should not be taken lightly.
DILG began to roll out CORE in 2019 with the hope of eliciting support from various groups including local chief executives, barangay officials, and members of the media.