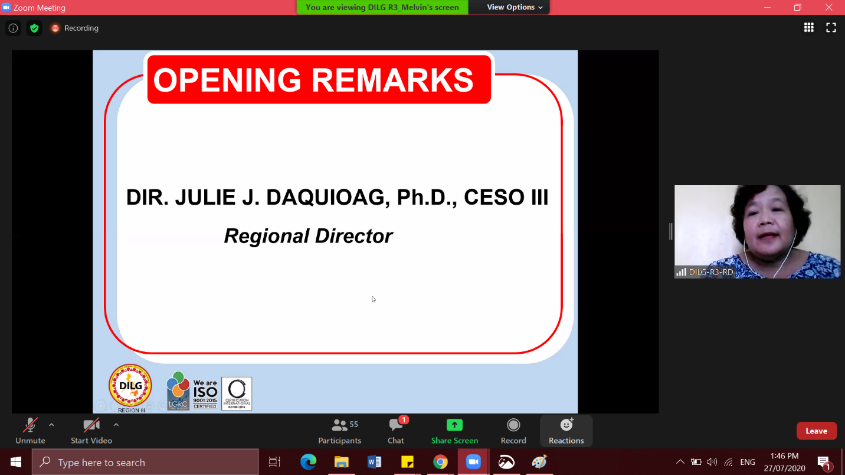 The Virtual Orientation on the Conduct of On-site Monitoring for OPDS-Administered Locally Funded Projects under the New Normal was conducted by DILG Region III on July 27, 2020. Regional Director Julie J. Daquioag encouraged the whole team to sustain the efforts in their performance while realizing the Department's targets amidst the unusual standard. This is also to ensure the safety of the field officers and engineers in compliance to the minimum health protocols.

The activity aims to orient all concerned, especially the Regional and Provincial Engineers on their Roles and Responsibilities provided in the DILG Memorandum Circular No. 2020-098.
The online conference was participated in by staff from the Office of Project Development Services, Cluster Team Leaders, Program Managers, Division and Assistant Division Chief, PDMU Chief, LFP Focal Persons, and members of the Locally Funded Projects Team.