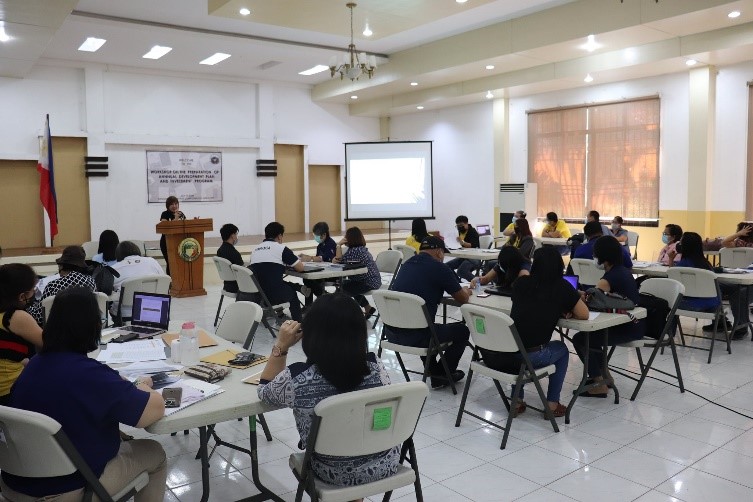 The Pampanga Provincial Government led by Governor Dennis "Delta" Pineda set their eyes firm for a more proactive and responsive programming for year 2021 as they initiated a workshop activity held on July 15, 2020 at the Benigno Aquino Hall, Capitol Grounds.
Heads of all departments and representatives from national government agencies convened to prepare a more inclusive and data-sensitive programming and planning for the crafting of the province's Annual Development and Investment Program (ADIP) 2021.
Highlighted in the workshop is the revisiting, realignment and reprioritization of the conventional programs into a more receptive impact-significant project implementation, most especially for the economic recovery and rehabilitation efforts from the adverse effects of the global pandemic brought about by novel coronavirus disease 2019 (COVID-19).
Among the crucial considerations of the provincial government is the assurance that all programs reflected in the 2019-2021 Executive-Legislative Agenda (ELA) of Governor Pineda and the Sangguniang Panlalawigan led by Vice Governor Lilia "Nanay Baby" Pineda shall be realized before the end of their term.
Underscored without missing an opportunity as well is the early preparation of the province for next year's assessment of the Seal of Good Local Governance (SGLG) - the most LGU-coveted award of the DILG.
DILG Pampanga Director Myrvi Apostol-Fabia said in a statement that the department shall always provide necessary assistance to the provincial government in all its endeavors. "As we congratulate the province of their so many brainchild programs and initiatives to serve every Kapampangan, rest assured that the DILG will always work hand in hand with the provincial government in serving our people," PD Fabia committed