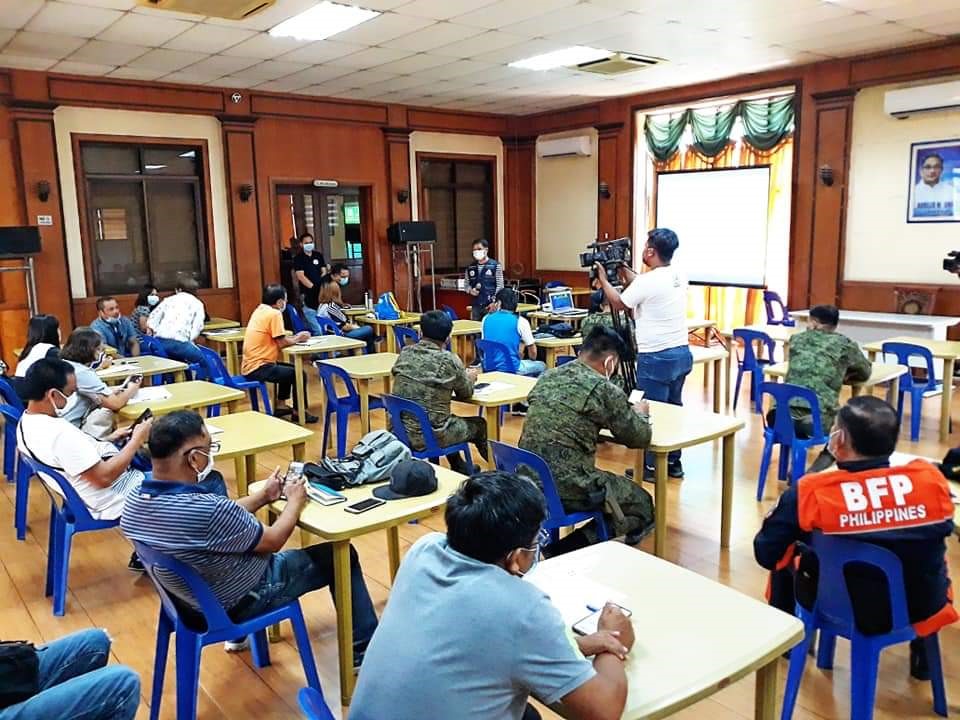 The Provincial Disaster Risk Reduction and Management Council (PDRRMC) of Nueva Ecija conducted a Pre-Disaster Risk Assessment (PDRA) for Typhoon "Ambo" (international name "Vongfong") relative to the possible effects and the preparation measures of the province on May 14, 2020 at Old Capitol, Cabanatuan City.
PDRRMO Michael DC Calma of Provincial Government of Nueva Ecija (PGNE) presided the meeting which was attended by representatives from PDRRMC member agencies including DILG, DSWD, DEPED, DPWH, NEPPO, BFP, AFP, PDRRMO, PEO, PGSO, PPDO, PSWDO, PHO, PVO, and OPA.
PDRRMO Calma presented updates on the current weather systems being monitored. According to PAGASA as of 10:00AM on 14 May 2020, the eye of Typhoon "Ambo" was located at 140 km East Southeast of Catarman, Northern Samar with maximum sustained winds of up to150 kmph near the center and gustiness of up to 185 kmph. Tropical cyclone wind signal #1 has been raised including southern portion of Nueva Ecija.
PSWDO has pre-positioned 1,200 food packs and 76 hygiene kits for possible response and relief efforts. The uniformed personnel services of AFP, PNP, and BFP were likewise tasked to respond for possible deployment of resources as the need arises to the areas that may be affected.
In closing, members of the council were encouraged to inform the public to prepare for the prevailing weather situation and enjoin them to monitor updates on these weather systems through radio, T.V. and other social media platforms.