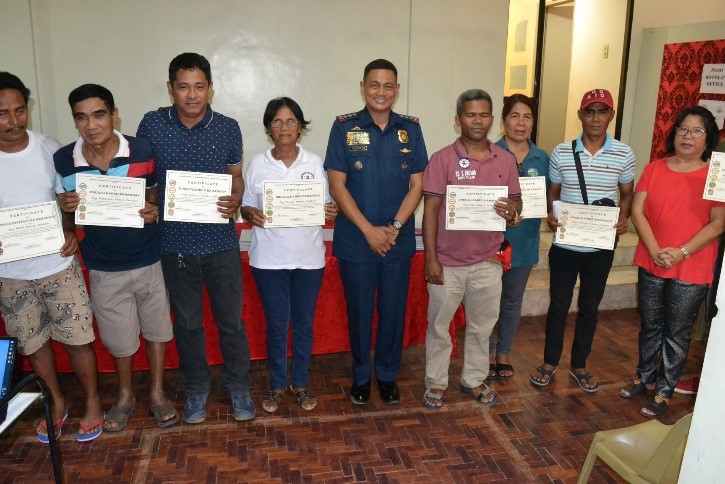 The Municipality of Botolan conducted its First Quarter Meeting of the Peace and Order and Public Safety Cluster, Municipal Peace and Order Council (MPOC), Municipal Anti-Drug Abuse Council (MADAC), Municipal Disaster Risk Reduction Management Council (MDRRMC) and Municipal Task Force To End Local Communist Armed Conflict (MTF-ELCAC) on January 20, 2020 at the Conference Room, Municipal Hall, Botolan, Zambales. Mayor Doris E. Maniquiz presided the meeting; attended by Vice Mayor Doris E. Ladines, members of the concerned local special bodies and punong barangays.

The peace and order accomplishments and concerns including illegal drugs, illegal gambling, terrorism, and insurgency were presented by PCPT Christopher Bryan L Baybayan, OIC- Chief of Police Botolan, Capt. Giovanni Bual of the 3rd Mechanized Company - Philippine Army and SF02 Lloyd Francisco of the Bureau of Fire Protection. MLGOO Cindy C. Cagalitan on the other hand discussed the roles of the barangay in the Disiplina Muna campaign especially in the road clearing program.
Barangays Paco, Villar, Belbel, Maguisguis, Paudpod, Moraza.
Capayawan and Cabatuan were also declared as drug-cleared by the Regional Oversight Committee (ROC). The award was presented by PDEA Provincial Officer Marlou Ordoña and Zambales Police Provincial Director PCol. Ponce Rogelio I. Peñones with Mayor Doris E. Maniquiz and Vice Mayor Doris E. Ladines to the concerned Punong Barangays.
Mayor Maniquiz emphasized that the barangays need to strengthen their effort and collaboration with concerned agencies to maintain their drug-cleared status. She also challenged the other punong barangays to aim for a drug-cleared barangay this first quarter of 2020.