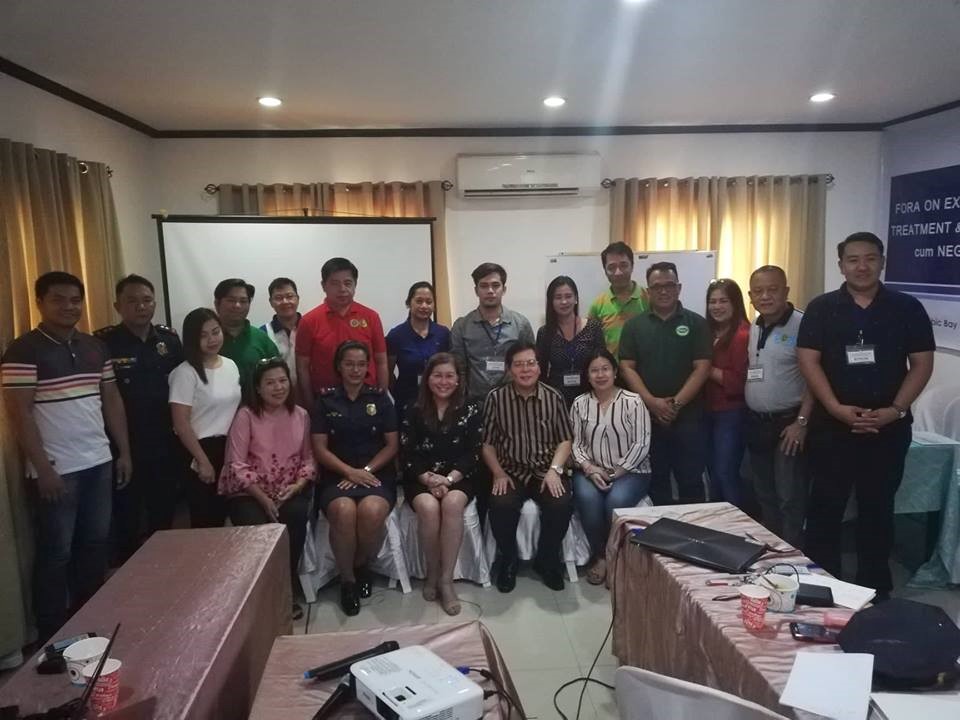 The Department of the Interior and Local Government Regional Office 3 facilitated a Forum on Existing and Proposed Drug Abuse Treatment and Rehabilitation Center cum Negotiation with Target LGUs in coordination with the DATRC Task Force last October 16 – 17, 2018 at Subic Bay Peninsular Hotel, SBFZ.
This activity aims to advocate the establishment of new DATRCs as well as to discuss the issues and best practices in the operations of existing Centers.
The two day forum was attended by Provincial representatives from PNP, DSWD, PDEA, DILG, Provincial Government Officers of Bulacan, Nueva Ecija, Pampanga and Bataan, Officers of the Mega DATRC Palayan City, Nueva Ecija, DATRC Pilar, Bataan and DATRC Project Management Office.
LG MED Chief Lerrie S. Hernandez facilitated the open forum where all the issues, concerns and recommendations were raised with regard to the current status of the Centers and possible areas of establishing new DATRCs.
A site visit will be conducted by the DATRC Task Force to assess the status of the existing DATRCs in Palayan City, Nueva Ecija and Pilar, Bataan. The DATRC Task Force will also conduct a Dialogue with Provincial Governors and other Officials for the propose DATRCs possible locations at Bulacan and Pampanga to be followed by the Finalization of Result and Recommendations in the first week of December at DILG Regional Office 3.