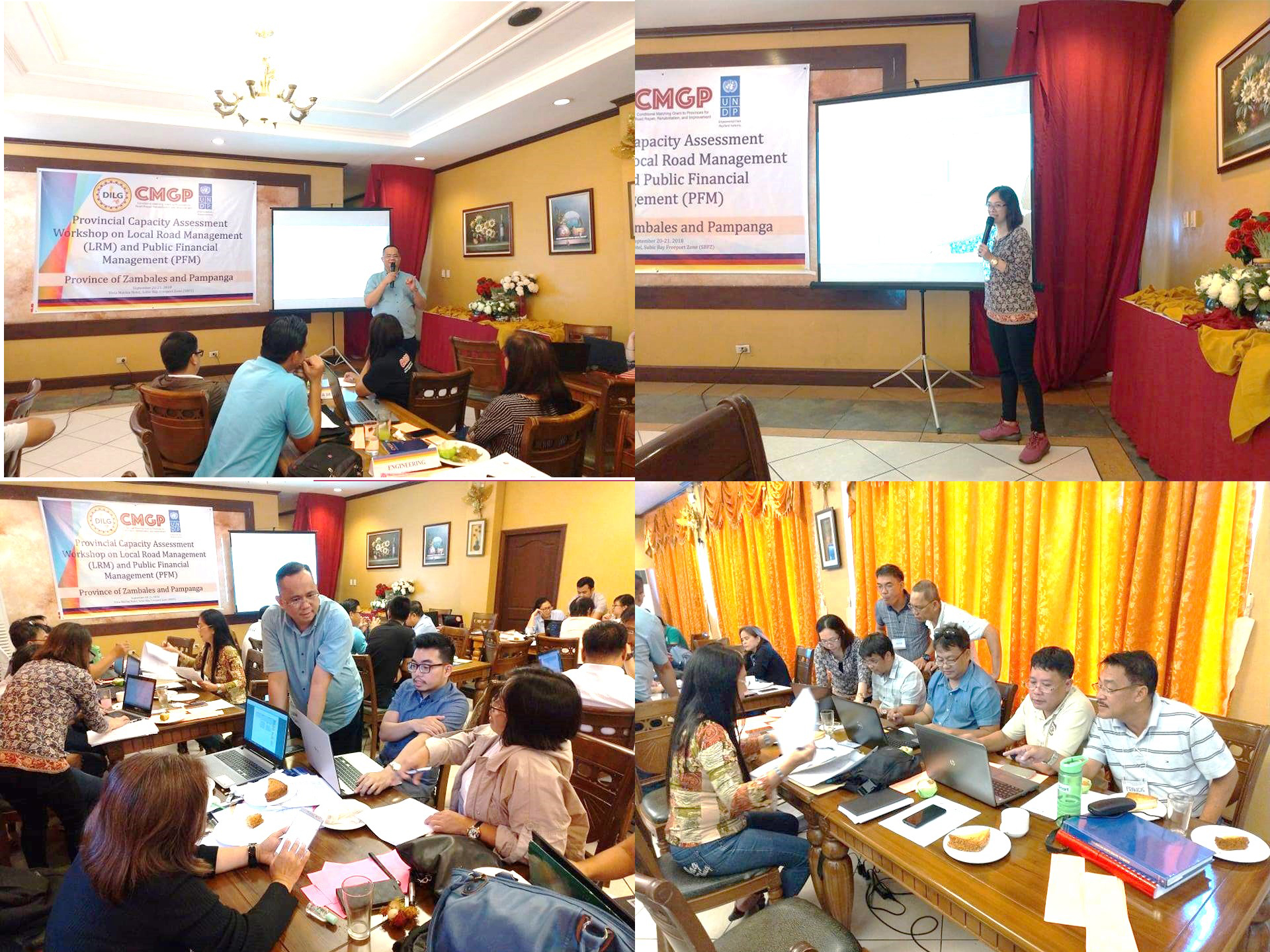 To gauge the current situation of the Provincial Government of Zambales in relation to Local Road Management (LRM) and Public Financial Management (PFM), the Department of the Interior and Local Government (DILG)-Zambales, headed by Provincial Director Armi V. Bactad, CESO V, in coordination with the United Nations Development Programme (UNDP), facilitated the Provincial Capacity Assessment Workshop on Local Road Management (LRM) and Public Financial Management (PFM) on September 20-21, 2018 at Vista Marina Hotel and Resort, Subic Bay Freeport Zone.
DILG has partnered with the UNDP to help ensure the delivery of quality assurance services and governance reform activities under the Conditional Matching Grant to Provinces (CMGP) Program, namely: Local Road Information Management, Local Road Network Development Plan, Local Road Construction and Maintenance, Local Road Asset Management, Internal Audit, Budgeting, Revenue Generation and Expenditure Management, and Procurement. Under the said partnership, the "Road to Sustainable Development Goals (SDGs)" framework shall be implemented, which will anchor the planning, design, construction and maintenance of provincial road projects to the achievement of the SDGs. In Section 5.6.1 of the DILG-DBM Joint Memorandum Circular No. 2017-2 dated April 26, 2017, Provincial Local Government Units (PLGUs) are required to formulate a Provincial Governance Reform Roadmap (PGRR).
Said activity was attended by the Provincial Engineer, Provincial Budget Officer, Provincial Human Resource Management Officer, Internal Service Officer and representatives from the Provincial Planning and Development Office, Provincial Bids and Awards Committee, Provincial Accounting Office, Provincial Treasury Office and Provincial General Services Office of the Province of Zambales. It served as a venue to map out plans and strategies for the successful implementation and achievement of the targeted reforms.
The assessment results will be used on the series of follow-through activities for the development of the PGRR which will be conducted this coming 4th Quarter.