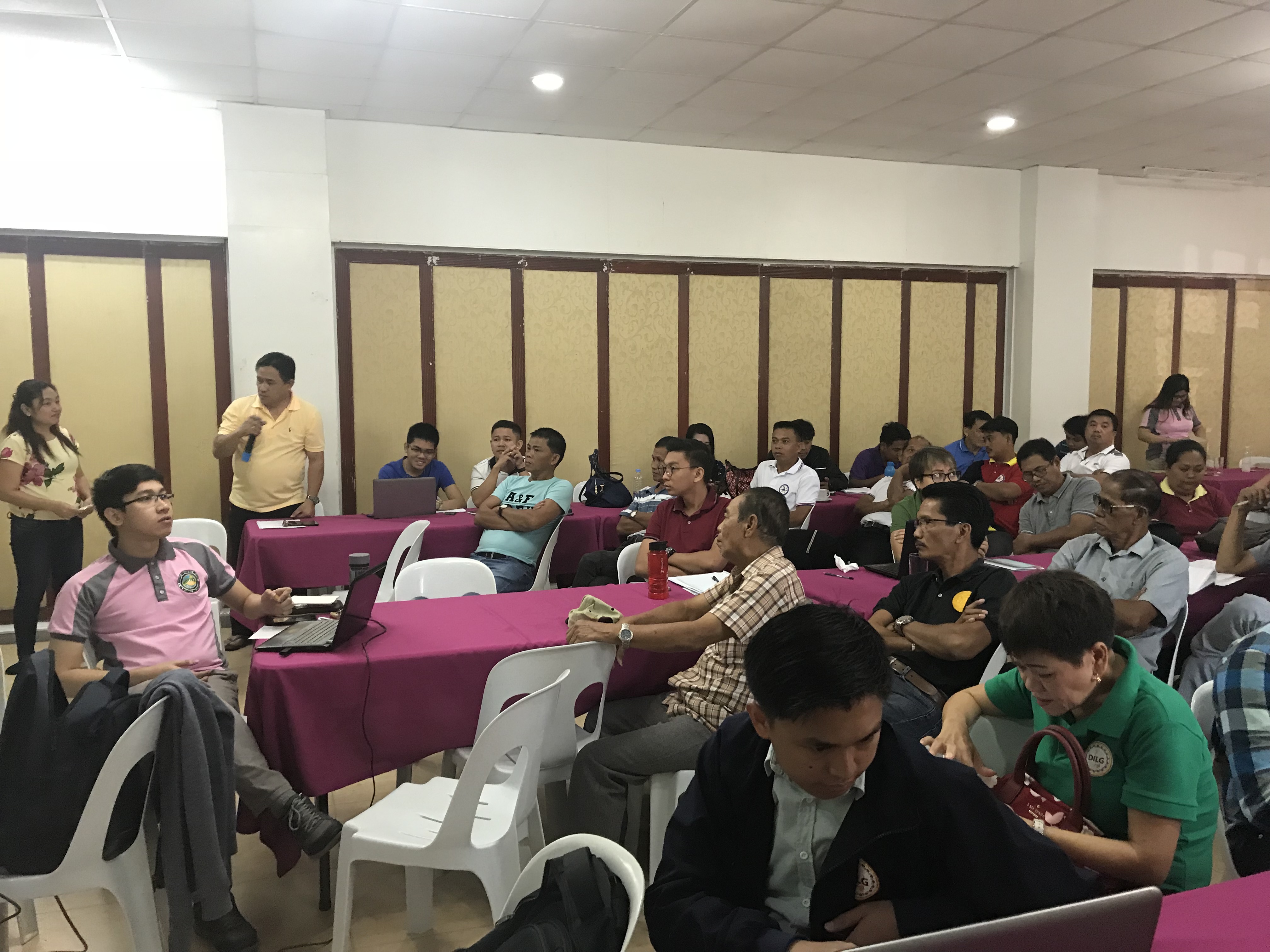 The Department of Agriculture Regional Field Office III, together with the National Convergence Initiative for Sustainable Rural Development (NCI-SRD), conducted the Convergence Area Development Plan (CADP) Workshop for the Municipality of San Jose, Tarlac on April 23-27, 2018 at Hacienda Gracia Hotel & Resort, Lubao, Pampanga.
The said activity served as a venue to develop the said CADP and to make an action plan based on existing and available plans from the convergence site. This plan aims to unlock the potential of LGUs to grow sustainable local economist thru the assistance of National Government Agencies.
It was participated in by the Regional and Provincial staff from the Department of the Interior and Local Government R03 (DILG), Department of the Agrarian Reform R03 (DAR), Department of Environment and Natural Resources R03 (DENR), National Irrigation Administration R03 (NIA), Department of Tourism R03 (DOT), National Commission on Indigenous People R03 (NCIP), Department of Science and Technology R03 (DOST), Bureau of Fisheries and Aquatic Resources R03 (BFAR), department heads and Punong Barangays of San Jose in support of the Rural Development of the Municipality of San Jose, Tarlac.
The Tarlac Watershed was selected as convergence area in Region III by the DA-DAR-DENR-DILG Regional Convergence Initiative III (RCI III). San Jose, Tarlac as one of the municipalities inside the said watershed and having the highest poverty incidence level (24%) was identified as priority in the preparation of CADP.
The activity was comprised of 3 workshops. In every workshop, participants were asked to present an output regarding the convergence area development profile, profile analysis, framework and work plan to assess the current situation of San Jose, Tarlac and to identify the priority projects for its further development.
Moreover, at the end of the activity, the functionaries of San Jose, Tarlac expressed their gratitude for choosing their municipality and giving them an opportunity to share what their community need the most.