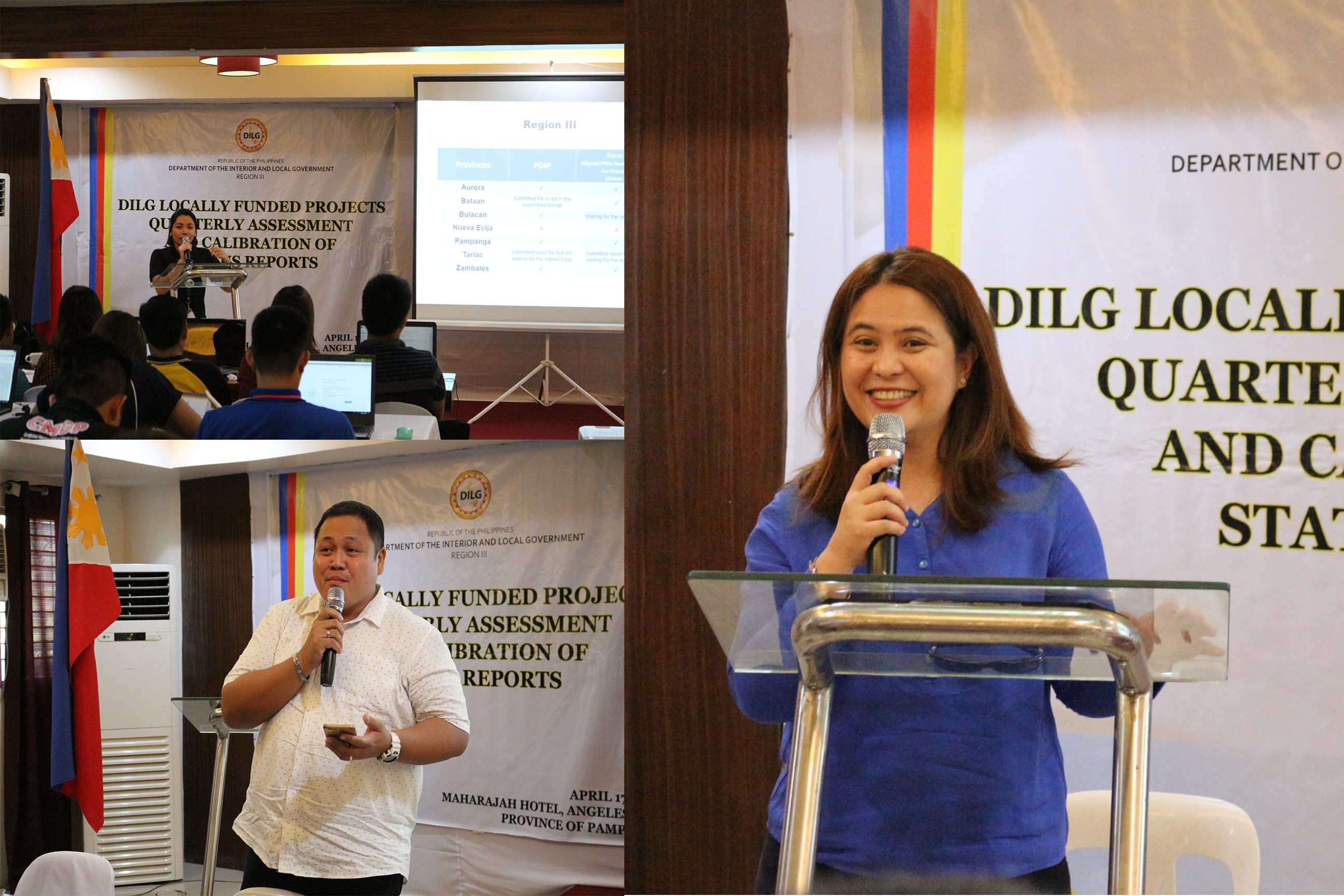 The Department of the Interior and Local Government Pampanga Provincial Office spearheaded the conduct of the DILG Locally-Funded Projects 1st Quarterly Assessment and Calibration of Status Reports last April 17, 2018 at the Maharajah Hotel, Angeles City. It was participated in by the Regional Management Team, Cluster Team Leaders, Locally-Funded Projects Focal Persons, Provincial Community Development Officers (PCDOs), Provincial Engineers, and DILG R03 Project Development and Management Section staff.
The activity successfully served as an avenue to discuss and reconcile data with regards to the implementation and status of all LFPs. The 1st quarter regional target and accomplishments including the updates for every unit were discussed by the regional focal persons while the provincial scorecards were presented by the respective PCDOs.
Further, practices done by each provincial office were introduced to the group to hopefully encourage others to replicate these and have a more efficient way of implementing LFPs.